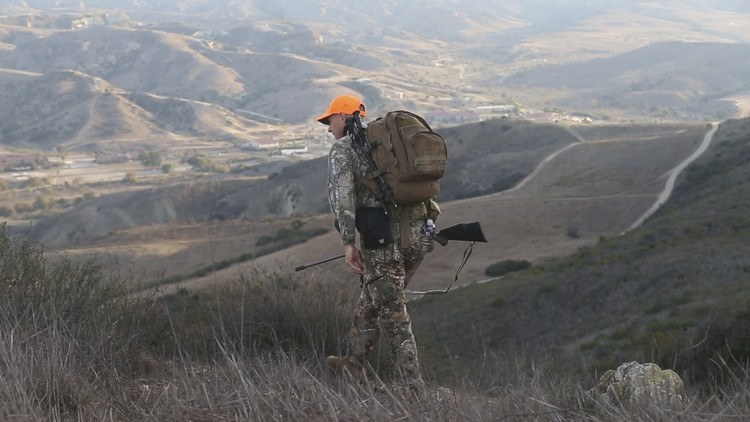 We Gather The Top 10 Wyoming Hunting Guides Just For You!
There are few experiences like hunting across the beautiful terrain that is offered by the state of Wyoming. The wildlife that is available for tracking and hunting are some of the biggest and most challenging animals that any hunter can attempt to hunt.
The scenery alone will have hunters returning time and again to give it their best shot (pun intended). Finding the best guides available to track through Wyoming and help you hunt the best animals in the state is imperative for you to enjoy your time.
There are a number of guides that will not only help you bag that trophy animal that you've been hoping to get but will help you to enjoy every step of the process. There are several guides worth choosing from across the state, but these 10 definitely stand out above the rest for guided hunts in Wyoming.
Wyoming Hunting Guides|SNS Outfitters | Casper, WY
(307) 266-4229
Website | Facebook | Instagram
SNS Outfitters has been in business since 1977, when founder Sy Gilliland received his first outfitting license. Today, SNS Outfitters leases over 750,000 acres of big game habitat on large private ranches throughout the state of Wyoming as well as Montana. SNS continues to search for the best leases to improve their ground and to make new investments in their camps.
Each of the hunts offered by SNS and its guides are all 100% fair chase. Since 2004, SNS has continued to grow by acquiring Sheep Mountain Hunters (who provide hunts in the world-renowned Greys River area of western Wyoming) and Jackson Hole Outfitters as well.
There is simply no way to match the sprawling lands that SNS has available. With their vast array of experienced guides and goal to expand upon their leased lands, SNS continuously strives to be better and provide the best and widest hunting experience to all hunters who visit.
SNS provides a massive choice of hunting packages: deer, deer & antelope, elk, deer & antelope, whitetail deer, Montana deer, mule deer & archery elk, black bear, two-state deer and much more. You can combine animal packages to get the hunt that best suites your needs and goals. SNS tailors the experience to each hunter to make it the most unique experience possible.
SNS simply cannot be beat when it comes to the opportunity to hunt a wide variety of big-game animals on the most expansive lands in all of Wyoming. Each of the guided hunts provided by these experienced guides will make for a once-in-a-lifetime hunting trip that other guides will have a difficult time matching.
Wyoming Hunting Guides | Boulder Basin Outfitters | Cody, WY
(307) 587-3404
Website | Facebook | Instagram
Based out of Cody, Wyoming, this family owned Outfitter service has been around for generations providing outstanding hunting and fishing throughout the Wyoming terrain. Owner Carl Sauerwein brings a plethora of experience to the hunting and fishing treks that few in the state can hope to match. If you're wanting to experience these unique fishing trips, be sure to visit Catch and Fillet before you go to make sure you've got all the best equipment for your trip.
Most of all – aside from the experience, knowledge, and skill required to provide an excellent hunt – Boulder Basin Outfitters is passionate about the hunting experience. They love the land and the sport of hunting and their enthusiasm is contagious.
Boulder Basin Outfitters provides a number of different unique hunts across Wyoming: elk hunting, bighorn sheep hunting, antelope hunting, bull and cow hunting, goat hunting, mule deer hunting, and moose hunting. The elk and bighorn sheep hunting, in particular, are some of the finest that you can partake in across Wyoming.
One advantage that Boulder Basin has is that it maintains a special use permit for the Shoshone and Bridger Teton National Forests, meaning even greater access to Wyoming elk hunting, bighorn sheep hunting, archery hunting, and rifle hunting for designated species than is offered by other guided hunts throughout the state.
If hunting isn't on your mind, Boulder Basin Outfitters offers so much more. There are hiking and fly fishing trips, wilderness exploration tours, photography safaris, sightseeing tours, and the boding with family and friends that makes these trips so memorable. Whatever you could possibly want to do in the Wyoming wilderness, you can do at Boulder Basin Outfitters.
Make sure to book your next hunting or fishing trip today as Boulder Basin fills up quickly. Thanks to the premier hunting options available, it is one of the most popular guided hunting services in all of Wyoming.
Wyoming Hunting Guides | Tyler Sims Outfitters | McFadden, WY
(307) 760-5596
Website | Facebook | Instagram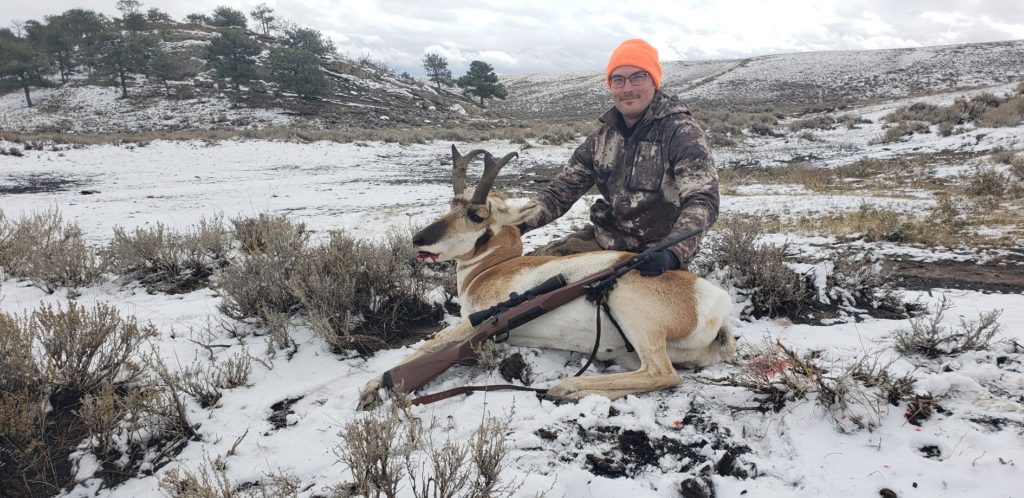 Tyler Sims Outfitters understands the benefits of simply being outdoors and aims to provide the best outdoor experience that you can pay for. The amenities alone will be enough to have you returning again and again.
There are multiple cabin rentals available, perfect for staying in a remote area while enjoying the best of modern amenities. Each cabin comes with hot water, a refrigerator, toilet, shower, stove, and even satellite television if you feel like just hanging out and enjoying the peace and quite.
Snow mobilers, students, hukers, hunters, fishermen, and more have all made use of these cabins and understand that it is a great place to partake in outdoor activities while returning to maximum comfort at night. You can even bring your pets along with you to enjoy the sights and sounds of nature.
Hunting is what drives the bus, however, and Tyler Sims Outfitters provides that in spades. Pronghorn antelope, varmint and predator hunts, mule deer, and elk are among the hunts that you can choose from when you visit Tyler Sims Outfitters.
Southeast Wyoming elk hunting is one of the top rated regions to hunt bulging elk in the rocky mountains and the herds are growing all the time because there are no wolves or grizzlies on the private land leases that Tyler Sims Outfitters has to offer. There are three unique elk hunts that are offered and these elk will have you bragging for a lifetime after you bag a trophy catch.
River Bottom Elk are provided in a limited quota area and is one of the rarer draws available though the success rate has been 37 out of 38 for trophy bull hunters (that's 97% for you keeping track at home). That's a rare, but definitely worthwhile hunting experience.
Tyler Sims Outfitting provides wonderful lodging options in addition to some of the finest deer and elk hunting in the state. Enjoy Wyoming's finest sights and sounds on these unique hunts.
Wyoming Hunting Guides | Bald Mountain Outfitters | Pinedale, WY
(307) 367-6539
Website | Facebook | Instagram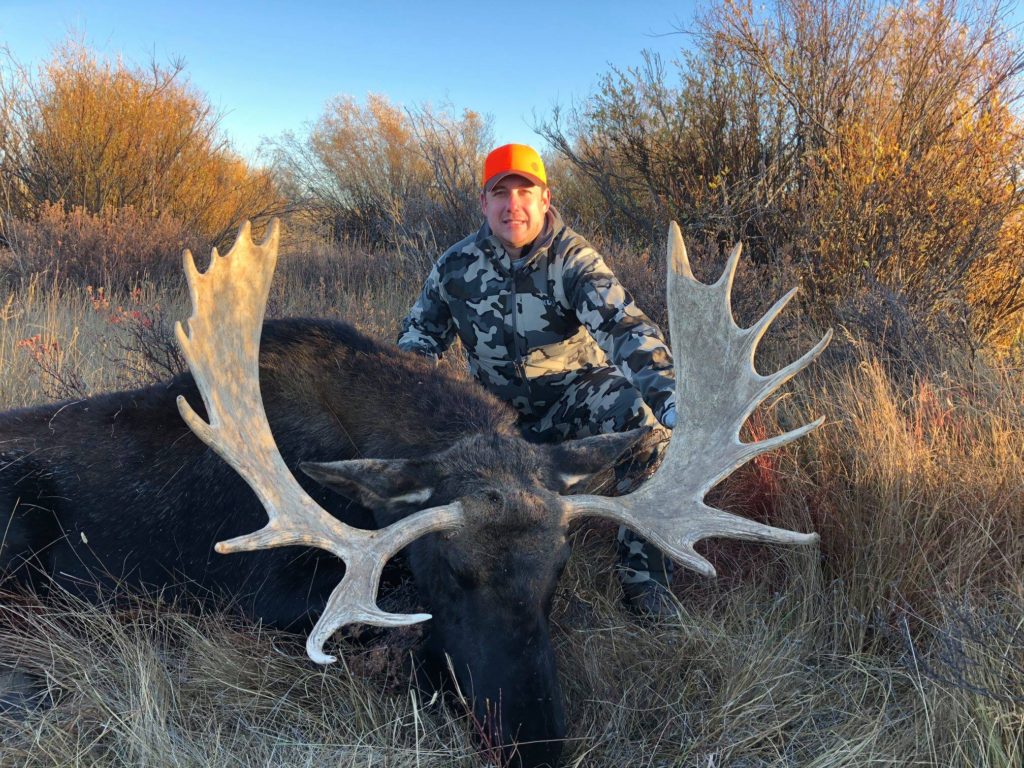 Bald Mountain Outfitters offers quality hunting excursions across the state of Wyoming that make use of the hunting camp near Elkhart Park and Pinedale. Bald Mountain specializes in elk, shiras moose, black bear, and pronghorn and has been enjoying a 100% success rate on elk licenses.
In addition to world-class hunting, there are also wonderful fishing opportunities to be had as well. There are deluxe wilderness packs that provide everything you need to enjoy comfort and safety in the wilderness, with treks lasting from 4 to 14 days. Both "base type trips, as well as "roving" type trips through the wilderness are available and the only items that you will be asked to provide are personals, toiletries, sleeping bag, fishing license and your fishing gear.
Provided by Bald Mountain are the following:
Quality tents with sleeping cots and sleeping pads
Experienced cooks, camp jacks and guides
Gentle dependable horses and mules
Expertly prepared meals by full-time cooks
Experienced, knowledgeable guides for exploring the wilderness, climbing non-technical peaks, explaining flora and fauna of the area, and providing expertise for catching the multitude of trout species that the area has to offer
There are even spot pack wilderness trips that provide you with riding and pack animals to pack you and your equipment into the wilderness. With gentle horses and mules provided as well as both box and bag type panniers to pack your gear, you will be able to select from the campsite of your choice. You will come to find your personal favorite camp sites when you visit again and again, bringing family and friends with you each time.
Bald Mountain Outfitters is one of the finest in the state of Wyoming and will provide you with lasting memories each time you partake in one of the guided hunts that are offered.
Wyoming Hunting Guides | Bliss Creek Outfitters | Cody, WY
(307) 850-7800
Website | Facebook | Instagram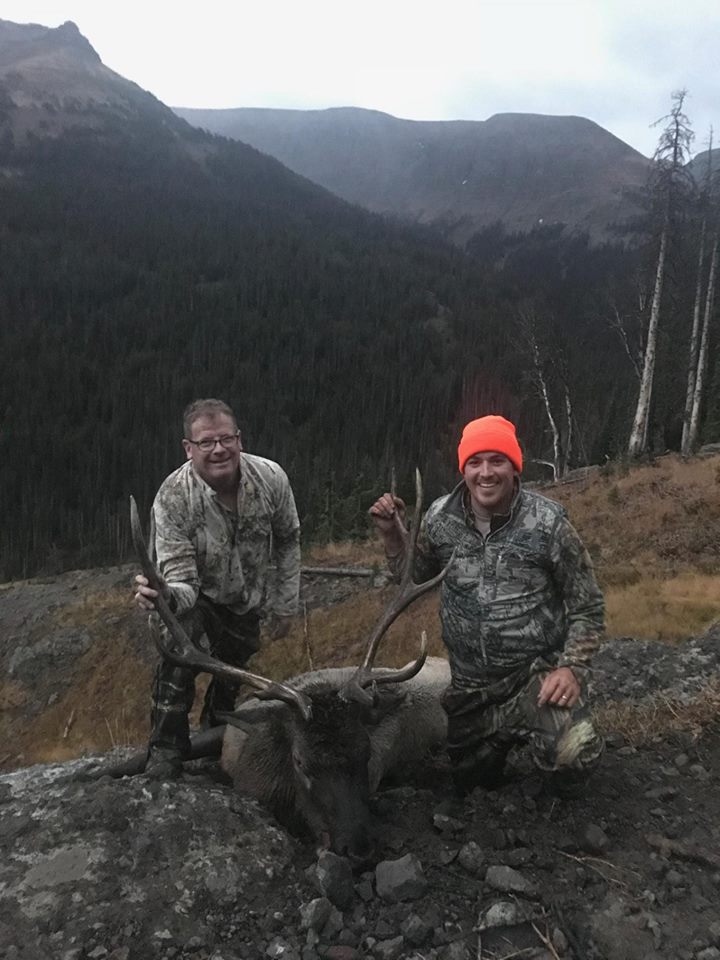 Bliss Creek Outfitters is one of the premier Big Game Outfitters in North America. We offer quality Guided Wilderness Elk, Sheep, Moose and Bear Hunts in beautiful Northwest Wyoming. We have been featured in Bowhunter Magazine, Bowhunting World, Sporting Classics, Gray's Sporting Journal, among others. You may also have seen us on ESPN, ESPN 2 and the Outdoor Channel.
Bliss Creek Camp is located 22 miles into the Washakie Wilderness of the Shoshone National Forest, southeast of Yellowstone National Park, in northwest Wyoming. Corrals are located 43 miles south of Cody, Wyoming on the Southfork of the Shoshone River.
The camp consists of wall tents, all with propane lanterns, log beds, big comfortable mattresses and wood stoves. The heated shower tent is a warm welcome after a hard day of hunting. The camp cook prepares hearty, family-style meals in the large cook tent while hunters and guides tell the stories of the days hunt.
Bliss Creek Outfitters specializes in hunting mountain goats, running from September through late October in area 1 of Dead Indian Pass near the Montana border. A 10-day hunt, mountain goat hunting is physically demanding as you track the goat in the high-country in their summer and fall feeding grounds. This requires long and rigorous walks and definitely requires hunters to be in good shape.
Those who hunt with us will be hunting the Wyoming or Shiras Moose. It may be taken with a gun or bow. Hunters have an excellent chance to harvest a record bull with a bow. The season runs for two months from September through November with the base-camp located in Washakie Wilderness. These moose hunts are in high demand while allowing a low number of hunters to ensure a successful hunt.
Bliss Creek provides wonderful, unique hunting experiences throughout the state of Wyoming as well as the border of Montana that will have you returning time and again to experience all that is offered.
Wyoming Hunting Guides | Wyoming's Finest Outfitters | Ranchester, WY
(307) 751-2297
Website | Facebook | Instagram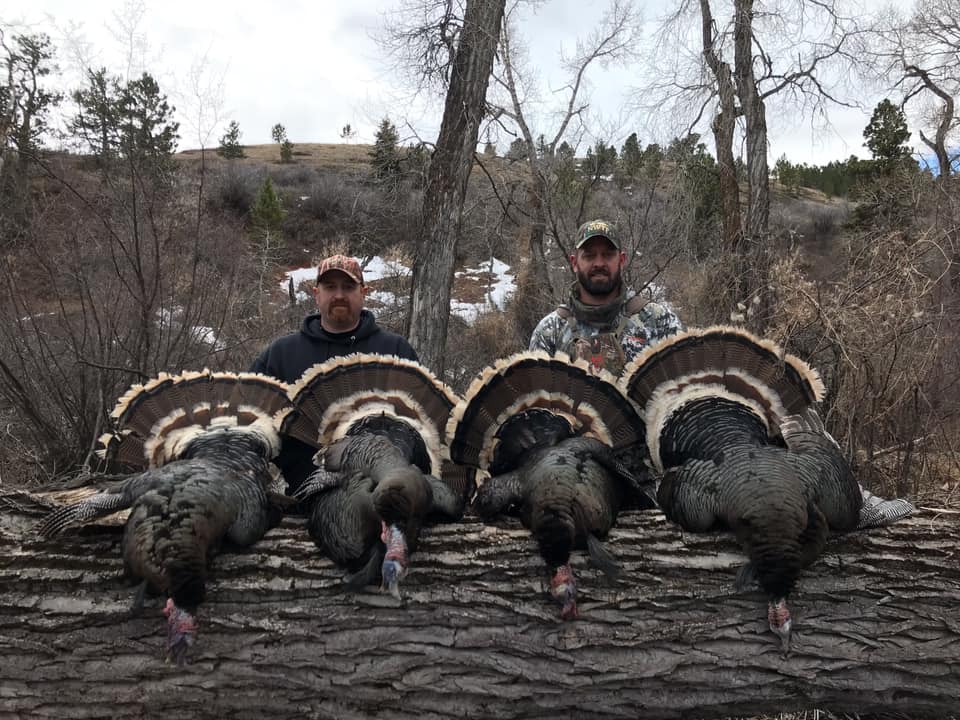 Wyoming's Finest Outfitters is based in the heart of some of the most prime hunting grounds that Wyoming has to offer. Located in the northeast corner of the state at the base of the Big Horn Mountains, Wyoming's Finest Outfitters is roughly two hours from Billings, MT, Casper, WY, and Gilette, WY.
They specialize in archery elk, deer, antelope, and mountain lion hunts across more than 180,000 acres of private land. The game is always plentiful and trophy caliber and all of the hunting guides are well-versed in hunting tactics while providing a vast knowledge of resident game. We know how special getting that trophy animal can be and our guides work diligently to provide the once in a lifetime experience that will net you the trophy animal of a lifetime.
Wyoming's Finest Outfitters typically hunt between elevations of 3,000 and 7,000 feet so it is imperative that hunters are prepared for what lay ahead. Being in shape is highly advised because these hunts are rigorous; hunting is considered an extreme sport for a good reason and can be extremely demanding.
Included in each hunt is food, lodging, transportation of meats and mounts to processing plant or taxidermist, two hunters per guide and absolutely no hidden costs ever. Arrangements can be made to be picked up at the local airport in Sheridan, Wyoming and for an additional fee, out of Logan International in Billings, Montana.
Wyoming's Finest Outfitters are just that: Wyoming's finest.
Wyoming Hunting Guides | Nelson Outfitters | Sheridan, WY
(307) 751-2262
Website | Facebook | Instagram
Nelson Outfitters is one of the premier outfitters in Wyoming because they don't double book or mix groups of hunters. If you visit alone, you will hunt alone with your guide as all the hunts are at a 1:1 ratio. Most of the hunters are successful in taking their animals in the first few days of the hunt, though the guide is yours for the full duration of the scheduled hunt.
Each of the hunts includes the following:
A hunting license – each application is submitted to the G&F department for the license draw. In Wyoming, license applications are submitted via an Outfitter Web Portal. They have had a nearly 100% success rate in deer draws for many years.
Lodging/Hotel accommodations on hunt days at the Candlewood Suites
Transportation while on the hunt
Lunch on hunt days
1:1 Guide Hunt
There are also additional items that can be included for a fee:
First night in a hotel
$15 Conservation Stamp for WY hunts that are purchased locally upon arrival
Breakfast and Dinner
Processing of game meat, taxidermy, and shipping costs.
Hunters make repeat visits routinely because the atmosphere is outstanding and the dedication to a quality hunt is even better. The goal of Nelson Outfitters is to provide the best hunting experience that money can buy and Nelson Outfitters takes that mission statement very seriously.
Specializing in antelope, archery deer, and elk as well as mule deer and elk rifle hunting, Nelson Outfitters will bring you some of the finest trophy hunting across the state of Wyoming. Book your next trip soon or you might not be able to get in for a while as their hunting packages continue to be some of the most popular in the state.
Wyoming Hunting Guides | Seven J Outfitters | Sundance, WY
(307) 283-3443
Website | Facebook | Instagram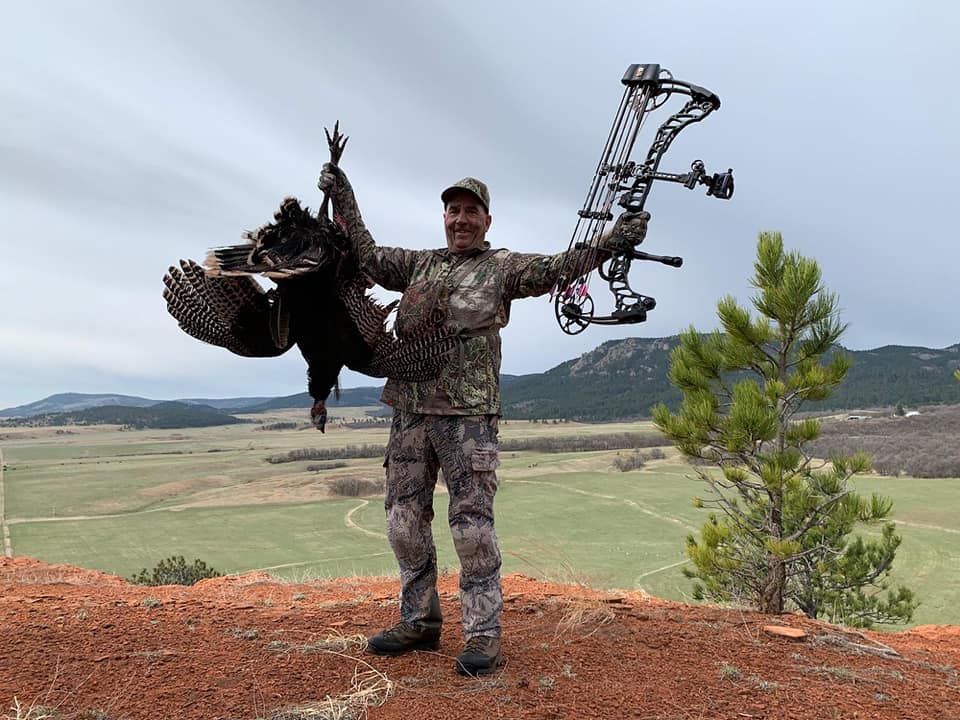 For 26 years, Seven J Outfitters has been providing quality whitetail deer, mule deer, elk, spring turkey, and antelope hunts throughout the state of Wyoming. They hunt mule deer in Weston, Campbell, Crook, Johnson, Bighorn, Sheridan, and Fremont counties in Wyoming. Seven J Outfitters leases over 215,000 acres of private property and large NFS and wilderness permits. These areas hold excellent numbers of trophy-class animals.
Rifle season runs October and November. Each of these hunts are fully guided five-day hunts, either 2×1 or 1×1. They use pickups, side-by-side UTVs, ATVs, and horses to access country. Some of the private leases are accessed with pickups and side-by-side UTVs. Some of the Wyoming country is extremely rough. Some of these areas require a lot of hiking and horseback riding. The better a hunter is able to get around physically will help during the hunt. The mule deer are a classic spot-and-stalk hunting.
Seven J Outfitters offers scenic trails rides starting just 5 short miles from downtown Sundance. Leave the stress and hurry of the city behind as you enjoy peaceful horseback riding through the beautiful Bear Lodge Mountains for an hour or two, or plan a longer half-day or full-day excursion.
The professional guides are ready for those who have never ridden a horse or those who have and would like to enjoy a trail ride through some beautiful country.
Seven J Outfitters provides some of the best and most scenic views in all of Wyoming while providing a hunting and trail riding experience that is second to none. Book your trip today and enjoy the experience of a lifetime.
Wyoming Hunting Guides | Green River and Bridger Teton Outfitters | Pinedale, WY
(307) 733-1044
Website | Facebook | Instagram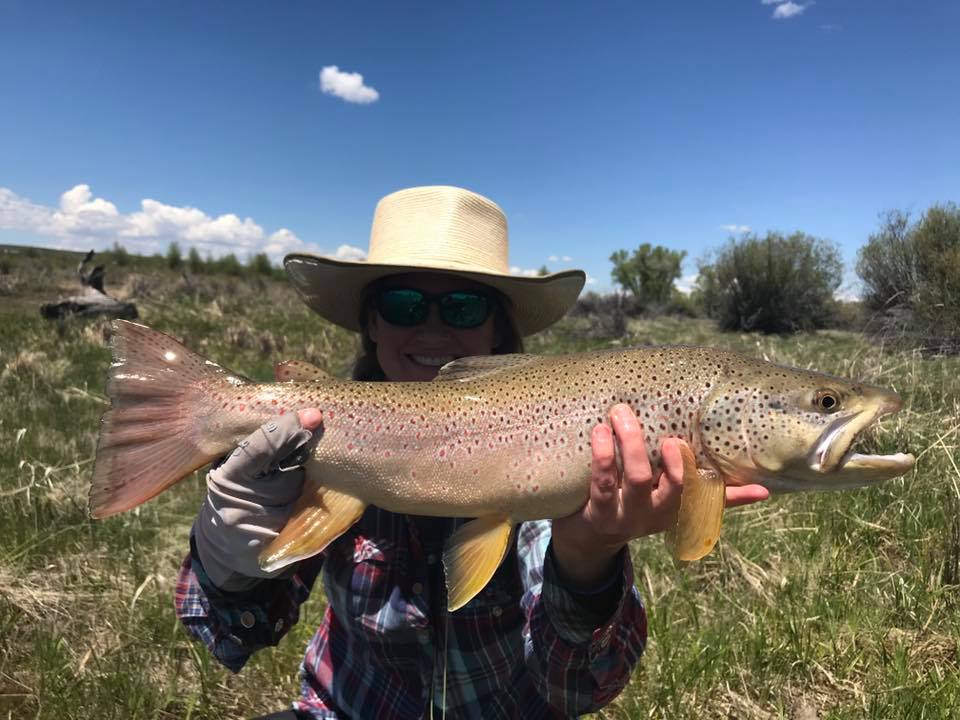 Owned and run by Pat and Jill Maier, the two have been outfitting for over 30 years across some of the most breathtaking wilderness the United States has to offer.
The solitude and tranquility of their Jack Creek Camp, recently added to the National Registry of Historic Places, are sure to provide an unforgettable backdrop for your wilderness adventure. Used during the summer season and much of the hunting season, this pristine wilderness in the southern part of the Gros Ventre Mountains is largely untraveled and held in high regard by the locals. The scenic horseback rides, fishing, hiking, wildlife photography trips and winter activities feature this historic site, which was built by a fur trapper and is adjacent to an ancient Indian trail. Whether you use it for a base camp to return to each evening, stay here for several peaceful nights, or just visit for an afternoon, it is sure to leave a lasting impression.
The camp's location, comforts, atmosphere, and their excellent service also make this locale perfect for hosting a retreat or corporate outing. All of your meals and logistics are provided and they can even help plan activities if desired. That way you can be free to conduct training, classes, or activities while we do all of the background work.
GRBTO is one of the finest outfitters in all of Wyoming thanks to a dedication to providing the best hunting experiences possible. With a passion for the outdoors, GRBTO continues to provide outstanding hunting and sight-seeing across Wyoming.
Wyoming Hunting Guides | Rockin 7 Ranch | Shawnee, WY
(307) 351-4908
Website | Facebook | Instagram
Wyoming Mule Deer hunting at the Rockin' 7 Ranch has been excellent the last several years. It is getting harder and harder to find good hunting with big bucks, but the Rockin' 7 Ranch has plenty of big bucks. There are large herds that roam freely over 140,000 acres of private land.
The guided deer hunts are designed to give the hunter the best opportunity to harvest a trophy. The mule deer and antelope hunting are the heart of the operation. The wild populations are dense and outside hunting pressure is kept to a minimum to allow Rockin' 7 Ranch guests the best there is when it comes to fair chase hunting.
The lodge at the Rockin' 7 Ranch is first-rate. 8,500 square feet of log splendor. It has 7 rooms each with two queen beds and private bath, a king room with one king-sized bed and private bath, and an additional 2 rooms- each with 2 queen beds- which share 1 private bath for larger groups. One room is designed for guests with access limitations.
There are many great outfitters across the state of Wyoming but Rockin' 7 Ranch provides some of the best experiences possible. With fantastic amenities, including living the ranch lifestyle, you will enjoy your experience regardless of what you are there to do. The elk and deer hunting is some of the finest in the state of Wyoming and you will return again and again to partake.
Rockin' 7 Ranch continues to provide the best hunting that your money can buy and will continue to improve and provide the best.