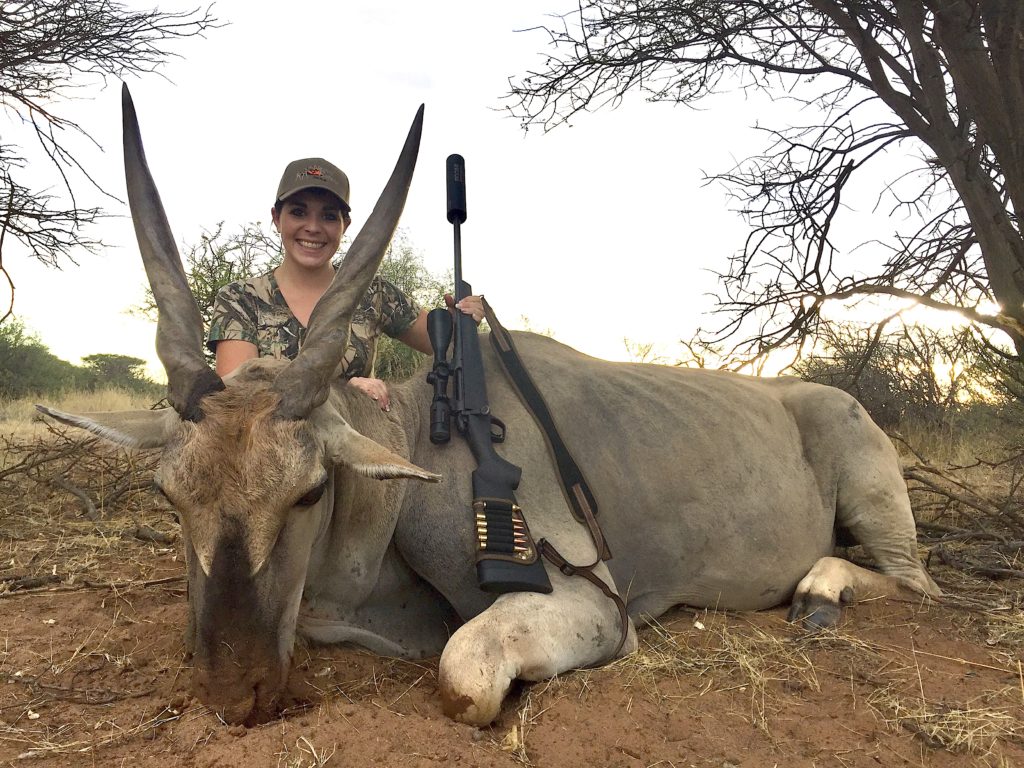 Look Out For The Best Washington Hunting Guides | Hunting Gears & Equipments
The Pacific Northwest and its terrains gives off some of the best fishing available, but the state of Washington is actually home to some of the best hunting available in the region as well. Knowing where to hunt and the best areas to find the biggest trophy animals is something that you need assistance with.
That is where finding the very best hunting guides in the state can come into play. The right guides can make a hunting experience exceptional. There are a few hunting guides worth checking out in the state but these are ten of the best available.
Bearpaw Outfitters | Colville, WA
(509) 684-6294
Website | Facebook
41 Years in business and thousands of successful hunts for Elk, Mule Deer, Cougar (Mt. Lion), Color phase Bear, Whitetail deer, Antelope, Buffalo, Merriam's Turkey, Shiras Moose, Prairie Dogs, Predators, Wolf, and Fishing on private ranch leases and the best public land hotspots in Idaho, Montana, Utah, and Washington.
Bearpaw Outfitters are full time, family run, licensed guides and outfitters, in business since 1977. With 40 years experience serving hunters from around the world, including many TV news and hunting shows, and an A+ Rating at the Better Business Bureau, Bearpaw Outfitters have survived the test of time.
Bearpaw Outfitters have outfitter tags, landowner tags, or over the counter tags for most hunts, no draw is needed, you can plan on hunting when you book your trip with Bearpaw. Shooting opportunity on most hunts runs 70% to 100%. Providing you with a fun, safe, and successful hunt is the primary goal.
Guided hunts are best for most hunters, several guide ratios are offered. Unguided hunts are perfect for experienced hunters wanting to hunt on their own, semi-guided hunts are better for hunters wanting more assistance hunting and help packing out their game.
Lodging choices include a lodge, bed & breakfast, farm house, cabin, tent camp, or horseback drop camp. Most hunts include home style meals, on a few hunts the guide will cook or take you to a restaurant. "Town Hunts" stay at motels and eat in restaurants.
Bearpaw Outfitters hunt the best mountain hot spots and lease thousands of acres of private ranch hunting lands. Each hunt area has advantages regarding access, terrain, game numbers, and trophy quality. Please ask which hunt area is the best choice for your hunt.
Twisted Horn Outfitters | WA
(360) 624-5232
Website | Facebook | Instagram
Twisted Horn Outfitters are your Premier Trophy Outfitter for the Northwest. They simply go above and beyond to maintain the highest success rates in the Northwest. Their opportunity rate is virtually 100% allowing them to be one of only a few Outfitters to offer a guarantee. Their passion for the outdoors is what separates us from their competitors. Theye come highly recommended. Visit their website to read some of their Client Testimonials, see the Trophy Harvests in our Gallery. Come Hunt With The Elite Team of Twisted Horn Outfitters, LLC.
On most of the hunts they offer a guaranteed shot opportunity. This means that if you do not get a shot at the species you are hunting for, then they will let you come back for at a discounted rate. This does not mean that they guarantee you will harvest an animal. The actual taking of game is up to the hunter. The guarantee is only valid if the hunter is willing to do their part and work with the guide.
The guarantee will not be honored in instances when the hunter is unwilling to hunt the full duration of the hunt or when the hunter is not will to put forth the reasonable physical effort required to be successful. This determination will be made at the discretion of the guides and management. Their hunts are not a shoot but rather a hunt and hunters should come expecting to hunt and experience the challenges that hunting brings.
Pacific Wings Waterfowl Advent | West Richland, WA
(509) 967-2303
Website | Facebook | Instagram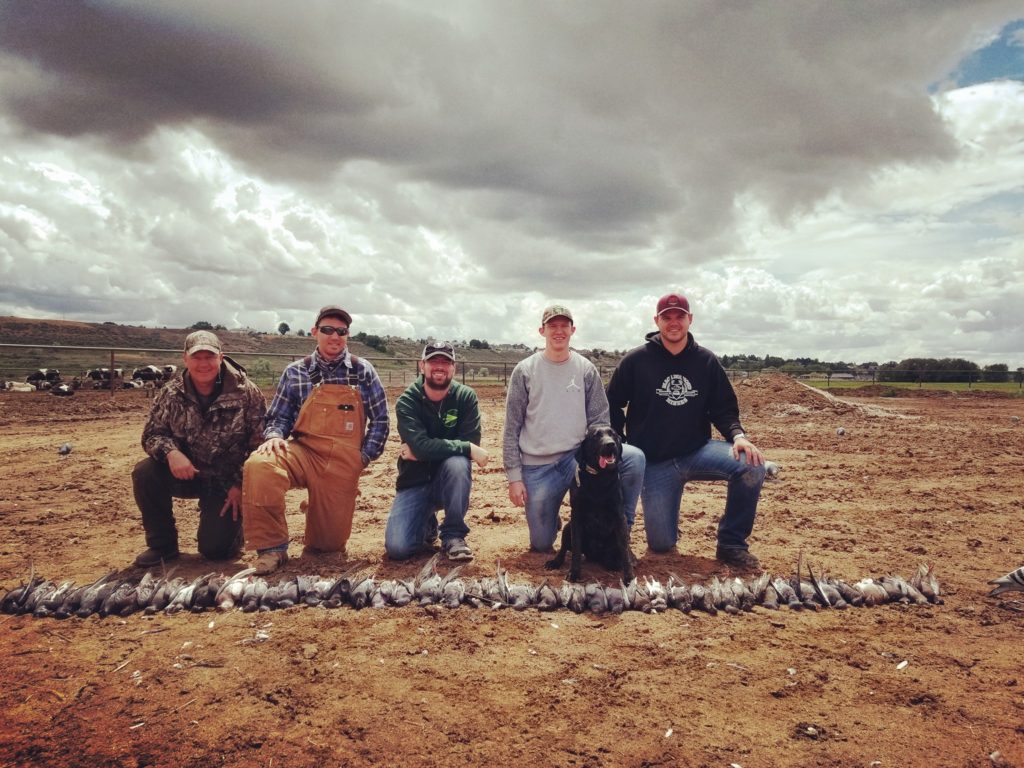 Pacific Wings strives to provide excellent quality goose hunting and duck hunting experiences from the time you arrive. They know that to truly enjoy your hunt, a comfortable nights rest is essential.
To make that possible, they have arranged special reduced pricing with a fine area hotel. The hotel sits just yards from the Columbia River, and it is possible to watch waterfowl on or near the river from some of the rooms. The hotel offers many amenities including a quality restaurant. Quick access to the freeway system from the hotel makes your early morning commute to the hunt site easy.
All goose hunting at Pacific Wings uses mounted geese, commonly called "stuffers", as decoys. Clients are encouraged to be involved in preparation for the day's hunt by assisting the guide in setting the decoys. The realism of these decoys is an essential part of the consistent success that clients of Pacific Wings enjoy. Unlike plastic decoys, these are not limited to a very few poses, and they do not glare or otherwise look unnatural in strong sunlight.
The guides at Pacific Wings have many years of experience calling and hunting geese. Their expertise in decoy placement, "reading" the birds and calling guarantees that most hunters will enjoy a lot of fast action and close shooting. While no hunt is guaranteed, a large majority of our hunters do take their full limit of geese. The goose limit in our hunting areas is four. Our average bag is over three birds per hunter.
Your guide will take care of all the calling and other details of the hunt. You are responsible for purchasing a valid Washington license and migratory bird stamp (See the Pricing page for details). You also need to bring your gun, shells legal for waterfowl hunting and any other gear you may need. Keep in mind that most waterfowl hunting is done in cold weather. Be sure to bring plenty of warm comfortable clothing.
Children are welcome to accompany you, but please keep in mind that goose hunting often entails long periods of time of keeping still and quiet. Kids can take part in retrieving birds and picking up decoys, so they can get in on the fun too.
Pacific Wings has exclusive hunting rights on thousands of acres. A large block of their land contains lakes, which can hold many thousands of birds. The lakes are rarely hunted, allowing them to serve as a refuge for waterfowl which then go out to the surrounding fields to feed. Their other properties are close by the Columbia River, which holds a large number of birds throughout the season. Hunting pressure in their fields is carefully managed so as to not scare birds out of an area. This is a primary factor in their consistent success.
Miller Ranch & Hunting Preserve | Cheney, WA
(509) 370-5535
Website | Facebook | Instagram
Miller Ranch & Hunting Preserve is one of the premier hunting preserves in the state of Washington. They specialize in some of the best big game hunts for deer and elk in the state, trophy animals that hunters across the country would love to add to their resume.
These guided hunts also include turkey hunts as well. With a variety of hunt packages available, you can plan the perfect hunting experience to make a trip with friends, family, or a corporate retreat a lasting memory that will have everyone talking.
The lodging available at Miller Ranch & Hunting Preserve is also second to none. Comfortable, modern amenities that make their lodges the most relaxing experience that can be had. Kick back and relax before enjoying a challenging day of hunting and find yourself returning again and again.
Klickitat Outfitter Tracy Zoller Hunt, Fish, Riverside Lodging | Klickitat, WA
(509) 369-2366
Website | Facebook | Instagram

Hunting in South Central Washington's Eastern Slopes of the Cascades offers some of the most beautiful outdoor scenery possible while accommodating you with the very best hunt that you can buy. They cover a large amount of land with many years of learning Turkey and Roost locations, using ground blinds, decoys and the guides expert calling they give you the best hunting success possible.
After you have arrived and checked into your cabin there is always an evening hang out time with other customers and the guides with lots of "turkey talk" in their comfortable Outdoor Center between the cabins. Guides like to cover things like, what to expect for your next days hunt, make sure you have everything you need, cover safety and how they work out their calling sets.
Guides pick you up at your cabin door, with a thermos of hot coffee, way before daylight and transport you to their location for your morning hunt. They will get you comfortable and strategically positioned for the best shot and your wait to hear those exciting gobbles of a Tom coming in.
Because of their remote locations you have breathtaking scenery and good opportunity to see other wildlife such as deer, elk, bob cat, bears and even cougar. The guides also clean and dress your Tom as well as remove the fan and beard for your wall mount. Their trips offer a great hunt with many opportunities for beginning to experienced hunters.
Klickitat Outfitters provide exceptional fishing services as well. There are a number of small lakes and ponds that these guides can show you where you can have a wonderful time fishing. All standard rods reels tackle are provided. Fly fisherman Bring your Spey, Switch, or standard 8wt rod. The Klickitat River is a Free flowing no dams glacier stream with water that stays cool enabling the fish to stay firm and powerful. Salmon and Steelhead migrate from the Pacific Ocean up the Columbia and into the Klickitat River to spawn. Migration starts in the Spring and runs into Winter.
2019 makes for the 42nd year showing customers Salmon and Steelhead fishing trips on the Wild and Scenic Klickitat River. They are proud of their knowledgeable guide team and staff, always providing the best customer service on the water and at their riverside resort. The trips are geared for all anglers be it very experienced to first timers. They accommodate Company corporate trips, families, and all walks of life. You will be guided in comfortable drift boats fishing 8 to 12 miles a day.
Chinook Pass Outfitters |Naches, WA
(509) 653-2633
Website | Facebook
Chinook Pass Outfitters provides some of the most beautiful, scenic views of the state of Washington that are available to hunters all over. There are so many activities that you can partake in, making it necessary to take multiple trips to Chinook Pass to fully enjoy all of the amenities.
If hunting is not your preference, Chinook Pass also offers horseback riding through the forests of Washington State – Bumping lake on the east side and Crystal Mountain on the west side. The guides have been riding these areas for many years and know them like the back of their hands. They are able to show you things you never knew possible from these beautiful areas and keep you engaged during the entire ride.
Hunting tags are needed before partaking in one of the legendary hunts that are available. Chinook Pass Outfitters can help you to acquire one of these coveted licenses, setting you off on the hunting adventure of a lifetime.
There are drop camp hunts for groups of at least two; you furnish all the gear and Chinook Pass packs you in and out and includes game packing of two pack animals per person. There are also furnished drop camps where Chinook Pass furnishes all of the gear (tent, stove, lantern, utensils, and propane) as well as packing you in and out and game packing.
Regardless of the type of hunt that you are looking to partake in, Chinook Pass Outfitters can accommodate whatever you are looking for. Their guided hunts can accommodate all of your needs and you can be experiencing the very best hunting experience that you have ever had in no time flat.
Burlington Ranch | Chewelah, WA
(509) 936-2643
Website
At Burlington Ranch, they have developed a "First Class" facility to train a hunting dog. Their facility includes 8 technical training ponds and upland cover set on over 200 acres. Burlington Ranch produces Quality Labrador Retrievers and provides Retriever training and Pointing Dog Training in Washington State.
Burlington Ranch is a Washington State Licensed Shooting Preserve, providing Pheasant hunts, Chukar Hunts and Quail Hunts. They provide Guided and Unguided Upland Bird hunting on our 480 acre Washington State Shooting Preserve.
Burlington Ranch continues to also produce quality AQHA Horses. Standing AQHA Stallion Dox Smart Travaler, NCHA 25K earner-herda negative. If you interests are working cow horses, we have some of the best bloodlines in the area. Burlington Ranch event facility is available for Gundog events. They also host several disciplines of dog events to include AKC Hunt tests, HRC Hunt tests, NSTRA Field Trials, and BDC events.
Burlington Ranch now offers private land Duck Hunting. Six blinds set on private ponds and several field hunting locations are available to members. Burlington Ranch has just added a new 100 acre piece of property, located in the valley of Chewelah along the Colville River. They have also added over 600 acres of field locations to set up your layout blinds for Ducks and Geese. These six blinds will go fast. Contact Mark if you are interested in a Blind membership.
Burlington Ranch has the experience and the dedication to provide one of the best waterfowl and duck hunting experiences possible in the state of Washington. The guides have the dedication and drive to make your duck hunting experience the very best that it can be.
Deadman Creek Outfitters | Pomeroy, Washington
(509) 843-6067
Website | Facebook | Instagram
The professional guides at Deadman Creek Outfitters have been hunting this area their whole lives. They know the land and have a natural ability to know where good hunting awaits. Deadman Creek Outfitters offers a limited number of deer hunts for both mule deer and whitetail deer.
They keep the buck deer harvest low at the landowners request. Given the abundant number of deer that roam the agricultural fields and bottom lands on the property, your chances of taking a nice buck are very good. All hunts are guided, and their success rate is better than 94%. You will see bucks. What happens after that is up to you.
Deadman Creek Outfitters is located directly on the Snake River, and the opportunities for Waterfowl hunting are boundless. Part of the Spokane Flyway, Ducks and Geese begin arriving in mid November. Get plenty of shooting with your boat and decoys, or jump shoot the creeks on the property for mallards native to the area.
Southeastern Washington has a long history of producing an abundance of wheat fields mixed with spots of Milo which present the ideal habitat for upland birds. For this reason, the Deadman Creek area is known for dominating production of quality wild pheasant, quail, partridge and chukars.
Their 40,000 plus acres have some of the hardest flying birds you can find. The Deadman Creek area has a wild pheasant population that is consistently the best in the Pacific Northwest. These wild birds live up to their reputation, both as crafty prey and explosive flyers. The pheasant hunting is phenomenal and has been highlighted in sporting magazines such as Field and Stream. These hardy birds can present a challenge for even the most accomplished wing shooters. If you are looking for the challenge of hunting wild birds, they have what you are looking for.
Each of the hunts includes guide service, transportation from Deadman Creek Club House to the hunting area, and field preparation. The guides will put you in an ideal location for harvesting a BIG buck. This season is an ideal time to experience what Deadman Creek has to offer.
Cool, crisp mornings and comfortable afternoons make for a very enjoyable hunt. Don't forget to check out their accommodations if lodging is needed for your hunt. Remember to reserve early as space is limited and they book up fast especially during the prime hunting season.
Tanglewood Guides | Tonasket, WA
(509) 869-3621
Website | Facebook | Instagram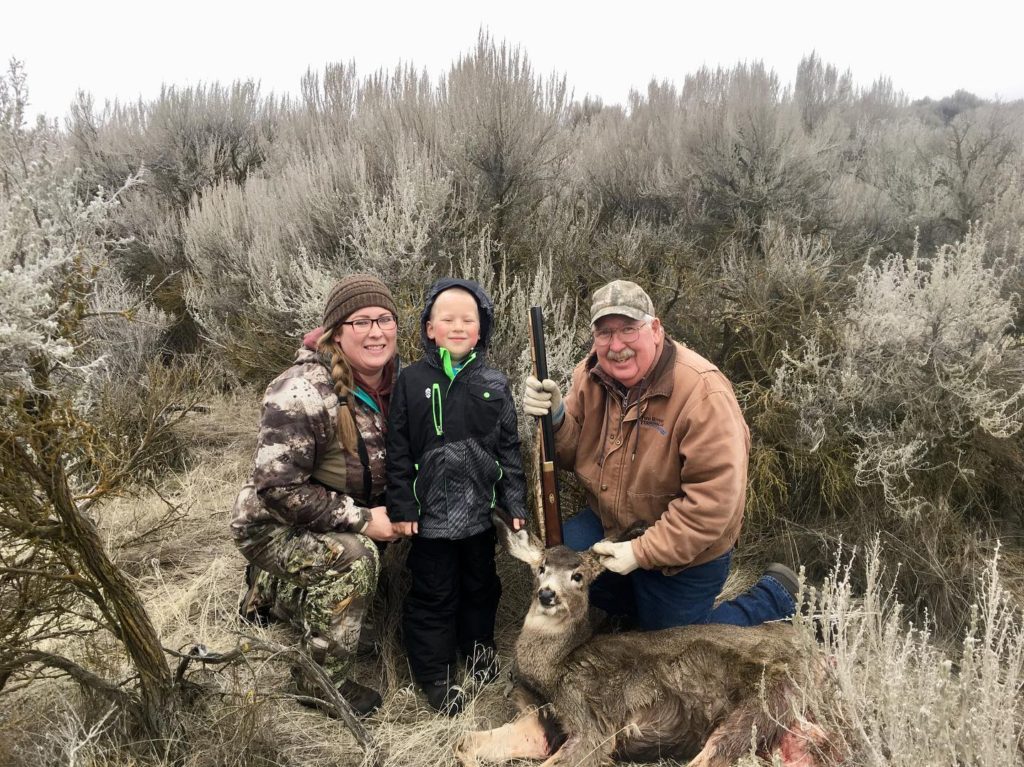 Located in Scenic North Central Washington, Mule deer and white tail hunting await you. All big game hunts include: Lodging, transportation to and from the field, Meals and memories that you won't forget.
Tanglewood invites you, friends and family for an unforgettable experience in the outdoors. Make sure to get your hunting package booked immediately so that you don't miss out on the hunting experience of a lifetime. These guided hunts fill up fast and if you don't act quickly, you will miss out.
Their Spring Wild Turkey hunts are a three day hunt that includes: lodging, Meals, Transportation, and one-on-one guiding. Nestled in the foothills of the cascades and just 15 miles north of Omak, bear hunting awaits you.
All bear hunts either modern firearm or archery are a 4 day spot and stalk hunt, included in our bear packages is all lodging, transportation to and from the field, home cooked meals. Most of all, memories that you won't forget.
Tanglewood Guides provides some of the best hunting services in all of the northwest and their guides are experienced and dedicated to providing the time of your life. Booking with Tanglewood ensures that you have a fantastic hunting experience and lasting memories that you can share for a lifetime.
John's Guide Service | Concrete, WA
(360) 708-3166
Website | Facebook | Instagram
Whereas some of the other guide services are much larger and much less personal, John's Guide service is family owned and operated, only using a couple of guides to show hunters and fishermen through the Washington terrain for the best that Washington has to offer.
The fishing that can be had throughout Washington is second to none. The rivers and lakes are teeming with catches that are waiting to be mounted on your wall as a trophy dedicated to your successes. John's Guide Service knows the spots to post up in and offer a wonderful rate of success.
John's Guide Service has the same outlook on hunting. The guided hunts offered by John's Guide Service appreciate and understand the desire to find trophy animals that you can be proud to display. But in addition to the hunt, John's Guide Service appreciates being outdoors as well. The guides will walk you through the best time that you can hope to have in the great outdoors.