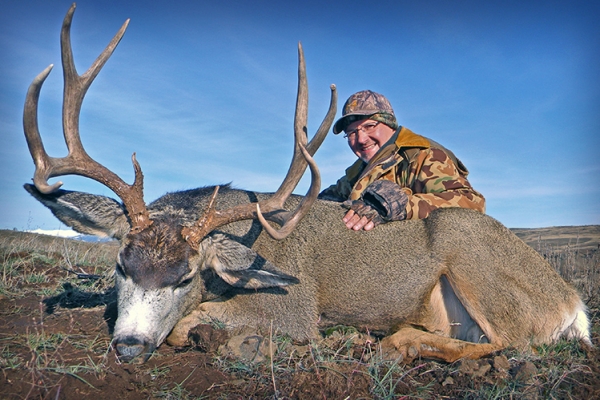 Experience The Top 10 Georgia Hunting Guides With Best Hunting Gears & Equipment
Georgia is beautiful and scenic, providing lush hunting grounds all across the state that hunters from far and wide come to enjoy. Combined with traditional southern hospitality and it is little wonder why the state of Georgia is such a destination for hunters looking for their next big trophy.
Because there are so many different options in terms of the game to hunt and even more guides out there that off the best experiences possible, it is imperative to know which hunting guides are worth the time and money spent.
The right guide will enhance your overall hunting experience, taking it from merely good to simply great with the little touches that make a good guide service what it is. These are ten of the very best guided hunting services in the state of Georgia.
Georgia Hunting Guides | Wild Hog Hunts | Dry Branch, GA
(478) 256-3448
Website | Facebook | Instagram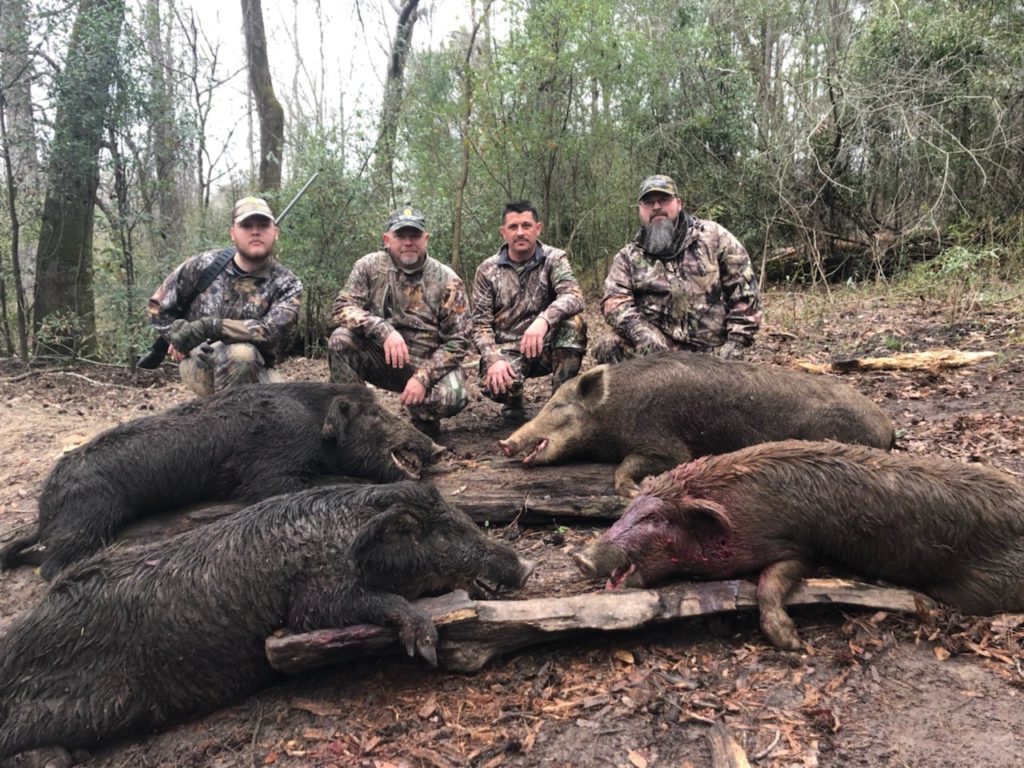 Whether you go hunt in solitary, with a group of your buddies, or you are making everlasting memories with your kids, hunting is a long standing and time-honored tradition that the folks at Hog Wild USA take seriously. They are happy to be part of that family history. They offer enormous Russian boars or great big whitetail deer, coyotes, and turkey, there's enough on their 1,000+ acres of Hog Wild USA to create an amazing hunting trip no matter which hunter you are. Selecting the hunting trip that is perfect for you is just a click away.
If it is your first time hunting, that's not a problem. Georgia Wild Hog hunts all come with a guide, and they take great care to make sure you and your party have a safe and successful hunt. They can accommodate groups up to 13 in each of their luxurious hunting lodges. If you are unsure that you want to make the commitment for all the gear and firearms, they can rent you all you need, from the gun, (rifle or shotgun and ammo) as well as optics, and night hunt mounted flashlight.
They have both single and father-son combo hunting stands available to choose from. Let them know when you book your hunt just what you desire and they will do our best to make it happen. In the south, everyone is accommodating and that includes Georgia Wild Hog Hunts.
Get one for your husband, brother, sister, son or daughter. Go hunting with Dad one more time. They have gift certificates available, just call to inquire. Georgia Wild Hog Hunts provides some of the most fun times that you will ever have.
Georgia Hunting Guides | Crooked Creek Hunts & Lodging | Early County, GA
(229) 723-8155
Website | Facebook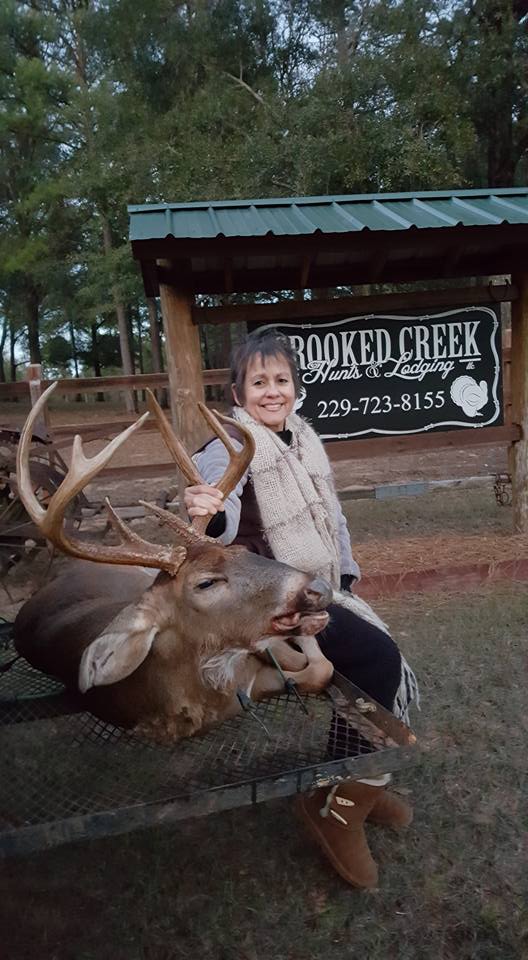 Crooke Creek Hunts & Lodging offer some of the best whitetail hunting in the southwest. Whether you choose to hunt plantation-style over natural food sources that draw the deer by the numbers or hunt thickly wooded acres with feeders, you will have the opportunity to harvest the deer of choice. Whether it be a doe or a trophy buck rest assured that they are on the properties.
Deer management, great natural food sources, as well as supplement feeding, makes BIG deer and Crooked Creek's got it all. All deer stands are on the ground either in deer blinds or customize deer boxes making it easy to get in and out. If you choose to harvest a deer, they have a deer processor nearby so remember your cooler.
If you are having lunch day of arrival you will need to arrive around 11:30 am if not having lunch you will need to be at lodge no later than 1:30 pm. This will allow you to get settled in the cabin, meet and greet and spend some time at the range. Range time is required by all. After range time the staff will go over all rules and regulations and give you a brief layout of your time with Crooke Creek Hunts & Lodging.
High-end amenities and world-class hunting are just part of the experience when you book through Crooked Creek Hunts & Lodging. It's perfect for get-togethers with friends and family, creating a memorable experience that you will all share for a lifetime.
Georgia Hunting Guides |Woods N Water Inc | Wrightsville, GA
(478) 864-9108
Website | Facebook
Woods-N-Water specializes in providing today's sportsmen high-quality and affordable hunting and fishing adventures including special corporate, group, and parent/child hunting packages. Woods-N-Water currently offers a full line of hunting & fishing trips in middle Georgia – including trophy whitetail deer hunts, eastern wild turkey hunts, wild hog hunts, and trophy bass fishing.
They now have approximately 5,500 acres of hunting properties covering 4 counties of middle Georgia (Johnson, Washington, Laurens, and Wilkinson). They use our Plotmaster Plot Planting Machines to plant year-round food plots throughout their properties. Last year, they planted over 150 acres of wildlife food plots and they provided over 150,000 pounds of supplemental feed (corn, protein pellets and peanut butter) to enhance both the quality and quantity of wild game on their properties.
Specializing in whitetail deer hunting as well as hog hunting, these specialized hunts are some of the best offered in Georgia and will give you and the ones who hunt with you the time of your life. Creating memories is part of the fun of the hunt and hunting with Woods N Water provides plenty of those lasting memories that you will be harking back on fondly.
Booking the hunting package that best fits your goals and needs as a hunter is important because of Woods N Water want to make sure that your experience is tailored to you so that you can enjoy everything about the hunt.
Georgia Hunting Guides |Burnt Pine Plantation | Newborn, GA
(706) 557-0407
Website | Facebook | Instagram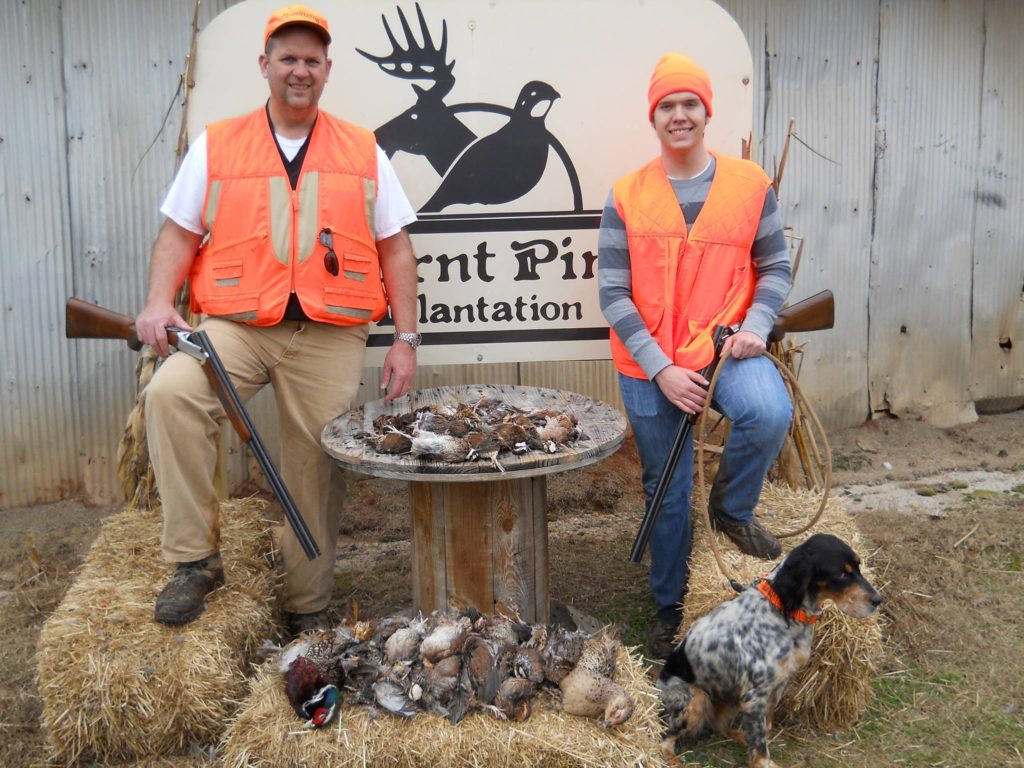 Enjoy Georgia Quail Hunting, Pheasant Hunting, Dove Hunting, Turkey Hunting, and Deer Hunting all from an outstanding Lodge. Located 45 miles east of Atlanta's I-285 and just south of I-20, the new lodge is closer than ever to Atlanta, yet also more isolated. They are far away from most of life's everyday worries and pressures. From the time you arrive, until after your successful bird or deer hunt, you will feel the true essence of Southern hospitality.
Their lodge complies with the Americans with Disabilities (ADA) Standards For Accessible Design. Burnt Pine Plantation encourages persons with disabilities and/or elderly hunters to join us. We have had considerable experience making hunting opportunities available to all.
A few years ago Burnt Pine was transformed into a world-class lodge. Take a look at the pictures below to see some of the finished product. And remember, it looks even better in person. There are world-class amenities that will leave you feeling completely relaxed when not out in the field hunting.
Catch Big Bass in Burnt Pine's Trophy Bass Lake. Ten years ago, they stocked Florida F1 strain female bass in one of their ponds. That's after they stocked it with threadfin shad. Last year the biggest caught was just over 9 pounds, what size whopper will come to the net this year? It could be you catching one over 10 pounds. With the advances of replica mounts, you no longer have to kill the fish. They have recently added more big bass. The trophy pond is catch and release, the lodge pond is stocked with catfish, bream, and hybrids, those you can keep.
For a comprehensive experience – hunting, fishing, and wonderful amenities – Burnt Pine Plantation is one of the premier destinations in Georgia. You will experience a complete package of a trip that will be a wonderful destination for you and your favorite hunting pals.
Georgia Hunting Guides |Gray Ghost Plantation Georgia | Rupert, GA
(478) 334-5841
Website | Facebook | Instagram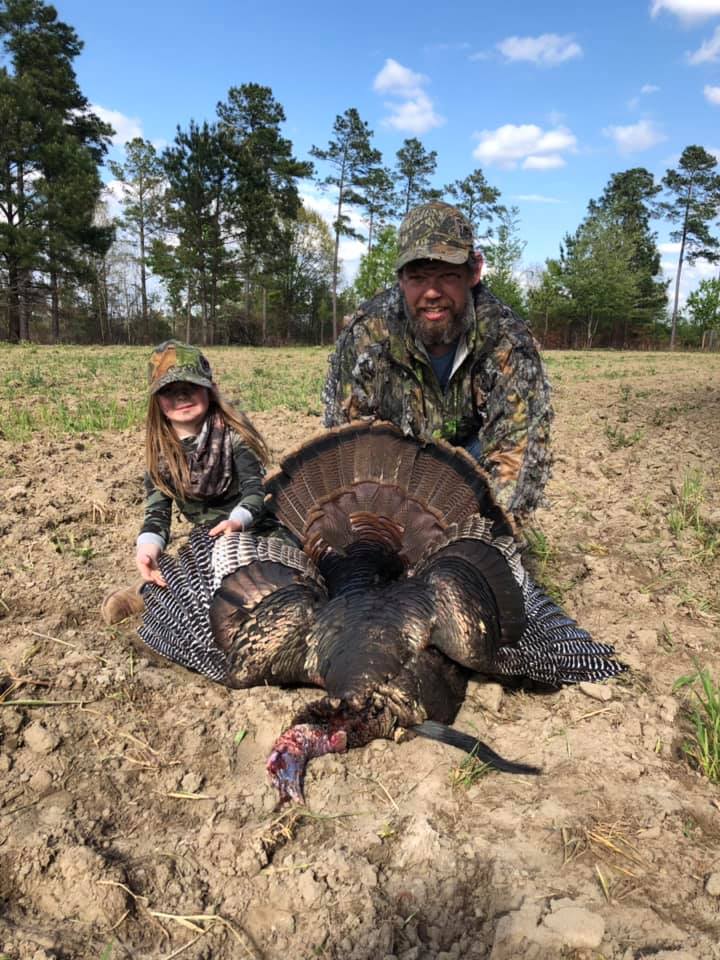 At Gray Ghost Plantation, they offer Georgia deer hunting at its best. If you would like to hunt quality Whitetail deer in Georgia, you have found the right place. They also offer Quail hunting and turkey hunting in Georgia. Their 1,200 acre hunting plantation provides for some of the best white tail deer hunting in Georgia.
Gray Ghost is a free range hunting preserve which provides an atmosphere for all hunters who enjoy the outdoors. They cater to individual hunters as well as families and corporate groups. From the rolling hills to the hardwood bottoms and swamps, their Georgia plantation provides great cover, food source and a natural habitat for white tail deer hunting.
They are one of the few Georgia plantations that have affordable rates. They lodge is very comfortable which includes high definition satellite TV, wireless Internet and all the comforts you would find at a hotel. They are a family owned and operated hunting outfitter in Georgia and that makes a difference; you come as a hunting guest and leave as a friend. They also provide all home cooked meals while you are hunting.
If you would like to quail hunt with them while you are in Georgia, they provide half-day, full-day weekday, or weekend multi-day quail hunting packages. If you would like a wing shooting package custom-built for your quail hunting party, they can arrange that for you at the time of booking. Your Georgia quail hunting package includes a guide, dogs, and bird cleaning services on request. They offer some of the best quail hunting in the state of Georgia.
Their whitetail deer hunting packages are four-day hunts which include lodging, they offer these deer hunting trips during the fall and winter months in Georgia. The deer hunt from fixed elevated shooting houses as well as ladder stands. You are more than welcome to bring your climber as another option, and if you don't have one yet, checking out some ladder stands for sale and bringing it with you is an option. Their hunts are semi-guided but they will assist in making your deer hunt as successful as possible.
Their turkey hunting trips in this area of Georgia gives you a high percentage rate of harvesting a good wild turkey. They offer a 3-day turkey hunting package with a guide and everything you will need to turkey hunt. Georgia turkey hunting is one of the most popular states to turkey hunt in. They have professional turkey guides that will do everything they can do to put you on that prized gobbler. The eastern turkey hunting season is in March until May in the springtime.
Georgia Hunting Guides | Clay Hill Hunting | Morris, GA
(229) 768-2820
Website | Facebook | Instagram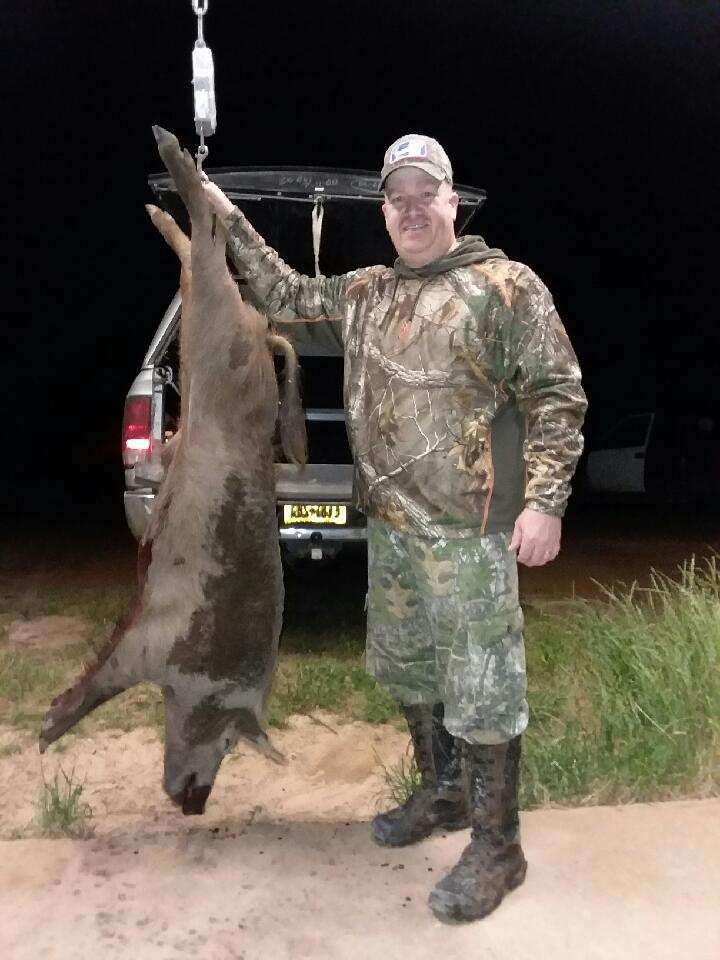 Clay Hill is located on the Watson Farm in Clay County, Georgia, on a clay hill nine miles north of Fort Gaines. With its small fields, pine woods, creek, and oak bottoms, this area has always been a prime location for wildlife. Hunting and fishing are a tradition here. They plant numerous food plots and always have an abundant supply of wildlife.
Clay Hill has a reputation for having some of the biggest deer in the area. Need a change of pace? Their pond is stocked with catfish that make for fine cuisine. They also welcome non-hunters and family members as well. If you desire some relaxing time in the country to commune with nature, do a little fishing, or just relax away from the hustle and bustle of everyday life, there is no better place on earth. Check them out here at Clay Hill whether you are looking for a trophy for the wall, meat for the freezer or just some time to relax.
The Hunting Lodge was recently relocated to a more modern an updated facility on the Watson property. The lodge now offers 3 bedrooms with 2 full baths. Additional bunk beds allow them to accommodate larger groups. The kitchen contains a stove, refrigerator, dishwasher, microwave, and coffee maker for your use. They also offer a washer and dryer for your convenience as well. Many of their trophies from the past are displayed in the lodge for guests to enjoy.
Georgia Hunting Guides | Wiley Creek Duck Preserve | Waleska, GA
(770) 597-0026
Website | Facebook | Instagram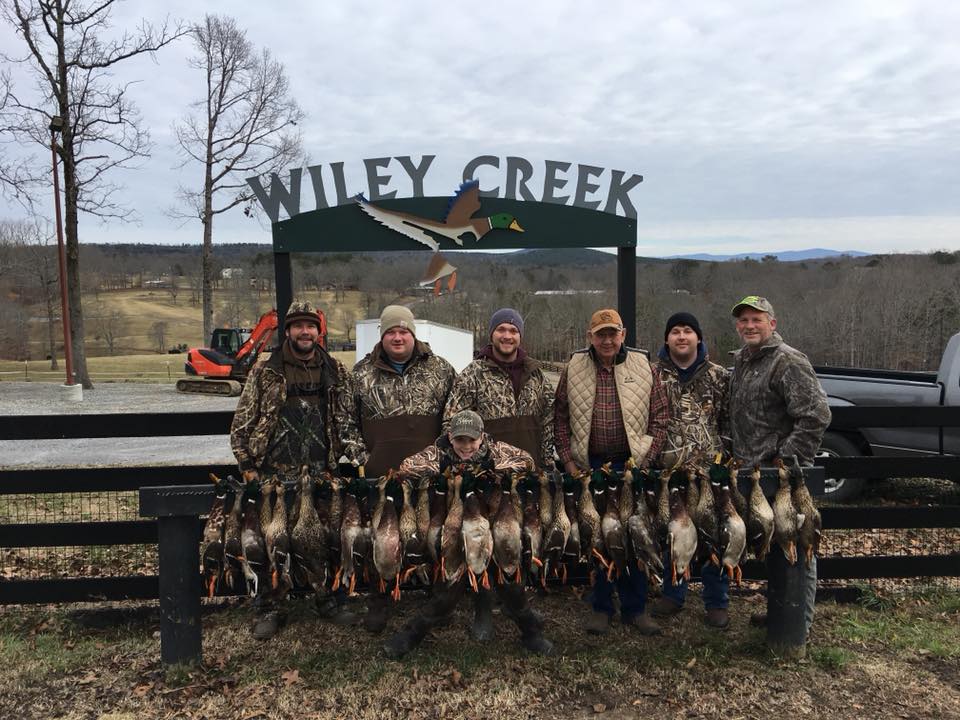 If you are coming from far away or looking for more than a morning hunt in Georgia, Wiley Creek Duck Preserve is pleased to offer on-site accommodations for up to 16 guests at one of their fully furnished guest lodges. Depending on the size of your group, and other reservations, guests will be assigned a room in one of three lodges upon check-in:
The Barn Apartment (Above the Main Barn) is a fully furnished Two Bedroom, one bath, lodge with a full kitchen. This lodge also has a large living room with satellite TV and dining area that surrounds you with numerous trophies from previous hunting trips.
The Main Guest House is a fully furnished Four Bedroom, 2.5 bath house complete with a pool table and HDTV.
Five guest rooms below the barn each have 2 double/twin beds and bathrooms.
By staying on-site, you can wake up later and still enjoy a great hunt without having to drive in. The day before your hunt, guests are welcome to arrive any time after 3:00pm. Guests are free to spend some time exploring the ranch, shooting skeet, fishing in our stocked Catch/Release ponds (Bass & Catfish), watching HDTV in the Pavilion, simply enjoy the breath-taking views. Rates to stay on-site are $100 per person and include dinner the night before your hunt. They encourage all hunters to bring their own bird dog. Kennels are available if needed.
Wiley Creek provides some of the finest duck hunting in the state of Georgia with some of the finest amenities that you will find. Relax and enjoy your stay and bring home a trophy duck that you can be proud of.
Georgia Hunting Guides | Southwind Plantation | Attapulgus, GA
(800) 456-5208
Website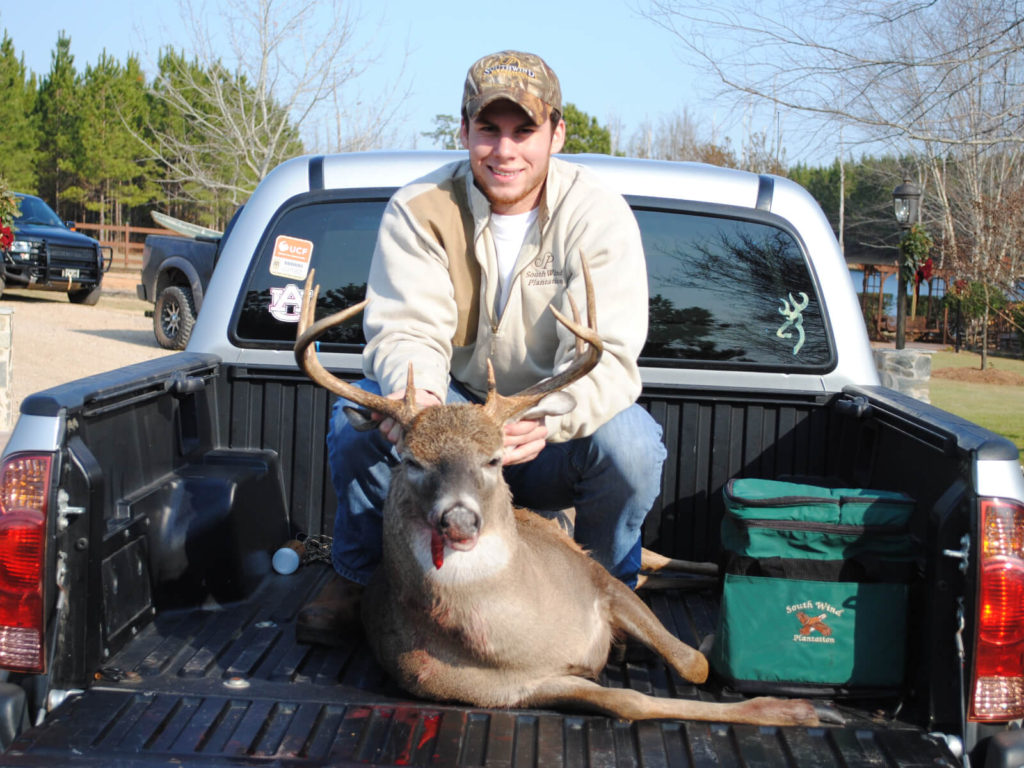 In 2005, the fifth season of public operation, SouthWind Plantation was honored to become one of only twenty-four Orvis Endorsed Wing-Shooting facilities in the United States. Over the last sixteen years, as business has grown, SouthWind Plantation has acquired several additional tracks of land and expanded its hunting operation to also include cattle production, row crop farming, and quality hunting puppies available for purchase.
In 2015, SouthWind Plantation built a state-of-the-art puppy-birthing kennel and is honored to be one of the country's select few kennels to be recognized as an Orvis Endorsed Dog Breeder. What began as one hundred seventy acres has now grown to over five thousand acres of rolling hills and long leaf pine creating perfect conditions for the avid bird hunter.
Currently, SouthWind Plantation offers six uniquely furnished state-of-the-art lodges that accommodate forty-eight guests comfortably. In addition to these services, we have recently completed Smith Station, our 11,000 square foot multi-purpose corporate facility, which is available year round.
Southwind takes pride in the lasting relationships that have been built with many of our guests who have become part of their "SouthWind Family". It has been amazing to see many of the same faces return each year for another memorable hunting experience. Owner, Tim Smith, believes the relationships we have built with our customers, making them feel at home, separates SouthWind from other commercial hunting plantations. SouthWind Plantation would like to invite you and your family to become part of their SouthWind Family.
Georgia Hunting Guides | Valambrossa Outfitters | Savannah, GA
(912) 257-7800
Website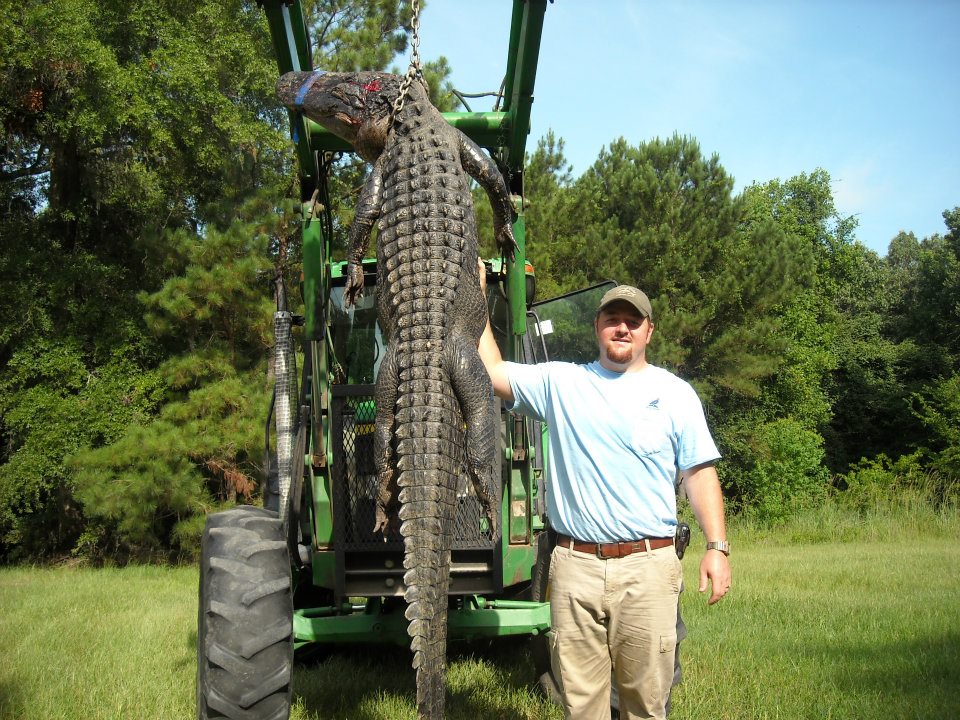 Vallambrosa Plantation in Savannah Georgia is 8,218 acres of uplands and brackish tidal wetlands that represent some of the most diverse and rarest micro ecosystems in the United States. Situated in the true brackish tidal zone between the Atlantic Ocean along the outflow of the Ogeechee River, Vallambrosa is home to over 90 species of birds, with 40 more migrating through, and every fresh and saltwater fish in the region.
One can stand in the same spot, with the same bait and in a single day catch saltwater trophy redfish, rockfish, saltwater speckled trout and flounder and then catch freshwater bluegill, bream, crappie, freshwater catfish and largemouth bass.
With a cast net, beautiful shrimp and abundant mullet are quickly amassed. Crab traps baited are filled with huge blue crabs in season. Dolphins frequently feed on the abundant fish in Vallambrosa's waters. The wetlands also are home to trophy alligators and wild hogs, both of which are sought after table fare.
While only 15 minutes from Historic Savannah and within the city limits, Vallambrosa's uplands are rare. The wild Bobwhite Quail thrives at Vallambrosa Plantation. A carefully executed quail management plan in association with Tall Timbers Quail Research Station out of Tallahassee, Florida will ensure the presence of these true Southern treasures for generations to come.
Wild turkey are also doing well as prescribed burning, predator management and wildlife agricultural projects continue year round. Mourning doves make annual Labor Day dove shoots over benne, millet, milo, sunflowers and corn the long-awaited late Summer opening of the hunting season–another Southern tradition.
Trophy whitetail deer are also thriving on Vallambrosa Plantation. A year-round feeding/nutrition program, predator control and agricultural/farming practices are already showing incredible strides in an already heralded coastal whitetail herd. The Property was previously managed largely for bow hunting whitetail for many years. In fact, Vallambrosa Plantation holds an over-20-year-record for the largest whitetail buck ever harvested in Chatham County. Fawn survival is excellent and herd health is exceptional.
Georgia Hunting Guides | Pope Plantation: Deer and Quail Hunting | Washington, GA
(706) 318-5389
Website | Facebook | Instagram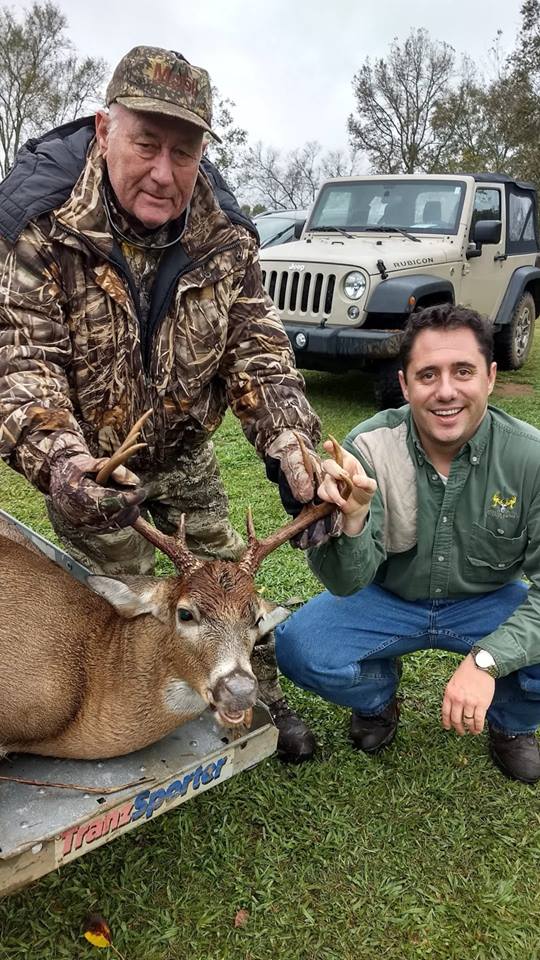 Whitetail deer are the most sought after game in North America and have been putting grown men and women into a frenzy for years. Georgia boasts some of the very best whitetail deer hunting. No other state in the Southeast matches Georgia's production of Boone & Crockett bucks scoring in the 140, 150 and 160 Class. Wilkes County holds the state record buck for muzzleloader.
Pope Plantation has been quality deer managed for seventeen years. Ladies and gentlemen this is not a high fence plantation. This is real Georgia deer hunting where moon phase, weather and all the variables come into play. They feed our heard year around with high protein deer feed. Pope Plantation also has a large amount of natural habitat that helps deer thrive.
Along with the high protein feed our deer have the opportunity to graze on persimmons, acorns and many different native grasses throughout the year. They also plant food plots at different times of the year so they always have more protein available.
Hunting in Georgia will not only give you the opportunity to harvest a trophy buck, but it will also give you the opportunity to enjoy some of the most beautiful land you will ever see. Their tower stands are positioned in amazing creek bottoms and over looking hillsides with 200 year old oak trees. You will see many different views as they have 11 different tower stands and numerous double ladder stands available.
Leave all the stress of life behind and come hunt deer in one of the most peaceful hunting plantations you will ever find. Consider this your invitation to join us for an exceptional southern hunting experience.