Informative Alabama Hunting Guides | Hunting Gears & Equipment
Alabama provides some of the most lush, beautiful hunting grounds in all of the United States. Whitetail deer is one of the specialties of hunting services across the state and you would be hard-pressed to find bigger or more beautiful bucks than the ones roaming the countryside in Alabama.
There are a number of hunting guides that can take you on a hunt that you will never, ever forget. Finding the right guide to fit your needs and to provide a service to you that is unmatched is of the utmost importance.
Different guides offer different things and knowing what each has to offer will go a long, long way towards providing you with the best experience possible. These are the 10 best-hunting guides in the state of Alabama.
Alabama Hunting Guides |Hawkins Ridge Lodge | Eufaula, AL
(334) 695-2258
Website | Facebook |Instagram
For more than 31 years, Hawkins Ridge Lodge has been managing a strict program for trophy bucks. The guests that come to Hawkins Ridge Lodge are only allowed to take 8-point bucks or larger. If they do not have at least 8 points, they must have a minimum of 16-inch inside spread.
Whitetail deer is not all that Hawkins Ridge Lodge specializes in. They also hunt bobcats, foxes, and coyotes as well. With no fences, the whitetail deer hunts are all free chase, using the stalk method to track down these prize whitetails before closing in.
Hawkins Ridge Lodge has over 7,000 acres on which to hunt with over 150 deer stands to choose from. Each stand is made up of tripods, enclosed boxes, and ladder stands and are placed in power lines, hardwood bottoms, food plots, clear cut lines, and other areas that are frequently used by game.
With the average length of shot being around 100 yards, you can get pretty close to that prized whitetail before bagging it. Each hunter is placed in a stand before daylight and then picked up by a guide late morning. After a delicious lunch, hunters are returned to a different tract of land and a different deer stand. This rotation allows for hunters to get different experiences, seeing different tracts of land and hunting from different stands.
Licenses can be purchased over the counter or online for maximum convenience and lodging, meals, maid service, field transportation, cleaning and quartering are all provided. This hunt is top-to-bottom one of the best that money can buy and the guides from Hawkins Ridge will provide you with one of the very best hunting experiences of your lifetime.
Alabama Hunting Guides |Master Rack Lodge | Perote, AL
(334) 474-3600
Website | Facebook | Instagram
One of the top whitetail deer producing lodges in all of Alabama, Master Rack Lodge has been serving the great state for over 30 years. With a main priority of whitetail deer hunting, they manage over 10,000 acres all year round in order to grow healthy Alabama whitetail bucks.
The guides at Master Rack Lodge go to great lengths to make sure that all of your needs are accommodated and accounted for. Hosting a litany of hunters from inexperienced family hunters all the way up to top trophy hunters, this is the finest deer hunting that can be experienced in Alabama.
The Lodge itself is wonderfully comfortable, each room coming with a private bathroom, DirecTV, and can sleep 2-4 people. This lodging is separate from the main lodge so that you can get a good night's sleep before going out for a big hunt.
Meals are included in all of the packages and features some of the best southern home cooking that you could hope to eat with portions that you will never see again. Everything about the accommodations at Master Rack are the best that money can buy.
Alabama Hunting Guides |Five J's Hunting Preserve | Oneonta, AL
(256) 590-8392
Website | Facebook | Instagram
Five J's Hunting Preserve offers the whitetail deer hunting that Alabama specializes in but it also features some top-notch quail and pheasant hunting as well. Offering a number of different trophy hunts for some of the finest whitetail deer that you could hope to hunt.
Each of the whitetail deer hunts are one-on-one guided and show the patience and experience to provide the one-of-a-kind hunt that you deserve. Most unique of all, Five J's guarantees that if you do not have the opportunity to harvest a deer, all but $1,000 of your deposits are refunded. They stand by the quality of their hunts and their ability to deliver the opportunity for trophy whitetail.
Their quail hunts feature a kennel of well-trained hunting dogs that are experienced and dedicated. With over 800 acres to hunt on, there is even a 7-bedroom lodge with a 28-acre lake that is managed for trophy bass for all of the fishermen that visit our grounds.
The lodging at Five J's Hunting Preserve features some of the finest amenities that your money can buy. Each room is fully furnished and made for maximum comfort. There are lounging areas with cable television and huge televisions and even a locker room area where you can change out of your hunting gear and clean up without worry about tracking mud and grime all over your room.
Five J's provides wonderful sleeping quarters, excellent lounge areas, and even better hunting opportunities. With the money-back guarantee, you can enjoy the hunt and let the trophy whitetail come to you. The guided hunters will help you have the experience of a lifetime and bag the trophy whitetail deer that you have always dreamt of.
Alabama Hunting Guides |Racknine Outdoors | South AL
(678) 326-8877
Website | Facebook | Instagram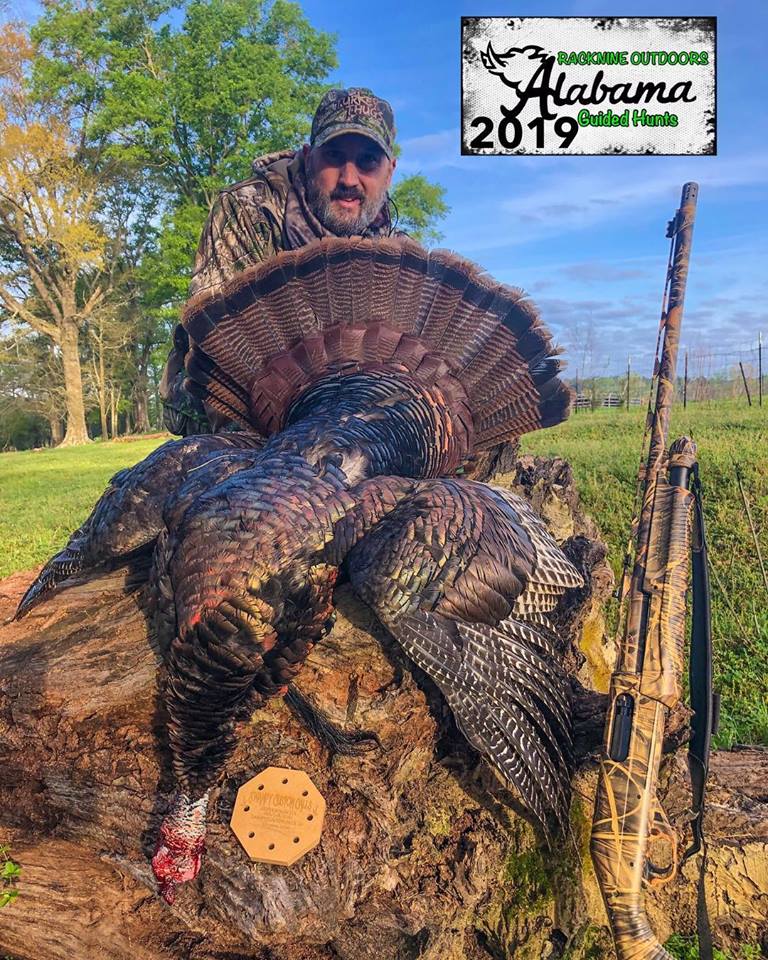 Racknine Outdoors has a mission: that is to provide the most relaxing atmosphere possible with great hunting and southern hospitality that you will not soon forget. RackNine treats everyone that comes through as friends, not just hunters.
Racknine offers guided hunts that are 100% free range/fair chase and 100% wild whitetail deer, waterfowl, and eastern turkey. You will see the most beautiful scenery that southern Alabama and western Kentucky have to offer. They even offer feral hog hunts!
If hunting is not your cup of tea, there are a ton of fish to catch in the well-stocked ponds, lakes, sloughs, and rivers as well. The environment itself will be enough to keep you interested and entertained when you are not fishing or hunting.
Each of the guided hunting packages include lodging, meals, and catch and release fishing in addition to world-class hunting. Of the meals provided, breakfast, lunch, and southern buffet family dinner are included. For the last 12 years, Racknine has been providing the most hospitable and wonderful hunting experiences that are available in Alabama and Kentucky.
Racknine has but a few trackers/guides on staff because we make sure that we have the very best guides to take you through the terrain and provide ample opportunities to catch whitetail deer that you will be proud of. We prioritize a more specialized, personal feel to our guided hunts than some of the other outfitters that service Alabama, feeling that this way provides a more memorable hunting experience.
Whether hunting trophy whitetail deer or wild hog, trophy bass fishing in one of our well-stocked lakes and ponds, or just enjoying a relaxing time in the beautiful, scenic outdoors, Racknine can accommodate all of your needs and provide the experience of a lifetime that will have you coming back again and again.
Alabama Hunting Guides |Pushmataha Plantation | Butler, AL
(205) 459-5739
Website | Facebook | Instagram
Owner Mark Ezell has owned and operated Pushmataha Plantation since 1998, providing Choctaw County, Alabama with some of the finest hunting. Already at 21 years, they plan to provide the best hunting experiences around for 21 more.
Located in Choctaw County, Alabama, Pushmataha hunts over 16,000 acres of lush wildlife habitat managed to ensure that their hunters have an opportunity to harvest a trophy animal whether that trophy be a whitetail deer, Eastern turkey or a wild boar. Hunters will have an opportunity to harvest game from one of the 200 green fields or 150 morning stands on the property.
In 2007, Pushmataha took the next step by building the Chief's Lodge, a 12,000 square foot building that features a great room of 2,700 square feet as well as 15 private rooms and bathrooms. Overlooking a fully-stocked private lake and featuring 900 square feet of commercial kitchen, the Chief's Lodge features southern style meals every day that brings hunters back even if they don't nab that trophy whitetail.
Pushmataha features trophy whitetail deer hunting, wild hog hunts, turkey hunts, and more. During the off-season, Pushmataha also makes for the best possible place to host weddings, wedding receptions, corporate retreats, class reunions, family reunions, or any other event that you can think of. Pushmataha even provides catering for these events upon request.
Pushmataha has taken the step to the next level with lodging that immediately sets them apart from the rest of the competition. With access to the beautiful Alabama terrains, world-class hunting, and top-of-the-line amenities which will bring you back again and again, Pushmataha is one of the finest guided hunting services in Alabama and the United States.
You will enjoy the once-in-a-lifetime hunting experience that you deserve and will create lasting memories that you will enjoy reminiscing about for the rest of your days.
Alabama Hunting Guides |Alger Flats Outfitters | Perdue, AL
 (251) 709-5150
Website | Facebook | Instagram
Established by friends Tom Stallworth and Tyler Silcox on a 2000-acre tract located alongside the Alabama River near Claiborne, Alabama, Alger Flats Outfitters operates in the "Redstick" area of Alabama. This is a tribute to the Indian group that once lived in the area as well as hunted and fished. Alger Flats Outfitters was built to accommodate individual hunters, families, and corporate groups while staying open 24 hours per day all year round.
Alger Flats Outfitters is one of the finest outfitters in the state of Alabama when it comes to bird hunts. They offer hunts for quail, pheasant, chukar, woodcock, snipe, dove, and waterfowl, though the first three are the most popular choices. It is worth noting that you don't need a license to hunt birds in the state of Alabama for quail, pheasant and chukar (which is why they're so popular). For others, you will need a small game license with an HIP endorsement.
Even if the off-season, Alger Flats is a popular place to visit. Guests are welcome to fish, partake in some skeet shooting, or to just get away from it all and even offers gun rentals if you don't happen to have one of your own for the trip.
Best of all, if you enjoy fowl hunting with your own dogs, you are more than welcome to bring them in place of using the dogs provided by Alger Flats. We understand that people feel comfortable hunting with their own dogs and enjoy having both owner and dog at our lodges. Whatever enhances the overall hunting experience, we generally are fine with because we know it's all about the experience when hunting.
Alger Flats Outfitters provides detailed, reliable, and fun hunting experiences that will have you coming back again and again. With great amenities and a family feel, you will love the hunting experience provided by Alger Flats Outfitters.
Alabama Hunting Guides |The Hunting Company | Gulf Shores, AL
(251) 504-4709
Website | Facebook | Instagram
Captain Dustin Mizell started The Hunting Company for one reason: he loved and dedicated his life to hunting. With those things in mind, he began The Hunting Company to share his love for the sport with others throughout the state of Alabama and visiting hunters from other states.
Though he is one of the newer guided hunts available in Alabama, the hunts guided by The Hunting Company emphasize the journey of the hunt. Taking in the great outdoors, enjoying the scenery, the sights and sounds that they provide, these are the things that make the hunt. While tracking the animal, you will get to partake in all the wonders that Alabama has to offer and have the opportunity to come away with a trophy whitetail deer in the process. That kind of experience is hard to match, let alone beat.
If whitetail is not what you're after, there is also bird hunting as well as fishing and bow fishing to partake in. Whatever you choose to take your visit for, The Hunting Company is experienced with the Alabama terrain and will make sure that you enjoy all that there is to offer.
Whatever reason you have, visiting the Hunting Company should be your priority when enjoying the sport of hunting and the beauties of the great outdoors. The Hunting Company prides itself on a unique hunting experience that is centered around the hunt itself instead of fancy amenities. Love of the outdoors is something that Captain Dusty shares with all of the hunters that come through The Hunting Company and he will continue to share that love with anyone who visits his guided hunting company.
Alabama Hunting Guides |Night Shift Charter Service | Bon Secour, AL 
251-269-2154
Website | Facebook | Instagram
Whereas the others on this list provide top of the line hunting services, Night Shift Charter Service offers a unique fishing experience that you will have a difficult time topping. Specializing in night time bow fishing and gigging trips, Night Shift Charter Service will take you to the best spots available for the best possible experience.
Exploring the Gulf of Mexico off the coast of Alabama and Florida, they are licensed to fish and provide stunning views of the white sand and gentle surf that makes Orange beach, the Gulf Shores, Pensacola, and the Panhandle of Florida. Even if you don't catch a thing, the sights and sounds provided will be more than worth the fee.
Night Shift Charter Service also offers guided coastal duck hunts. You can hunt targeted species that include buffleheads, redheads, bluebills, hooded mergansers, mallards and even Canadian geese. There are morning or afternoon trips so that you can get the proper hunting experience at the time that you feel like. It's your hunt; they won't make you hunt on terms other than yours.
They even have a shrimp trawl that is licensed for Alabama and Florida. They allow for a shrimp net to be drug along as you participate in gigging and bow fishing. This results in a wide assortment of crabs, shrimps, and other highly interesting catches.
Immortalize your catch with taxidermy as Night Shift Charters is an authorized agent for Gray Taxidermy. You can get a replica of your big catch and have it mailed to you so that you can hang it on your wall to look at and remember fondly.
Night Shift Charter provides fun on the water with duck hunts, gigging, and bow fishing trips that can't be beat. Have a blast with a nighttime trip or plan the perfect day time duck hunting trip. Anything you need, Night Shift Charter Service is there to provide it.
Alabama Hunting Guides |Southern Spur Outfitters | Clayton, AL
(334) 355-1273
Website | Facebook | Instagram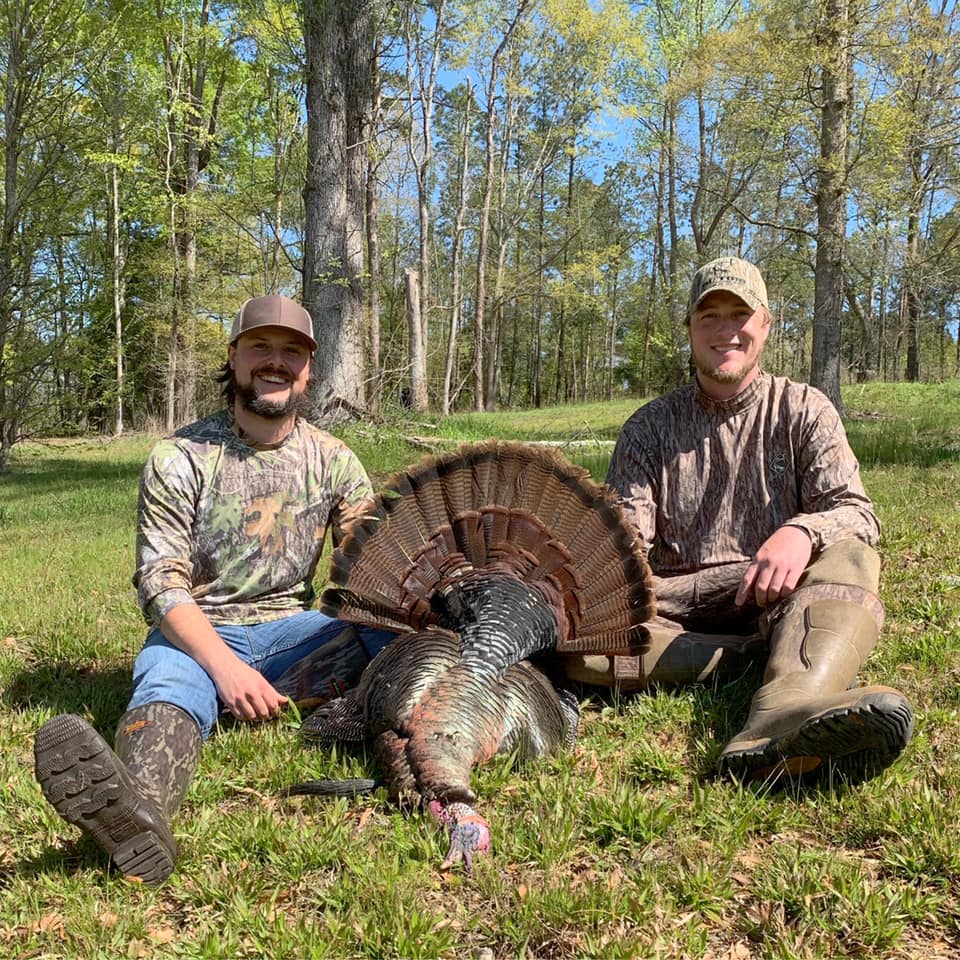 Family owned and operated, Chattokee Lodge has been providing sound deer management and whitetail deer hunting opportunities for 25 years. All hunts are 100% fair chase with no fences or supplemental feeding provided. Northern Alabama provides excellent opportunities for a buck in the 125" to 140" range in three or four day hunts with limits of one trophy buck and two does.
In addition to whitetail deer, Chattokee Lodge also offers quail and pheasant hunting on their upland bird hunts. They offer traditional quail hunting as well as European Pheasant hunts with a variety of hunting styles that are made to test your shooting skills.
Offering half-day, full day, and Lodge Upland Hunts that are all inclusive, these treks will take you through pine plantations, hardwood bottomland, and agricultural fields led by an experienced guide and seasoned bird dogs. The European Pheasant Hunt will provide non-stop action with 10 birds released per hunter and are made to accommodate hunts of up to 20.
If hunting is not what you're after, Chattokee Lodge also offers top of the line fly fishing as well. With carp, stripers, and spotted bass, these are definitely challenging fishing trips but more than worth your time on the water. During the winter months, stripes school and gorge themselves on shad on the shallow flats, providing an excellent chance to hook these hard fighting fish. In the summer time, meanwhile, stripers and spots move to the cooler waters of the rivers and streams. They even offer float fishing from a kayak or canoe for a relaxing on-the-water experience.
If you are looking to host an event, Chattokee Lodge is a perfect fit. Reunions, private parties, weddings, business retreats, and planning sessions are all available at Chattokee Lodge. Celebrating a special day or event can be a wonderful event when you host at the unforgettable rustic elegance of Chattokee Lodge. With a newly constructed pavilion, you can take in the beautiful mountains as a one-of-a-kind backdrop for your special day.
Alabama Hunting Guides |Chattokee Lodge |  Gaylesville, AL
(706) 512-0436
Website | Facebook | Instagram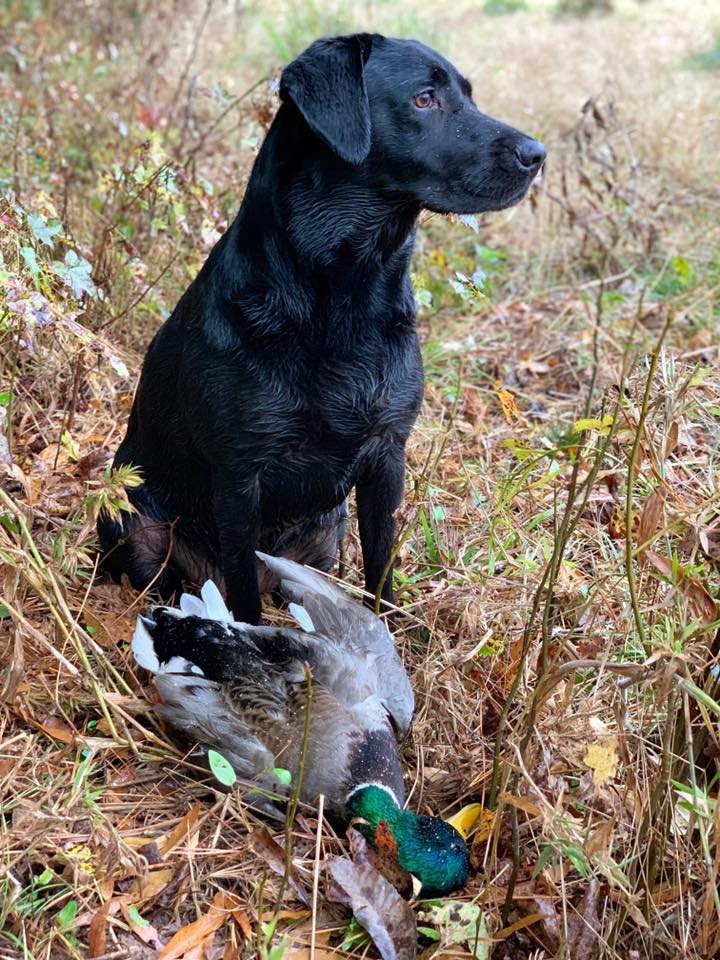 One of the premier guided turkey hunts in southeast Alabama, Southern Spur Outfitters has been providing some of the best guided hunts available in the state. Southern Alabama provides some of the most scenic, beautiful outdoor experiences that you can possibly partake in. The views alone are worth taking a trip to Southern Spur Outfitters.
The guides at Southern Spur Outfitters lead the best guided turkey hunts in Alabama. Those who have hunted with them have raved about the exceptional job that the guides did during their stay. They provided helpful guiding to capture some of the best turkey available in the state.
These turkeys are some of the biggest that you've ever seen and the experienced guides will tell you the best way to track and hunt these turkeys allowing you to bring home a trophy unlike ever seen before. It will be the time of your life whether you capture a trophy turkey or not, the guides will make sure of that.
Visit Southern Spur Outfitters for the turkey hunt of a lifetime or to just take in the beautiful outdoor scenery that makes southern Alabama some of the finest terrain in the country. You won't have anything but the time of your life when you visit our lands and hunt the best turkey in the state.
Thanks to the dedicated guides at Southern Spur Outfitters, you will come back again and again to hunt the trophy turkeys and enjoy the beautiful outdoors.