Hunting in the state of Missouri is as popular as ever thanks to some of the most beautiful scenery around and trophy-class animals like turkey and whitetail deer. Hunters from around the state compete for big-game, attempting to find the best spots and the biggest animals.

But finding the right outfitter or guide for your hunts can be as important as the hunt itself. Without the proper guiding, it can be difficult to find the best areas that hold the biggest and best animals, so it is imperative to find the right guide to take you along on your next hunting expedition.

But who do you go to? Which ones are the best? Thankfully, we are here to help. Here are the 10 best hunting guides in the state of Missouri.
Missouri Hunting Guides| Hickory Hill Hunts | Arbela, MO 
(660) 216-5111
Website | Facebook | Instagram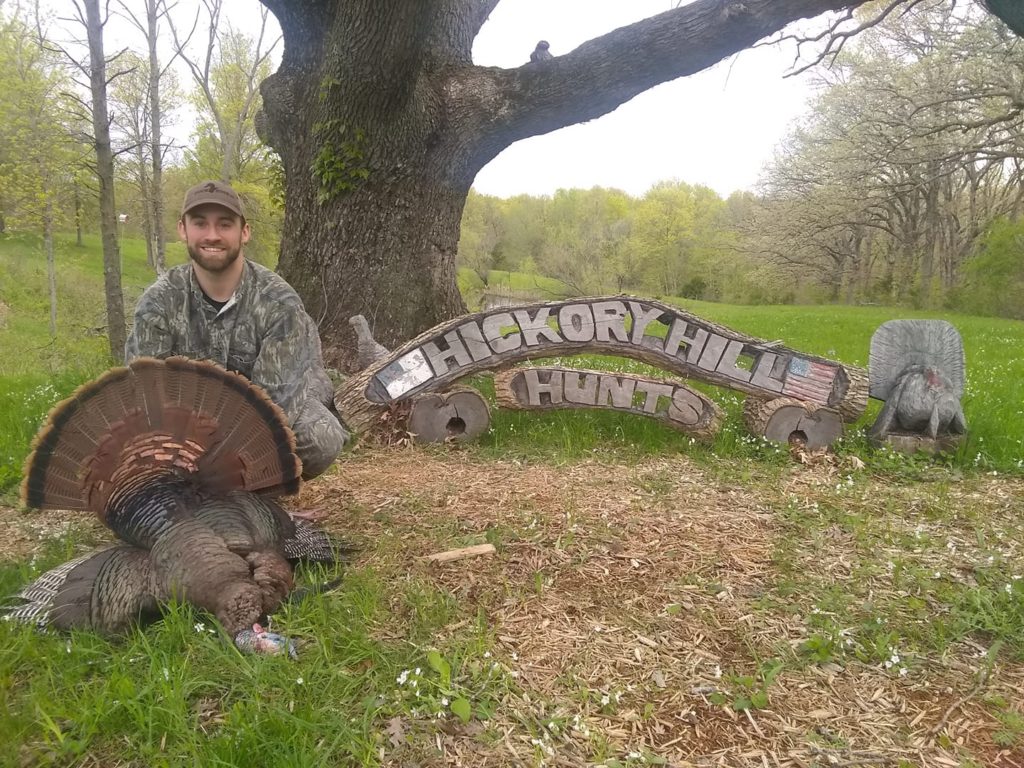 One of the premier outfitters in the state of Missouri, Hickory Hill Hunts has access to over 5,000 acres of hunting property to provide an expansive range for archery, rifle, and muzzleloader hunts. Comprised of people who love sport hunting, this family business goes above and beyond to provide an experience that is once-in-a-lifetime, something that you will not soon forget.

The lodge on site has fresh bedding, cable television, a full kitchen, and so much more to offer. There are also home-cooked meals to enjoy so you can refresh and recharge after a long day of hunting. The lodge also comes with Wi-Fi and a washer and dryer to keep you feeling as though you've never left home.

Hickory Hill Hunts specializes in whitetail deer hunting and has been managing the local whitetail deer heard since 2001. Each hunt, guided on private property under the management of Hickory Hill, provides some of the most scenic lands in the state of Missouri. There are tree stands, hang ons, ladder stands, ground blinds and shooting houses across the property for the comfort of the hunter as well as prime hunting spots.

Perhaps best of all, the lodges are stocked with all you could want for breakfast, lunch, and dinner as well as between meal snacks. You can expect to find bacon, eggs, sausage, toast, hash browns, cereal, bagels, cream cheese, pop tarts, juice, milk, coffee, cold cuts, condiments, cheese, frozen pizza, chips, soups, crackers, snack cakes, and cookies. Everything that you could possibly want to energize before a big day of hunt or unwind after capturing that trophy whitetail.

Hickory Hill Hunts is family owned and provides a unique experience for hunters both new and seasoned in the greater Missouri area. Using these guides will ensure that you enjoy your hunting experience and come back again and again.
Missouri Hunting Guides|Northeast Missouri Huniting Company | Greentop, MO
(660) 216-0439
Website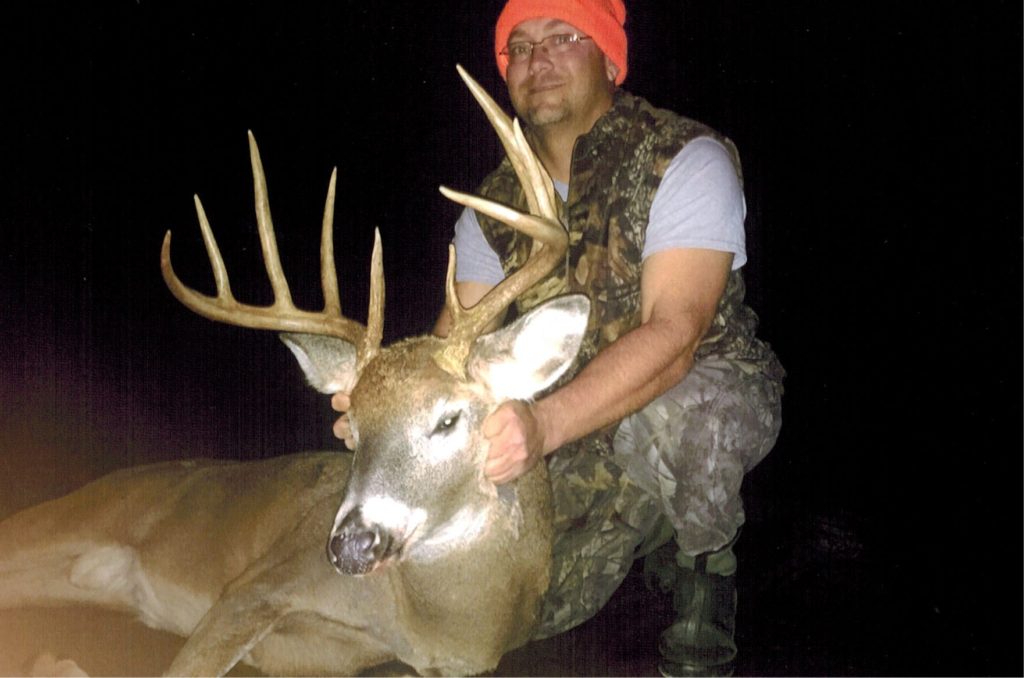 The lodging provided by Northeast Missouri Hunting Company is among some of the best that you will find in the state. The main cabin on the property houses 12 while the other two cabins on the property sleep anywhere from 4 to 10.

Each cabin is cleaned and heated and includes a cook stove, microwave, and coffee pot as well as a small refrigerator, though extra coolers are highly recommended. There is even an outdoor grill to cook up your favorite meals at the end of a tough hunt. There are also designated smoking areas for those who partake.

Specializing in turkey and deer hunting, Northeast Missouri Hunting Company has over 8,000 acres of private land in Putnam, Scotland, Schuyler, Sullivan, and Adair Counties. They offer trophy-quality bow, rifle, and black powder hunting for whitetail deer (in the fall season) and turkey (in the spring) in addition to small game and predators.

These hunts are self-guided and you will be provided with an aerial map of the land where you will hunt. Property lines and stands will be indicated as well, though it is encouraged that you bring extra stands. Transportation and meals are to be provided by the hunters as well.

The biggest difference between Northeast Missouri Hunting Company and the other hunting outfitters is that you do not need to enter a drawing to hunt in Missouri. You can buy all the deer and turkey tags that you require over the counter, making it all the more convenient to set up your next big hunt.

Northeast Missouri Hunting Company provides eager hunters with some of the best hunting property in the state and an opportunity for tags like no other. There are few outfitters in the state that can compete.
Missouri Hunting Guides|Xtreme Hunts Midwest Missouri | Northern, MO
(660) 341-4814
Website | Facebook | Instagram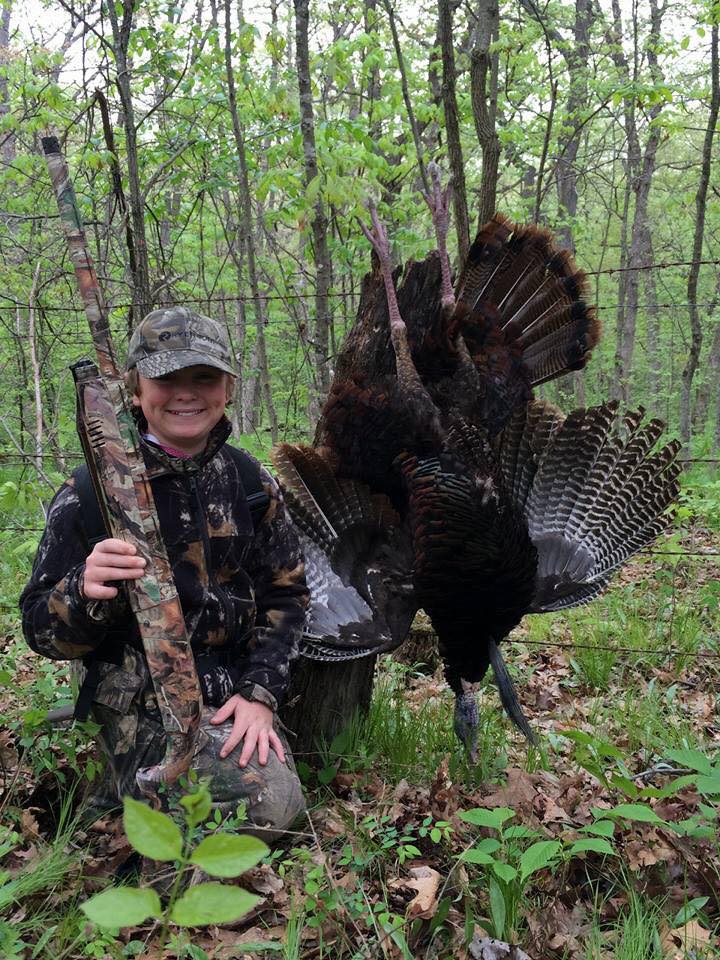 What makes Xtreme Hunts Midwest Missouri so successful is that they are passionate about hunting and the outdoors. Everything that they do they do with passion and drive to make it the best possible experience that you can have. They want each hunter that passes through to remember the hunting experience that they had and to put smiles on their faces.

Boasting some of the best whitetail deer hunting in North America, Northern Missouri has a 4-point per side antler restriction, which combined with world-class genetics shared with its Iowa neighbor, combine for a special hunting experience as well as some of the largest trophy whitetails that you will see.

Xtreme Hunts takes the proven combination of age structure and genetics to a different level with intensive land stewardship and managed hunting practices that require minimum harvest requirements. The guides are consistently scouting, planning, putting out mineral and growing protein rich food plots to help grow massive whitetails.

It does not matter if you are experienced or a novice, the guides work with you to find your hunting style and work diligently to provide a memorable hunt. Xtreme Hunts provides fully-guided archery, rifle, and muzzle loader hunts for whitetail deer throughout Missouri.

Offering a plethora of packages and options – with means, stands, and transportation provided for each hunt – you can find the right plan that fits your needs and desires best so that you can plan the hunting trip that you will remember for a lifetime.

Xtreme Hunts Midwest Missouri provides some of the best hunting in the state because of their passion and drive to give you a memorable, once-in-a-lifetime experience. That level of dedication is tough to match and that is why Xtreme hunts is one of the very best the state of Missouri has to offer for whitetail hunting.
Missouri Hunting Guides|Tombstone Creek Outfitters | Gilman City, MO
(651) 238-2697
Website | Facebook | Instagram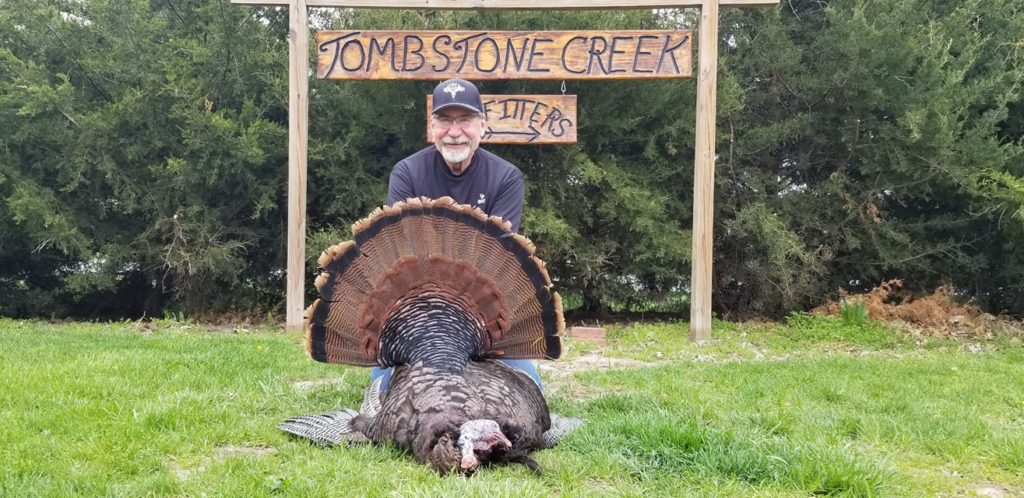 Unlike the others on this list, Tombstone Creek Outfitters is based around archery, located in Northern Missouri's Harrison County. With the goal of making sure that you have a fun, successful, and memorable hunt, they strictly provide archery/bow hunting.

Tombstone Creek has access to many areas of Missouri, hunting in Harrison, Grundy, Sullivan, and Daviess Counties. The lodging is located in Melbourne, with sleeping and eating quarters. Within 30 minutes of most of the properties, you won't have to wait long to get into your hunting experience from the lodging.

With aerial maps and directions posted in the lodge – as well as space to keep your boots, bows, hunting clothes, and more – you will develop an intimate and knowledgeable feel for the property in no time. The lodging sleeps 18 comfortably, so you can bring all of your family, friends, or create a work retreat that no one will soon forget. Because they offer a more manageable and affordable hunt, transportation and food are provided by the hunters but that won't even matter to you when you begin these amazing hunts.

Tombstone Creek shows a specialty for hunting whitetail deer with a litany of stands around the property for the best vantage points so that you can find that trophy deer far sooner. It is important to remember that archery hunting mature deer is a waiting game and that even the most successful hunters put in their time and are prepared when the moment finally arrives. Patience pays off with some of the best and biggest whitetail deer in Missouri at the end of the hunt, so that patience can be rewarded handsomely.
Missouri Hunting Guides|Northeast Missouri Outfitters | Novelty, MO
(989) 277-3502
Website | Facebook | Instagram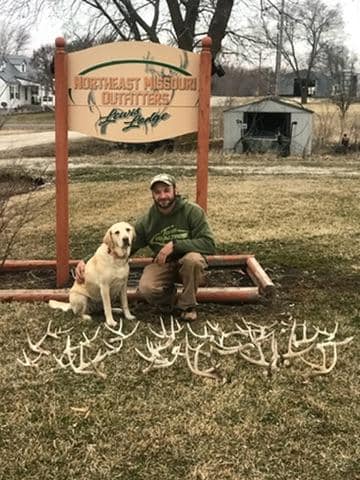 Northeast Missouri Outfitters provides some of the best lodging in the state of Missouri. They have a state-of-the-art cabin with all the modern amenities. There is cable television, Wi-Fi, comfortable beds and furniture, a full kitchen, and so much more to partake in. The lodges will have you feeling so comfortable that you will forget that you came out to enjoy the hunting experience altogether.

They specialize in hunting whitetail deer in particular, providing hunters with some of the best trophy bucks in the state. Each guided hunt is specialized to you, making it a truly unique and customized hunting experience.

Northeast Missouri Outfitters care about the experience of the hunters that come onto their property and choose them for their guided hunts. That is why they go above and beyond in an attempt to provide the most memorable hunting experience possible so that hunters from all over the state continue to come back time and again. The whitetail deer in this area of the state are magnificent and you will be sure to enjoy yourself on your next hunting expedition.
Missouri Hunting Guides|High Adventure Ranch | Cook Station, MO
(877) 858-3481
Website | Facebook | Instagram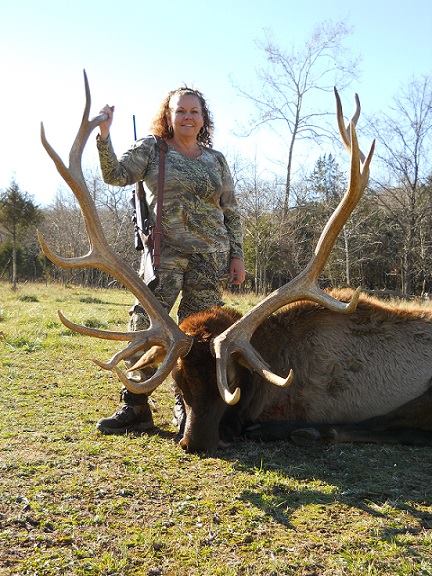 High Adventure Ranch is one of the most diverse and experienced hunting outfitters in the state of Missouri. In addition to whitetail deer hunts, they also provide elk hunts, wild boar hunts, buffalo hunts, red stag deer hunts, exotic deer hunts, antelope hunts, sheep and ram hunts, and African game hunts. Anything you could possibly dream of finding on the beautiful Missouri landscape, High Adventure will help you bag.

But hunting is not all that is offered by High Adventure Ranch. They also offer a well-stocked lake where guests are invited to relax and enjoy fishing. There are large quantities of largemouth bass, crappie, catfish, and blue gill to be caught at no additional cost. It is a catch and release lake and you will need to bring your own equipment but the fun that can be had is off the charts.

The lodging is also exceptional at High Adventure. The cabins are newly constructed and can sleep parties of 4 to 8. Each of the cabins has central air, one or more bathrooms, and kitchen quarters that include oven, refrigerator, microwave, coffee maker, pots and pans, utensils, and a large table for meal time. Bed linens and bath towels are also provided.

But best of all is the view. The scenery is breathtaking in this part of Missouri and you will be able to admire the big game animals as they approach the lake that is located just fifty yards from the cabins. You would be hard-pressed to beat this type of experience and this list of amenities.

With sightseeing, fishing, and hunting in addition to gorgeous, modern cabins, the hunting experience provided by High Adventure Ranch is unlike any other in Missouri. They will provide you with a memorable experience that you will be talking about for a long time to come.
Missouri Hunting Guides|Bustin' Beaks | Poplar Bluff, MO
(573) 718-5338
Website | Facebook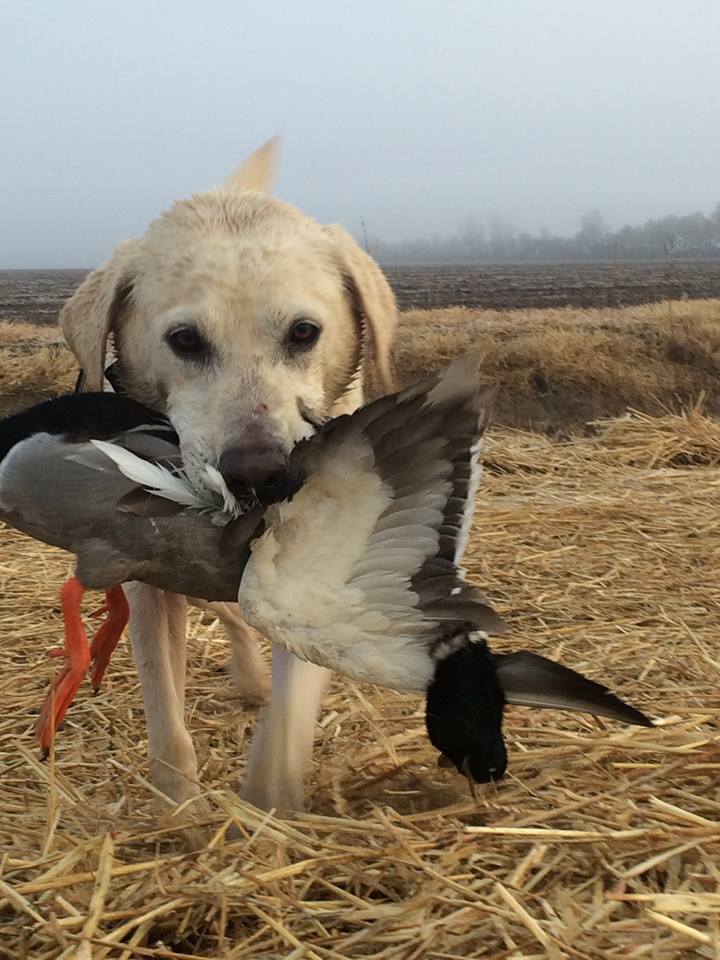 Truly a unique service on this list, Bustin' Beaks is without a doubt the best outfitter in Missouri for hunting waterfowl throughout the state. With many years of experience hunting waterfowl across the state of Missouri, Bustin' Beaks provides a customized, personal experience like few others can possibly hope to provide.

Each of the waterfowl hunts are mostly located in ground pits in flooded grain fields, although at times the final approach layout blinds are used. Hunting on the Black River, you will experience some of the finest green timber hunting that is available.

Bustin' Beaks is located in the heart of the Mississippi Flyway and provides the best spring snow goose hunting in Missouri. Just 15 miles southeast of Poplar Bluff, Missouri, they offer the aforementioned snow goose hunts as well as duck and dove hunts. The waterfowl guides let you experience waterfowl hunting that you cannot get anywhere else in Missouri.

With spacious 20-foot pits in flooded rice fields, these are some of the most proven duck hunting spots around. There are several areas around prime refuges that hold waterfowl needed to have a good duck hunt. Transportation will be provided to and from the sites. The guides will do everything in their power to provide a memorable and enjoyable experience with some of the hardest working guides in the business. Southeast Missouri has become known for some of the best duck hunting not only in the United States but in the world.

For the very best duck hunting experiences possible, Bustin' Beaks cannot be matched. Their level of dedication, experience, and knowledge of waterfowl is unmatched and you will nab some of the best looking ducks you have ever seen when hunting with their waterfowl guides.
Missouri Hunting Guides|Oak Creek Whitetail Ranch | Bland, MO
(573) 943-6644
Website | Facebook | Instagram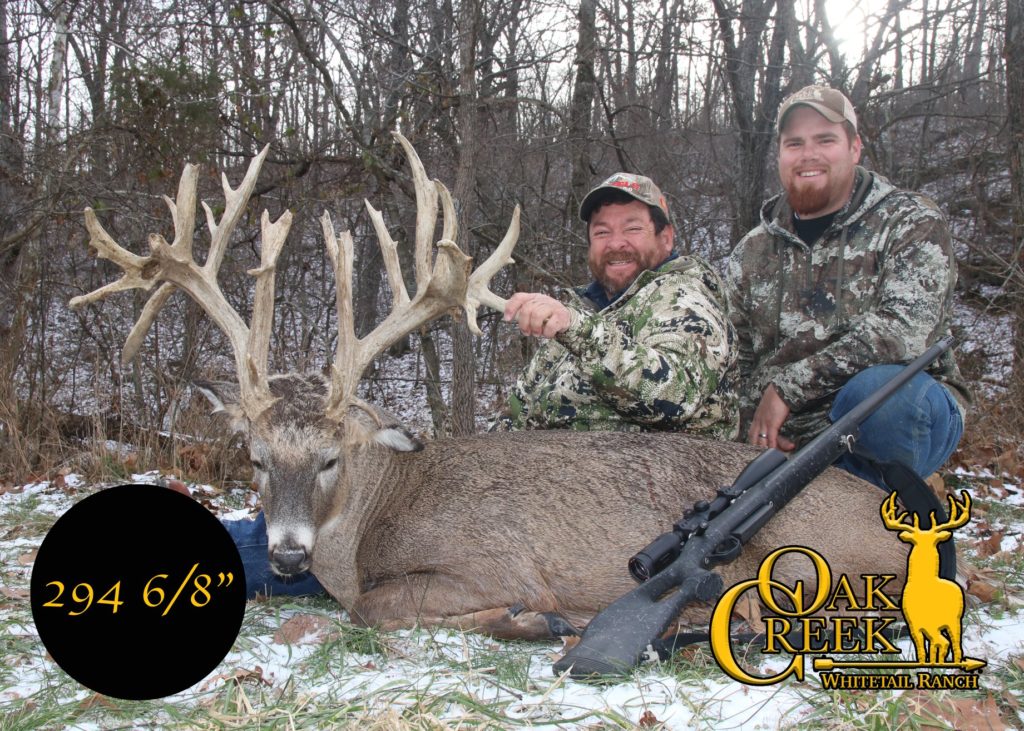 At Oak Creek Whitetail Ranch, located in the rolling hills of central Missouri, they warmly welcome any and all hunters that visit to hunt some of the most incredible trophy deer that you have ever seen. With family-style meals and friendly social gatherings throughout your stay, it is the perfect destination not only for your friends and family, but with the ability to facilitate 20 people, it makes for a great corporate function as well.

Family-owned and operated, there are 5 generations represented in conservation and hunting. The team is experienced and friendly, devoted to making your stay a memorable one. They have made hunting and guiding their life's work and will do all they can to provide you with a one-of-a-kind experience.

The amenities at Oak Creek are unlike any other. In 2018, they even added massages and a blue rock thrower to the mix. Total relaxation and tranquility are provided at Oak Creek, offering hot stone massages as well as the aforementioned relaxation amenities. There is also a chef on site to provide a wonderful lunch to keep you energized and going throughout the day.

The blue rock thrower, with a 200 clay capacity, is great for groups looking to spend the day shooting. It can be remotely operated to add a great challenge and the reload time is just two minutes. There is also a wobble feature that allows the machine to be in a different position for every throw. Test your shooting skills like never before with this state-of-the-art thrower.

The hunting is great but the amenities provided by Oak Creek truly are second to none. It can be easy to spend the entirety of your trip on the property enjoying all that is offered in lodging, massages, and shooting. Stop by when you can for a memorable and enjoyable experience.
Missouri Hunting Guides|IMB Outfitters | Macon, MO
(660) 385-1800
Website | Facebook | Instagram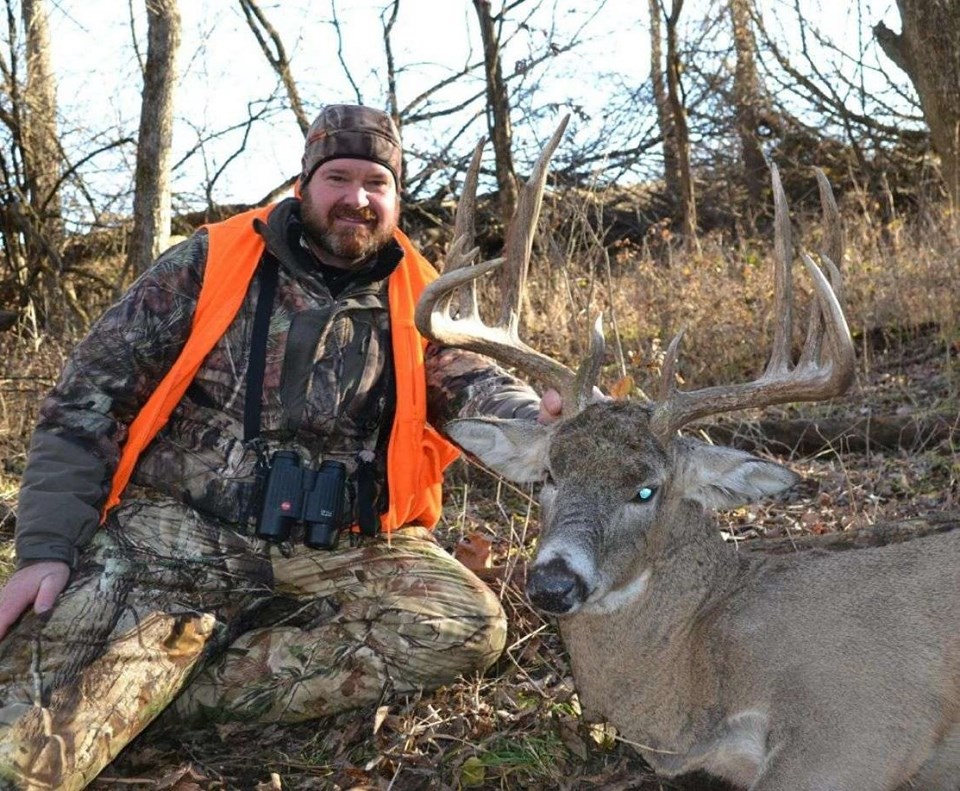 IMB is a family owned and operated business that began with a passion for the outdoors and has expanded that passion into IMB outfitters, which operates in both Missouri and Iowa. They have the knowledge and experience across the terrain to know where to find the best whitetail available and to ensure that you have an enjoyable hunting experience like no other before.

In business year-round for nearly 20 years, their dedication to the hunters who visit their location has kept them as one of the most reliable outfitters in the state. Because of the high-class lodging that they provide, they have hosted numerous events like the Outdoor Writer's Conference, Hunter Specialties Videos and Pro Staff, Roger Raglin, Tim Hooey, Brock Ray, and a number of famous sports figures. They go to IMB because they know that IMB is one of the best in the business.

Providing rifle, archery, and muzzle loader hunts for whitetail deer as well as predator hunts. It is common knowledge that these same limitations may be the chief reason for the existence of trophy bucks in this state. Simply put, when you limit hunters to shotgun or muzzleloader you limit the distances they are able to shoot. In turn by doing so, deer live longer as they are more difficult to harvest. All this equals longer life spans and larger racks. The firearms tags are applied for through a lottery process in May which IMB Outfitters will assist you with.

IMB is intent on providing the very best hunting experience that you can buy in both Missouri and Iowa. The guides at IMB are the most knowledgeable and passionate in the business and will work tirelessly to provide the kind of experience that you deserve when heading out on a hunt.
Missouri Hunting Guides|Squaw Creek Hunt Club and Guide | Craig, MO
(855) 473-2875
Website | Facebook | Instagram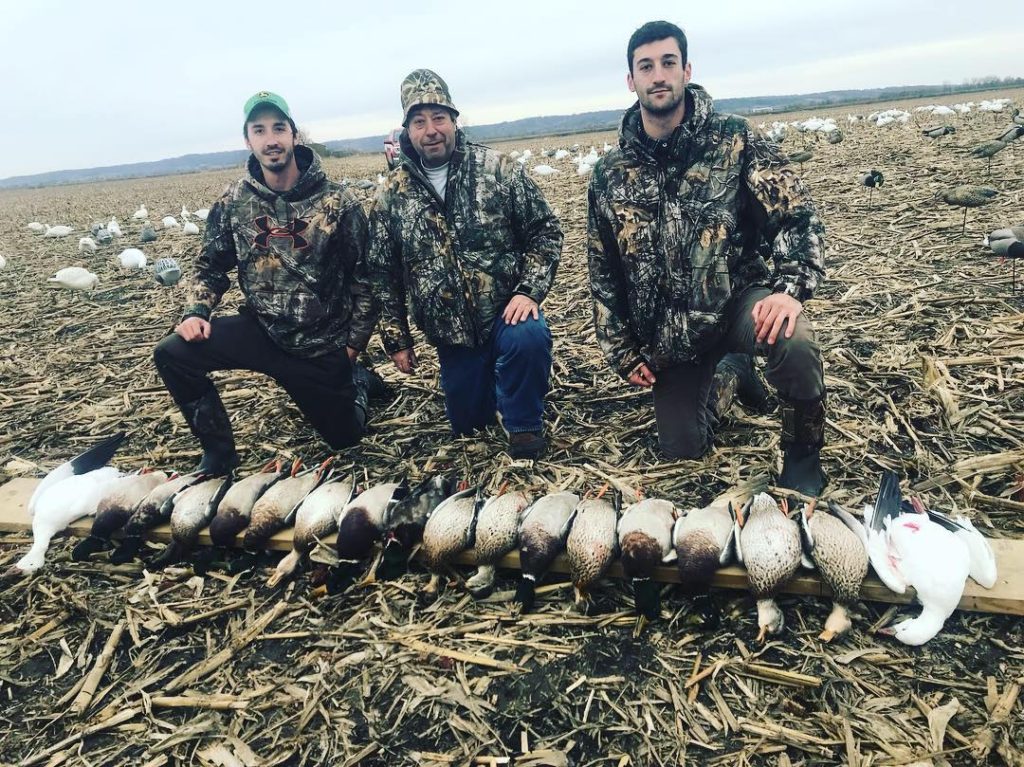 Squaw Creek Hunt Club and Guide Service provides some of the very best duck hunting in the state of Missouri. All of the locations that they hunt in come with heated pit blinds and A-frame blinds in both standing flooded cornfields and dry fields near the Squaw Creek Refuge.

Those who have hunted with Squaw Creek Hunt Club have raved about their experience. Many have captured trophy duck after trophy duck thanks to the dedication and experience of the guides that worked with them.

There are few in the state of Missouri that can provide the level of hunting that is provided by Squaw Creek. With some of the best retrieval hounds in the business, you can ensure that your trophy will return with you to camp where you can show it off to friends, families, and anyone who will listen.

The guides do an excellent job of putting you in the best position to capture these ducks, with Scott in particular earning rave reviews for waterfowl hunting. He continues to be a particularly bright spot when it comes to knowledge of locations and the best techniques to bring in trophy-class waterfowl. With that kind of dedication and experience, it is hard to have a bad time hunting waterfowl with Squaw Creek.

Even if you don't catch the waterfowl of your dreams, you can still have a memorable experience that you will be talking about for a long time to come. Squaw Creek tailors each experience to the hunter and works tirelessly to provide the best experience. Your next visit to Squaw Creek will be outstanding whether it is your first or last. The guides are dedicated to putting a smile on your face and giving you a once-in-a-lifetime experience.