Hunting in the state of Texas is a growing sport and there are so many types of trophy animals available for the hunt. Knowing how to navigate the terrain is important to the hunt and finding the right guide is just as important.

But how do you know that you have the right guide for your hunting experience? Thankfully, we are here to help you with finding the perfect guide. This is a list of the top 10 hunting guides in the state of Texas.
Real Outfitters | Fort Mckavett & Eden, TX
(210) 422-6002
Website | Facebook | Instagram
Real Outfitters is one of the premier outfitters in the state of Texas. They care more about more than trophy deer hunting, understanding that it is about the entire experience. Far more than antlers and score, they understand that the experience is about sharing time with friends and family. Real Outfitters provides a family-friendly hunt, teaches youngsters how to hunt, and even makes for a great corporate hunting trip.

With guided hunts including quail, dove, deer, hog, turkey, and exotic hunts, Real Outfitters takes the time to tailor each hunt to your specific wants so that you can have a completely unique experience. Real Outfitters manages over 30,000 low fence acres on beautiful Texas Hunting ranches and runs whitetail and exotic hunts on nearly 20,000 acres of high fence ranches in Central Texas.

Real Outfitters offers a variety of packages for guided hunts for healthy, mature deer on huge tracts of low and high fenced land. No catalogs to pick deer from; they provide a unique stalking and hunting experience that is designed to bring clients back again and again. They want to become your favorite destination so that when you want to take time out to relax and enjoy yourself, you think of Real Outfitters.

Real Outfitters have a variety of hunting methods including rifle, bow, and crossbow with a 100% opportunity rate. Their packages vary in price depending on the number of days that you desire as well as the number of people in your party.

They may also be one of the lone outfitters that offers bachelor party packages, with hunts that take place at their Fort McKavett ranch. Perfect for hunters and non-hunters of all levels, fun will be had by all in this one-of-a-kind bachelor hunting experience. With 3 days and 2 nights, this hunt includes guided service, meals and night activity (including beer pong). A truly one-of-a-kind experience.
Hammers Outfitters | Fort Mckavett & Eden, TX
(903) 944-6221
Website | Facebook | Instagram
Active in North Texas for well over 40 years, Hammers Outfitters has been establishing themselves as one of the highest quality duck hunts in the state of Texas. With the father and son team of Leroy and Lee Hammers, you get that family feel with each hunt. They have been working diligently to become the best possible deer hunters and pride themselves on knowing the lands in Texas as well as possible.

The Hammers have a deep passion for all types of hunting and fishing, especially duck hunting. They commit themselves to the outdoors and invest in the best equipment so that clients are safe, successful, and enjoy their experience each time they go out for a hunt. They offer a fantastic group of guides, dogs, boats, decoys, and gear to make the hunt a unique, one-of-a-kind experience that will leave you with lasting memories of the wonderful hunt.

Hammers Outfitters is also a great outfitter for hunting dove with over 20,000 acres of corn, milo, wheat, winter wheat, and cotton fields as well as numerous ponds, lakes, and river beds throughout the acreage. Their central Texas property consists of 2,200 acres of milo and sunflower fields.

With a large population of local doves, including Mourning Dove, White-Winged Dove, and White-Tipped Dove, there are plenty of types of dove to provide a fantastic hunting experience. These vastly experienced guides will provide you with a great hunt that yourself and family will enjoy.
B&B Outfitters | West Texas
(800) 460-1843
Website | Facebook | Instagram
With West Texas Whitetail ranches located in Pecos and Terrell Counties – mid-way between San Antonio and El Paso – and nestled at the foothills of the Glass Mountains, B&B Outfitters has approximately 100,000 acres of hunting land, boasting a tremendous population of whitetail deer.

Most everywhere in West Texas, the free-ranging/low fenced whitetail will average a score between 120 and 140, though there are some larger ones out there. They have been providing high success rates since 1986 by managing their deer. They do everything they can to provide the big-game whitetail deer that you will be bragging about to friends and family for a very long time.

Unlike most outfitters today, B&B Outfitters provides a selection in their lodging accommodations. They provide lodges that are modern with all of the necessary living amenities but also have ranch houses that date all the way back to the 1800's. This allows you to take your stay in the comfort that you prefer, living among the wilderness while hunting during the days. This provides a truly unique experience unlike any other.

They also offer guided turkey hunts on their ranches, covering 25,000-30,000 acres that offer some of the finest turkey hunting in Texas. Their tree ranches are located in several different areas of Texas from Rocksprings, San Angelo, and Sheffield. The terrain is hilly, features several creeks, thick bush, and cacti. This makes for superb hunting and beautiful scenery that is almost worth the price of the stay on its own.

With the turkey hunts, there are options to sit in a stand, back up in the brush or spot and stalk. If you are looking to start a slam, complete one or simply want to enjoy the sport, B&B Outfitters will provide the perfect hunting experience. They typically experience a 100% success rate on these hunts, offering promising results for all hunters from beginner to expert.
Mojo Guide Service | Port Aransas, TX
(361) 866-5411
Website | Facebook
Founded by Captain JC Algueseva, Mojo Guide Service offers professional coastal fishing guide services in the East Matagorda, Port Aransas, Mustang Island, Corpus Christi, Baffin Bay, and Port Mansfield areas. JC has been hunting and fishing for years, growing up hunting along the Texas terrain and fishing in the Coastal Bend. For the last 12 years, JC has been working diligently to make Mojo Guide Service one of the best available in the state of Texas.

Regardless of whether you want to wade fish, fish from the boat, drift fish, use bate or artificial lures, or fish the surf, Mojo Guide Service can accommodate your fishing needs. Specializing in the best techniques to catch trophy redfish and trout year-round, Mojo Guide Service will help you to haul in that memorable fish that will lead to stories for many years to come. Best of all, JC provides an experience and passion for the outdoors that suits all ages and experience levels.

Mojo Guide Service also offers duck hunting in some of the most pristine marsh and back lakes in south Texas in a 25 foot custom built GTO airboat. The blinds provided are comfortable for small groups but can also accommodate large corporate events as well to make for the perfect outing.

Regardless of the services that you require and the type of hunting or fishing that you are looking to partake in, Mojo Guide Service is dedicated to providing one of the most memorable experiences that you can hope to enjoy. Their dedication to service and outdoor enjoyment is second to none.
Blackland Outfitters | Mckinney, TX
(903) 449-2773
Facebook | Instagram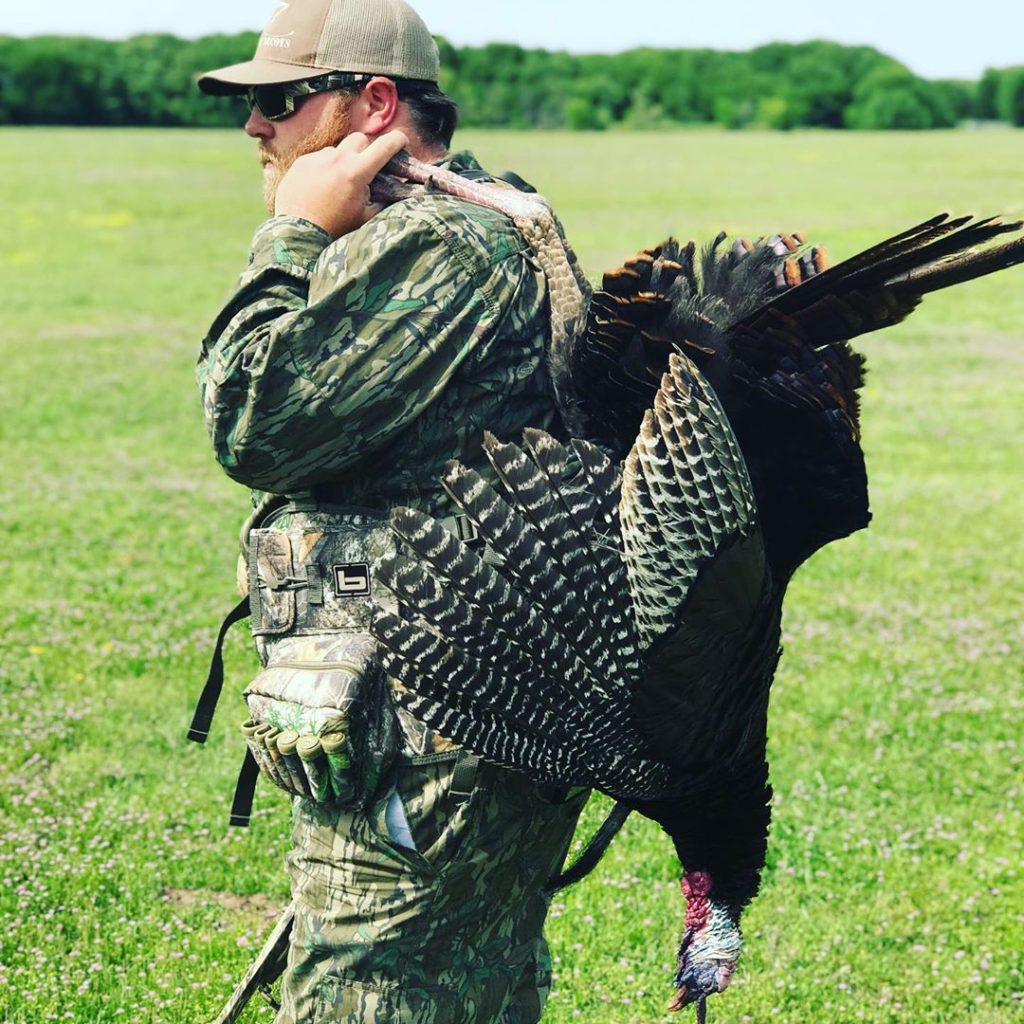 Independently owned and operated in north east Texas 10 miles southeast of the Red River in Fannin County, Blackland Outfitters specializes in waterfowl hunting. But that doesn't mean that they are a one trick pony. They offer a wide variety of hunting services that range from hog, dove, turkey, and varmit to predator hunts. And also available upon request are spring conservation snow goose hunts.

Blackland Outfitters hunts across a wide range of properties covering several counties in North Texas, East Texas, Northeast Texas, South Texas, and even southern Oklahoma. The terrain varies from sloughs to winter wheat fields, corn fields to flooded timber areas, large and small pools to creeks. These areas are located in the heart of the central flyaway, leading to large numbers of waterfowl during migration both ways.

For those excited about hunting waterfowl, Blackland Outfitters keeps well-maintained property year round that features a mixture of Japanese, brown top millet's proso, buckwheat, and grain sorghum for migrating winter waterfowl. Regardless of your hunt, you can be confident that you will find the waterfowl that you are looking for and that our hunters will provide some of the best waterfowl hunting available.

Blackland Outfitters understands that hunters come not only for the trophy catches but for the thrill of the hunt. They come to make memories and share camaraderie with fellow hunters, family, and friends who enjoy hunting and the beautiful scenery that the great outdoors provides. They understand that every hunter who comes to them deserves the best possible hunt and that the fees they pay should go towards an exceptional hunting experience that they will remember for a long time.
Three Curl | Waxahachie, TX
(214) 455-0940
Website | Facebook | Instagram
Three Curl is one of the premier waterfowl hunting services in Texas owning land throughout the south part of the Dallas-Fort Worth metroplex. Three Curl offers rates and pricing that is extremely competitive compared to others in Texas and aim to provide an experience that is better than the rest.

With hunts for duck, turkey, dove, quail, hog, and a litany of others, you can find the trophy hunts that you have been dreaming of and cross several items off of your bucket list in one hunting weekend. Three Curl even offers half price for youth hunters because they understand the joy and memories that come with a unique, action-packed hunting experience and the effect that the great outdoors can have on a person.

Best of all, Three Curl is built to accommodate parties of all sizes. Whether you are on a hunt with friends, family, setting up a bachelor party or hosting a corporate experience, Three Curl can fit everyone in their lodging and accommodate with experienced waterfowl guides that know the Texas terrain like few others.

Three Curl also has a comprehensive array of products available in their store to improve your hunt or to commemorate your experience with them. They offer apparel that is both stylish and provides great memories as well as blinds and feeders to improve your waterfowl hunting. Three Curl is a one-stop-shop for all of your hunting needs and that's before you work with their wide array of experienced, polite, and dedicated guides.

Three Curl offers a wide array of waterfowl hunting with guides who understand the value of being in the great outdoors and understand what it takes to make a hunt memorable and enjoyable. Bring your friends, family or coworkers out to Three Curls scenic ranches and experience the best waterfowl hunting in the state of Texas.
First Shot Outfitters | Coleman, TX
(325) 280-3676
Website | Facebook | Instagram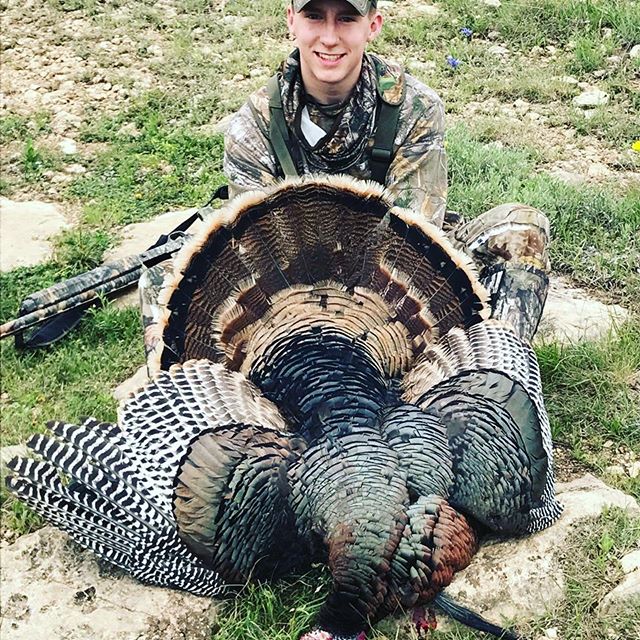 Owned and operated by the husband and wife team of Mike and Monica Wyatt, First Shot Outfitters is hands on and delivers a personal feel to any hunting expedition. With a passion for the outdoors and hunting in general, these two have been providing guided hunting adventures since 1999.

First Shot has access to large prime and expertly managed Texas hunting ranches with terrain consisting of native pasture land, gentle rolling grassy plains, mesquite flats, prickly pear patches, and 72 freshwater lakes. That adds up to over 600,000 acres that constantly produce a wonderful array of wildlife. The land consists of no high fences to make for a fully wild, outfitted hunting adventure that is made for free roaming.

Those aforementioned 600,000 acres of land span across Coleman County, Callahan County, Taylor County, Mitchell County, McMullen County, Sterling County, Irion County, Tom Green County, Crockett County, Concho County, Schleicher County, Kimble County, Collingsworth County, Runnels County, Cottle County, and Brown County. That is a huge array of land accessible to First Shot, providing for a truly expansive hunting opportunity.

First shot provides guided hunts for duck, quail, dove, hog, deer, and so much more. Texas is particularly known for its trophy whitetail deer, offering hunters some of the best opportunities to harvest a trophy buck in the nation. First Shot offers 100% free roaming as well as whitetail buck hunts, cull buck hunts, and whitetail doe hunts.

They offer two types of hunting: spot-and-stalk as well as stand hunting. The former allows you to pursue your trophy buck on foot, traversing the terrain in hopes of spotting and nabbing that monster whitetail. The latter offers great deer blinds for you to spot your whitetail from afar and work to bag them before heading back down to the ground. Regardless of your preference, First Shot can provide an outstanding experience.
Texas Hunting Guides|Pope Brothers Outfitters | Junction, TX
(956) 285-9938
Website | Facebook | Instagram
Pope Brothers Outfitters is exactly as it sounds: a family-owned and operated hunting guide service run by the Pope brothers, Clay and Marcus. The two have been passionate about hunting and fishing their entire lives and have parlayed that passion into a successful outfitting service.

In addition to guided hunts, Pope Brothers also provides guided fishing as well as taxidermy. They have added a number of guides to their staff and launched A2Z Taxidermy in 2011 to accommodate the need for hunters to commemorate their special hunts.

Pope Brothers has experience hunting a wide array of trophy animals throughout the state such as bison, mouflon, oryx, blackbuck, goat, Chinese water deer, elk, fallow, gazelle, and so much more. These two brothers have been able to lead hunts throughout the state that have produced some of the finest trophy animals available.

There are a number of packages available depending upon the animal that you are looking to bag, but there are common amenities that are included in each package. This includes lodging on or near the ranch where you will be hunting, three meals per day (breakfast, lunch, and dinner), shuttle service to and from the airport, all transportation during the hunting experience, skinning/caping/quartering of all the game that you harvest, and delivery of all game to a processor or taxidermist. Also, each hunt is a one-on-one guide service where your guide will work closely and diligently with you, tailoring their guiding to fit your needs and goals.

The goal of Pope Brothers is to provide a one-of-a-kind hunting experience and with their level of passion and dedication, they have been providing outstanding hunting services for years.
Texas Hunting Guides|SkyHunter Outfitters | Commerce, TX
903-707-1501
Website | Facebook | Instagram
SkyHunter is unique in that they provide aerial hunting experiences from their helicopter. Manned by a former United States Army Calvary Scout, this is a truly unique hunting experience unlike any other. Their service not only provides a unique hunting experience of a lifetime but actually does a service to landowners throughout the state by saving them from as much damage and crop loss each year as possible.

SkyHunter has harvested excellent relationships with landowners and farmers throughout Texas while providing an excellent hunting experience through world class equipment and local expertise in locating the areas that are the most densely populated. They will take you to where the action is and help you track down that trophy hog that you have been looking for.

Additionally, hunting by helicopter provides a number of advantages. From the air, you can see more of the land in a short interval, providing excellent views of the terrain. Not only that, it allows for more coverage of the land that would normally take several days to achieve on foot or by horseback. With the help of your seasoned guide, you can capture a feral hog that you will be proud to display in your home or office.

SkyHunt maintains high standards and have provided memorable, enjoyable experiences to the many hunters who have stayed and hunted with them. They provide quality hospitality and a unique hunting service that no one else in the state of Texas can match. You can see the Texas landscape like never before, avoid the challenging and taxing physical aspects of the hunt, and enjoy a helicopter ride all at the same time when using SkyHunters Outfitters. They will provide a uniquely fun time while enjoying the thrills of hunting for an experience that can't be beat.
Texas Hunting Guides|Central Flyway Outfitters | Winnie, TX
(832) 627-1827
Website | Facebook | Instagram
Central Flyway is family owned and operated, located along the Texas Gulf Coast. Will, Chet, and Ryan Beaty have been sharing their passion and drive for hunting in the state of Texas for years; Will has over 25 years of waterfowl guiding experience alone and founded/owns Central Flyway Outfitters. He is also Hunt Master certified by the Texas Parks & Wildlife Department and has been named Professional Guide of the Year by Ducks Unlimited.

Waterfowl is what they are familiar with and they will take you on some of the best waterfowl hunts available in Texas. Additionally, they offer hog, deer, turkey, and alligator hunts as well, so you can partake in a wide array of hunting experiences with Central Flyway that will bring you back again and again.

With over 9,000 acres of hunting land in the famed "Golden Triangle", including Lasalle County in south Texas brush country and the hill country of Mason County, Central Flyway provides an excellent deer hunting experiences for both rifle and bow hunters with packages to fit every type of hunting experience you can imagine.

There is also an annual platinum alligator hunt that they run yearly. Each platinum alligator hunt comes with a night of accommodations at Central Flyway Outfitters, a fully guided alligator hunt, full-service processing and training, a custom alligator belt, and custom alligator boots. You get to avoid the hassle of baiting, processing, and tanning, instead enjoying the thrill of hunting one of nature's predators.

Central Flyway has prided itself on a family feel thanks to the tight-knit, family-owned business that they run. They provide personalized hunting experiences that are tailored to your wants and needs as a hunter and they will work diligently with you to provide the hunting experience that you will not soon forget.