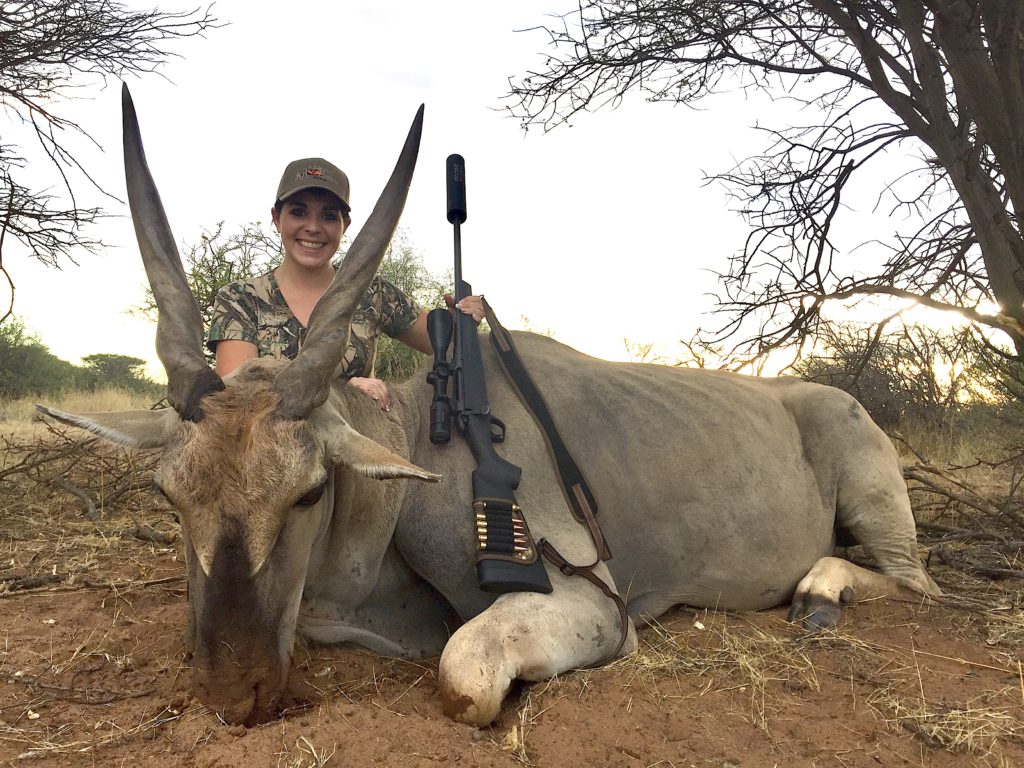 Scanning For The Top 10 Arizona Hunting Guides To Add on your Bucketlist?
Arizona has more than just huge deserts and temperate climates. Arizona also has some of the finest hunting guides that the country has to offer with a unique group of trophy animals that aren't available anywhere else in the country.
One might not think of the desert climate that Arizona brings to the table when thinking of premium hunting, but this is one of the best terrains in the country that also features beautiful mountains and hilly countryside.
Finding the right guide to take you through Arizona is key to the success of your next hunt and thankfully, there are more than a few good ones. These are the 10 best Arizona hunting guides.
Arizona Hunting Guides | Arizona High Country Outfitters
(928) 713.3264
Website | Facebook
Arizona High Country Outfitters has earned the reputation as one of the top big bull elk hunting outfitters in all of Arizona. Though they specialize in big bulls, it isn't the only thing that Arizona High Country Outfitters has success hunting. There are also big mule deer, antelope, black bear, turkey, mountain lion, javalina, and a wide variety of predators and varmints like bobcats and coyotes.
Arizona High Country Outfitters sets itself apart from the rest by providing a dedicated group of guides with over 60 years of combined experience. These guides take all the proper steps to give each hunter the unique hunting experience that they deserve and to set the best opportunities in hunting that money can buy.
The camps offered by Arizona High Country make for a great place to relax when the hunting day is done and these camps are some of the best in the state. Home cooked food is provided every day and the camp cooks will leave you raving about the quality of the food provided in the camps.
Arizona High Country Outfitters provides some of the most unique, customized, and highest quality hunts that are available throughout the state of Arizona. The guides that are on staff know the things that make for a great hunt and do all that they can to provide the excellent hunt that the hunters who visit Arizona High Country expect.
Book your hunting trip today and create memories that will last a lifetime while bagging the trophy animal that you have always been dreaming of. These trips will have you telling all of your family and friends about your experience.
Predator Exclusives offers guided predator hunts in Arizona (near Nevada), which offers some of the most diverse predator hunting areas in the world. Whether you are wanting to learn from top predator hunting guides or you just want to experience predators coming to the call, Predator Exclusives will help you achieve success on your guided predator hunting trip.
Predator Exclusives picks hunters up from the motel/hotel a couple hours before daylight. They will get fuel & stop at a local convenience store before the morning hunt. It is suggested that hunters grab any last minute items at this time or go to a local grocery store the night before the hunt begins, hunters provide their own food on our hunts.
Most of the time, you will be in the field all day, unless the hunter(s) need a break or the weather conditions are inclement. Typically, you are eating sack lunches in the middle of now where, but occasionally you are in an area where a rural restaurant might be an option.
They will bring the hunters back to the motel/hotel after dark & they are on their own for dinner. You wake up do it all over again, if it's a multi-day guided predator hunt. They do not currently offer night hunts, everything is called in during daylight hours.
4×4 vehicles are a must where predator hunting and that is part of what they provide to you as a guided hunter. The hunt is conducted out of trucks or 4runners, because they are just the BEST vehicle for this type of hunting. Hunters can expect to travel on a wide variety of off highway roads and sometimes on extreme 4×4 trails with their guides. It's more than just a predator hunt, it's truly an adventure.
Border to Border Outfitters is just that: providing hunting Minnesota Grouse in October as well as prowling the South Dakota prairies looking for huns, wild roosters, sharp-tails, and prairie chickens. Come December, the travel moves south to the border fence that separates Arizona from Mexico. Near Santa Rita, you will find scaled, gambel's, and mearns quail. It is truly a border to border hunting service and will provide countless opportunities to find the trophy hunt that you have always desired.
The lodging is fully comprehensive and includes stays in Arizona, South Dakota, and Minnesota. Each of the cabins provides some of the most wonderful and scenic views possible just outside of your window. The Last Stand Guest Ranch has a huge pool that is 12 feet deep and even comes with an enclosed hot tub to provide the ultimate relaxation.
The kitchens at Last Stand Guest Ranch are fully stocked and stunning with fresh vegetables and chicken always available. Each of the cabins comes with a beautiful, spacious living area and a series of big bedrooms that come fully furnished to make for a completely relaxing experience before or after a long day of hunting.
Border to Border Outfitters provide a comprehensive, expansive hunting experience that will take you across the terrains of Arizona, Minnesota, and South Dakota. The guides from Border to Border take pride in providing the kind of hunting experience that hunters around the country dream of.
Arizona Hunting Guides|Crawford Guide Service | Tucson, AZ
(520) 907-0793
Website | Facebook
Big game hunting in Arizona is the specialty of Crawford Guide Service, with big trophy animals like elk, coues deer, mule deer, turkey, and javalina. Crawford has been guiding big game hunts all across the state for over 20 years, providing the specialized, quality hunts that bring hunters back year in and year out.
Their Elk hunting guides have a combined 40 years of guided elk hunt experience. Crawford Guide Service prefer to hunt elk in units 1, 3A/3C, and 27 on the Apache Sitgreaves National Forest. These quided Elk hunts consist of calling, spot-and-stalk, ground blind, and tree stand hunting. Hunting elk in Arizona can be physically demanding and it is encouraged you to start an exercise routine so you can have a more enjoyable Elk hunt.
Elk is the largest big game animal you can hunt in Arizona and a species of the deer family. On average elk are 2 to 3 times larger than mule deer. They are tan and brown in color with a red tint and have large white patches on their rumps. Male elk are bulls and female elk are cows. A male elk on average weighs 700 pounds, is 4.5 feet tall at the shoulder and maybe 8 feet long from the tip of the nose to the tail. A female elk on average weighs 400 pounds, is 4 feet tall at the shoulder and 6 feet from nose to the tail. Hunting elk is thrilling in a number of different ways including going up against an animal that is taller than you while on 4 legs and weighs 3 times as much as times as the average person.
Hunt a prime elk, capturing that trophy you've been dreaming of, with the help of Crawford Guide Service and create memories that will last a lifetime.
Dave Brown Outfitters provides a unique hunting experience in that it is not just limited to Arizona. They have guided quail hunts throughout the state as well as a dove hunting experience that starts in November and runs into February. Arizona is home to gambels, mearns, and scaled quail – when possible, they will target all three species during the course of your guided hunt.
Dave Brown Outfitter's Prides itself on the owning the largest commercial Dog String in The State. Their well-trained English Pointers, Brittanys and Labrador Retrievers are raised and trained in the harsh Desert Environment, they are very familiar with the ways of the wily and wild Arizona Mearns, Gambels and Scaled Quail.
These Arizona Quail Hunting Guides are all Arizona Residents and either former or active Border Patrol Agents or in the case of Dave Brown a Veteran Canadian Army Paratrooper. You know you will your guides will show up, care for your safety, have a vast knowledge of the area and have some exciting stories to tell. The guides spend a great deal of time training dogs, scouting and Quail Hunting throughout Southern Arizona, ensuring they are on top of all things related to Arizona Quail Hunting and what areas or habitats have birds. This is important for hunters looking to book a guided Arizona Quail Hunt as more often than not Arizona Quail hatches can be "spotty" as the hatches are dependent on Summer or Winter rains.
In addition, Dave Brown Outfitters provides world-class fly fishing in Montana, Alberta, and British Columbia as they are incredibly fertile grounds for huge catches throughout the day. Anything that you want to accomplish, Dave Brown Outfitters can pair you with a guide that will give you the hunting experience that you have always dreamed of.
Nichols Guiding Service is a full-time, year-round outfitting and guiding service in the state of Arizona. It is a family owned and operated. They are fully licensed, insured and permitted to guide on the 1.6 million acre Fort Apache Indian Reservation and the U S Forest Service land. They frequently conduct our camps from private ranches throughout the state.
Hunters are very fortunate to have a crew of guides that are highly qualified and are dedicated to giving each and every hunter the best chance of a successful hunt. All of the guides are family and friends who are devoted in helping everyone in camp be successful and ensuring that the hunt is enjoyable and memorable.
Nichols Guiding Service believes that there are many ways to make a hunt successful. One of the most important things is scouting. Prior to each and every hunt, they will have sometimes up to several weeks involved into scouting. When you are dealing with different times of the season, is it very important to know the locations of the areas that are away from pressure and the areas that are unfamiliar to most hunters. Depending on the game being hunted, determines the area and type of scouting which is needed.
Nichols Guiding Service provides a litany of other hunts as well. You can choose to hunt bear, lion, elk, coues deer, and various other trophy animals that will take you across the wonderful Arizona terrain with guides that will go above and beyond to give you the best overall experience.
Book your hunt with Nichols Guiding Service today to ensure that you can get the hunt of a lifetime and bring back a trophy animal that will leave your friends and family in awe and you with the story of a lifetime.
The goal of LunaRita Outfitters is to offer a unique, enjoyable, and safe experience hunting in southern Arizona and as of 2016, Utah. They spend a lot of time scouting in different areas and terrain to provide the best opportunities for our clients. In southern Arizona, they offer whole day Gambel, Scaled, or Mearns quail hunts. They also offer morning or evening dove hunts as an "add-on" or a standalone dove hunt. LunaRita Outfitters recently received our outfitting license in Utah and now offer blue and rufed grouse hunts in the fall.
The primary focus is upland game. They also offer guide services for Javelina. They will guide deer (Muley or Coues), but also focus on the birds for now. They will accommodate guide service and can accommodate full camp outfitting. The importance of your safety and enjoyment of the hunt, is second only to the safety of their dogs.
The lodging provided at Xandadu Ranch are outstanding. The rooms provide king size beds, full kitchens and comfortable, quaint sitting rooms for you to relax after a long day on the hunt. A full-sized kitchen is available for your use, though hunters do have to provide their own food and beverages.
It is encouraged that you bring your own dogs because they understand that the experience of hunting with your own dog can be far different from hunting with someone else's. Make sure to pack the proper equipment as well.
Ultimately, LunaRita Outfitters provide a wonderful experience and amenities that will leave you feeling as though you are relaxing at home before heading out for a day of unique hunting. Book your trip today and get in the experience that you've been dreaming of.
The Arizona Trophy Elk, Antelope, Mule and Coues Deer Specialists were established in 1987. BCO has been fortunate to be able to assist big game Trophy Hunters in Arizona and Sonora Mexico in taking some of the largest Trophy Elk, Antelope, Mule Deer and Coues Deer in the Southwest. Specializing in Arizona Over The Counter Archery Mule Deer Hunts, Trophy Antelope Hunts on Private Land, as well as Trophy Elk Hunts in Northern AZ Units 1,3A,3C, 7, 8, 9, 10, 23,27 and the Limited Opportunity Hunts in units 17,18,19, and 20 in AZ.
They also also have over 100,000 acres of Private Land Access that is exclusive to Big Chino Outfitters and their clients, in which allows the proper management for older class animals and limited hunt pressure. They also offer incredible lodging on site with Wi-FI, Private Bedrooms, Showers, Satellite TV, Cell Service all on the private ranch with an outstanding Chef cooking and incredible Southwest Cuisine.
Big Chino Outfitters are a family owned and operated outfit that is committed to providing not only the highest quality hunts, but also ensuring that they maintain a close, friendly atmosphere with small-sized camps and with a limited number of hunters. This ensures that everybody that hunts with Big Chino Outfitters will get the best opportunity at harvesting the highest quality animal in the area you hunt.
Depending on your tag and specific unit location, clients can expect to be in one of our remote drywall tent/RV camps. Complete with electricity, wood-burning stoves, showers, toilets, comfortable beds, first-class home-cooked meals, campfires, and good company.
Big Chino Outfitters provides excellent hunting opportunities and great amenities that will have you returning year after year to get in the most fun hunting experience that you will enjoy.
Arizona Hunting Guides | Vail, AZ
(520) 237-2705
Website | Facebook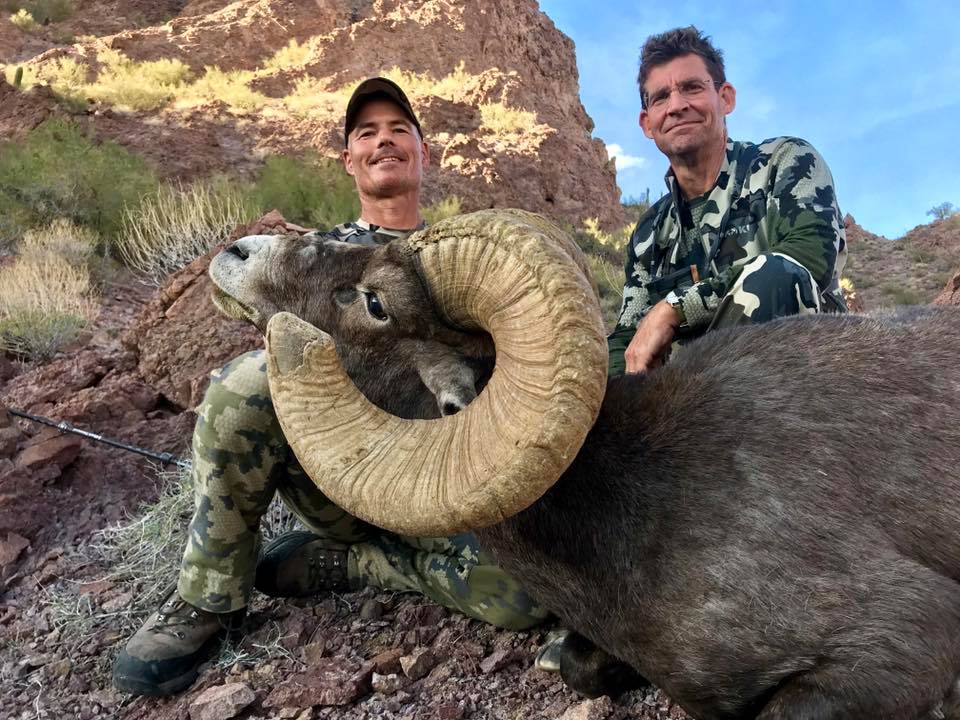 Arizona Guided Hunts is a licensed and insured hunting outfit that has been operating in Arizona since 1997. The outfitter is permitted to operate on certain USDA Forest Service Lands. Other incidental hunting areas may include Private, Wildlife Refuges, BLM and State Trust Lands on a case by case basis and depending upon where the hunter is drawn.
Arizona offers a wide variety of game animals to hunt. Arizona Guided Hunts offers various hunting packages for many of these animals including Coues Whitetail Deer, Desert Mule Deer, Javelina, Elk, Desert Bighorn Sheep, Black Bear, Antelope, Merriam's, and Gould's Turkey. Hunts can be either archery, rifle, handgun, crossbow, or muzzleloader, depending upon which season or area drawn.
Arizona Guided Hunts use a Southwestern Style outfitter tent camp which is often located many miles from civilization. Sleeping quarters for big game hunts are typically in deluxe outfitter tents unless noted otherwise. A trailer often serves as the kitchen/mess hall where hunters gather to eat. If you are looking for a hunt with fancy lodges, this is NOT the hunt for you. Tent camps are used because the hunts venture into remote areas. The deluxe tents consist of either large outfitter Kodiak canvas or Alaknak tents. You will truly be roughing it when you are out on these multi-day hunts.
If you are successful, your game animal will be skinned and caped for the taxidermist and the game meat will be quartered for your transport. If flying, you can transport your trophy cape and horns in a cooler and check it in as extra baggage (except for large elk antlers).
Arizona Guided Hunts believes in the hunt itself and not all of the fancy amenities that some of the other outfitters provide too much of a focus on. You will get the authentic, one-of-a-kind hunt that you have been dreaming of when using Arizona Guided Hunts.
Arizona Hunting Guides|Raging Point Outfitters | Payson, AZ
(928) 978-4943
Website | Facebook | Instagram
Owned and operated by Anthony, Raging Point Outfitters aims to brings Anthony's passion for the outdoors and big game hunting to every hunter who comes to use the service. Anthony knows and appreciates the big game hunting experience and all that it entails and hopes to help convey that to the hunters coming through Arizona.
The goal is to put the client on to quality animals and for the hunter to experience things that they will not soon forget. The best parts of the hunt are rarely about catching the animal; it is about the experience of being outside and the thrill of the hunt itself.
Raging Point Outfitters provides some of the finest hunts for predators, elk, coues deer, mule deer, antelope, Javelina, black bear, and mountain lions in the state of Arizona. The rocky mountain elk hunts are featured in the heart of Arizona. Hunters need to be prepared to endure all possible weather conditions. From cold morning temperatures of 15° degrees to mid-day temperatures of 90° degrees. It is important that clients be in good physical walking condition to endure the Arizona terrain and to gain that edge to connect with your trophy bull.
There are few outfitters that bring the passion and drive that Raging Point Outfitters brings to the table. They will go above and beyond to provide the type of hunting experience that will leave you with the story of a lifetime and memories that will last just as long. Book your hunting trip today and get in the best big game hunt that you have ever had.