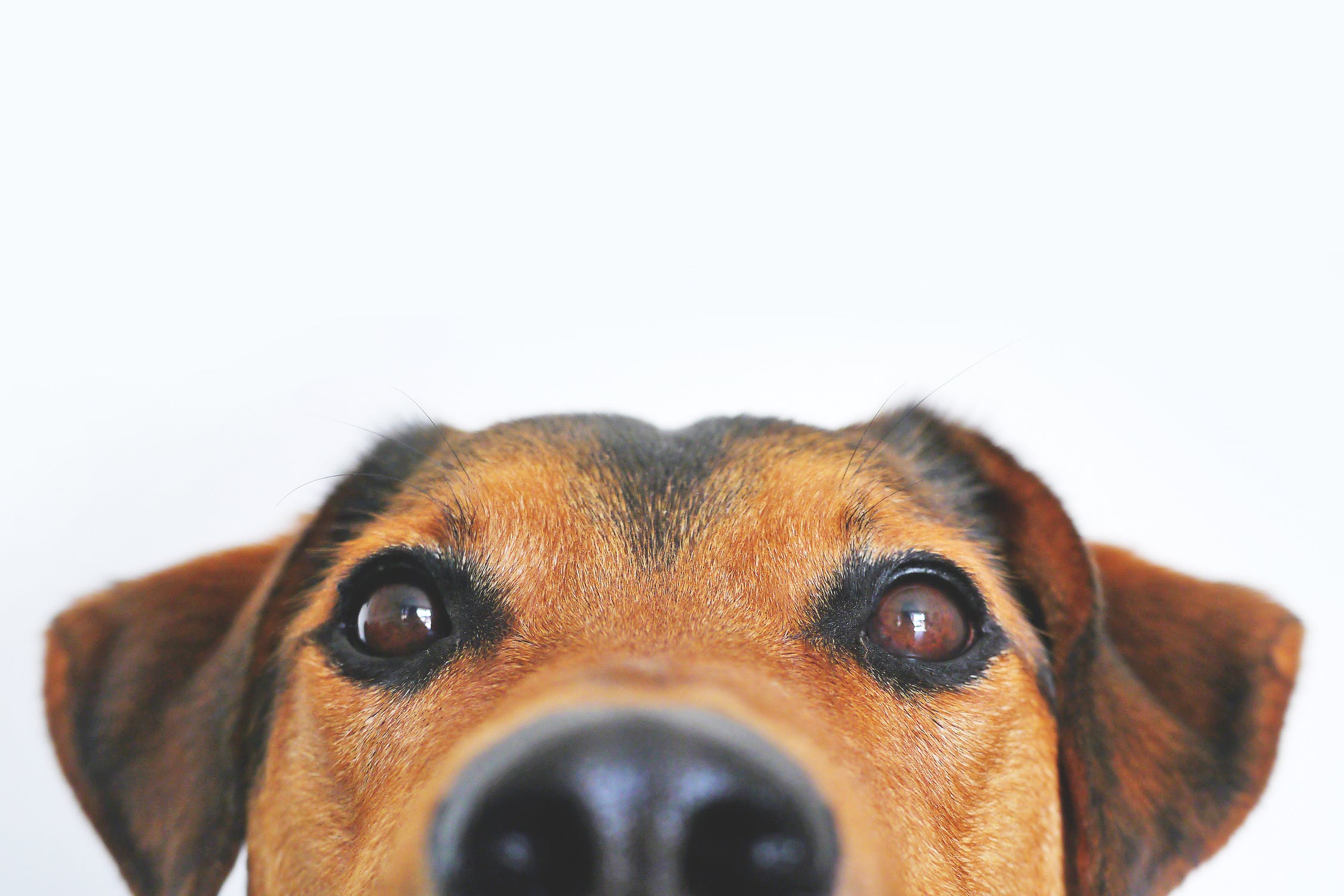 Understanding the top ten hunting dog breeds can help you to find the perfect four-legged companion for your next hunting trip. No other animal has made its way into our hearts and homes like our beloved dogs. Any dog owner will tell you that these furry companions quickly become a vocal part of your family.
Dogs have emotions and can communicate their wishes with great accuracy to an in-tuned owner. This wasn't always the case and it took thousands of years of domestication for our species to become so intertwined. Depending on what you are looking for from your dog, you should select the breed of your animal very carefully.
A hunting dog must possess certain attributes to make them effective while in the wild and a well-trained hunting dog can prove to be the most effective tool in your hunting catalog. Quality hunting dogs can be used to track and retrieve prey. Their super-sensitive nose can help guide you to your next trophy. Giving you the edge that technological hunting tools (trail cameras or predator calls) sometimes lack.
Breeders have spent the last 300 years really breeding these dogs to fit exact hunting scenarios. You should consider your hunting scenario to ensure you get a breed that is well-suited to handle the task. As you will soon see, there are specific breeds for hunting waterfowl, deer, foxes, and other different types of games. While some of the breeds listed below can handle all of these tasks, many are only intended for specific hunting styles. Just make sure that you have a pet tracker for your hunting companion, if they lose their nose to the wind, you might struggle to find them again. Below are the top ten hunting dog breeds known for their stamina and hunting capabilities.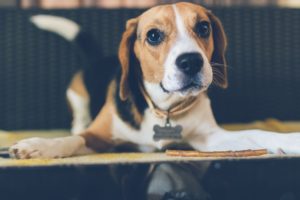 Beagle
Beagles are excellent hunting dogs that possess the ability to track their prey over long distances. Beagles are known for their full nostrils and their extreme determination. These dogs have an amazing amount of energy that helps them to stay alert, while on the hunt. If you are looking for a loyal hunting companion, a Beagle may be the right breed for you. They also live for a long time and a beagle called Butch was once the oldest dog in the world, living 28 years so you will have lots of years to spend with your dog!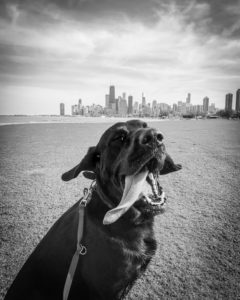 Bloodhound
When you think of tracking dogs, the bloodhound is the first breed that comes to mind. These amazing stalkers have the ability to pick up trails days after they went cold and this is why you are likely to see these dogs used in law enforcement agencies when tracking suspects or missing people. Bloodhounds can track prey for miles so you better pack your hunting pack accordingly.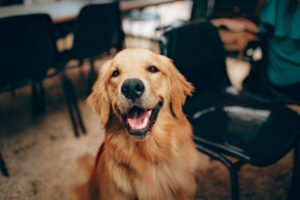 Chesapeake Bay Retriever
The Chesapeake Bay Retriever was bred to hunt ducks. These extremely intelligent dogs share many admirable qualities with other famous hunting breeds such as Labradors. This is an athletic breed that is great with people and other dogs alike. This unique hunting dog gets its name from the area where it was originally bred, Chesapeake Bay, Virginia.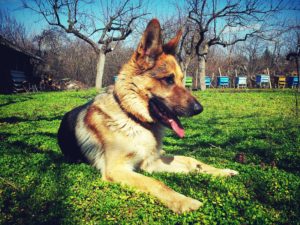 Coonhound
Coonhounds are bred by combining foxhounds and bloodhounds. These energetic hunters can chase down fast game such as rabbits and raccoons with ease. Their sensitive noses allow them to track small game better than some of their purebred counterparts. These helpful hunters are known for their loyalty and courage. This courage is what makes them great for hunting large game such as deer.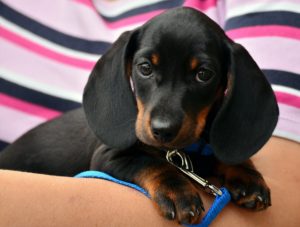 Dachshund
The Dachshund is the perfect example of selective breeding for the purpose of hunting. In the 17th century, European hunters began breeding this agile hunter to help them capture small game such as rabbits and badgers. Dachshunds are excellent trackers and they can even be used to hunt fox. Over the last 300 years, this breed has made a name for itself throughout the hunting community.
English Setter
The English Setter was originally bred during 19th century in the United Kingdom for the propose of bird hunting. Over the centuries this breed has become known for its ease of training and well-tempered attitude. This is an energetic breed with plenty of energy to handle your extended hunting trips. If you are considering some bird hunting, this breed will deliver the results you desire.
Fox Terrier
The Fox Terrier is another European breed that was designed to help hunt foxes. These small hunters can attack foxes as they hide in their fox hole. These lap dogs are high spirited and can handle hunting for hours at a time. There small but strong frame help them to stay swift and agile. This speed is what allows them to run down foxes before they can escape.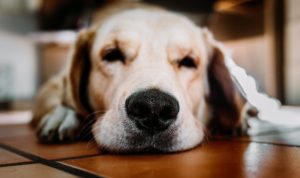 Labrador Retriever
The Labrador Retriever is known for its uncanny hunting abilities. These extremely versatile pets can make the perfect addition to your home and family. Labradors are considered by many as one of the smartest breeds because they are very easy to train and they are very loyal. Labradors are known for their love of water and they even possess webbed toes to assist them in swimming. They are susceptible to problems with their back legs in later life, however. There are many reasons why Labradors legs might give out, including hip dysplasia and arthritis. An orthopedic bed for dogs can help to manage this though.
Pointer
Pointers are another classic bird hunting dog. Pointers are known to utilize their signature pointing action when they are directing you towards your prey. Unlike other hunting dogs that chase the prey out, a pointer will freeze in the direction in which they smell your prey alerting you to its presence. If you really want to impress some of your hunting buddies, a pointer is sure to be a great addition to your hunt.
Spanish Water Dog
When it comes to waterfowl hunting, few breeds can compare to the Spanish Water Dogs aquatic capabilities. These dogs absolutely love water and because of this, they are the perfect for all of your water hunting needs. This breed is known for its high level of intelligence and its thick coat. Few breeds possess the water hunting capabilities found in the Spanish Water Dog.
The Top Ten Hunting Dog Breeds – Final Thoughts
Now that you understand the top ten hunting dog breeds, you are ready to start picking out your new best friend. Many dog breeds can live for 15 years plus, so be sure you are ready to make a lifelong commitment before you choose your next hunting dog. No matter what your hunting style, by sticking to the tips in this guide, you are guaranteed to find the perfect hunting dog for your next journey into the wild.