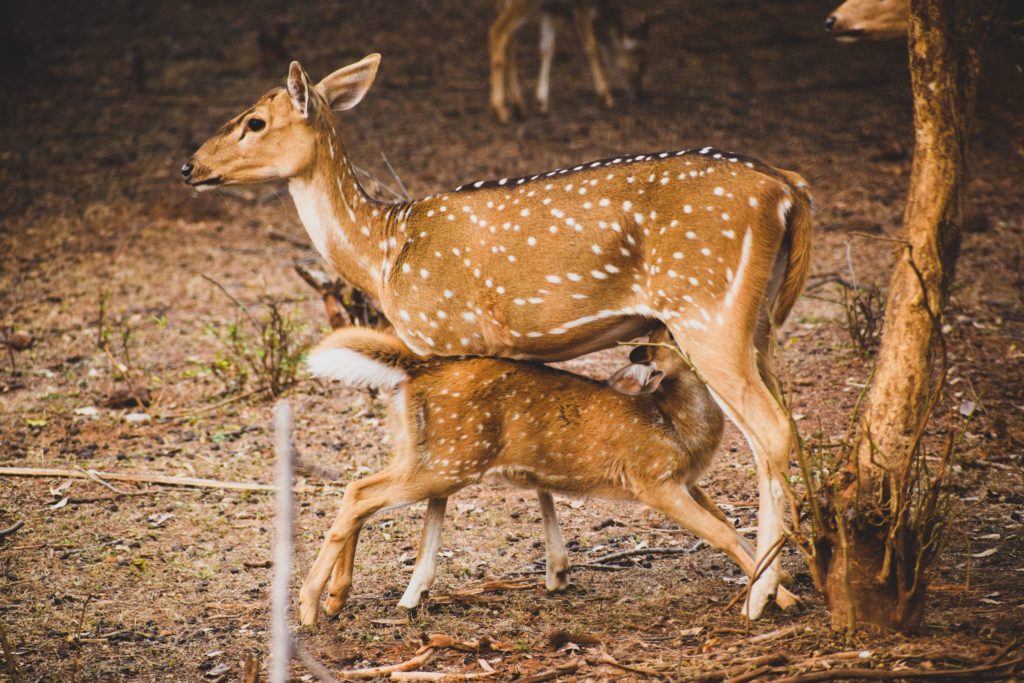 Hunting whitetail deer is one of the staples for hunters in America.
Hunters travel all over the USA with the best gear looking for whitetail deer, as well as finding the best new additions to their firearms (such as these fab defense sks) to ensure a good outcome. Sure, there are plenty of other animals that seasoned hunters will give a shot at, but the whitetail deer are what brings more hunters outdoors than just about any other animal. In order to have an enjoyable season shooting these animals, it might be worth looking at these Archery Bows and Hunting supplies so each hunter can make sure they have the appropriate equipment.
What you might not realize, however, is that not all states are created equally when it comes to the quality and availability of whitetail. There are definitely some states that stand high above the rest. Thankfully, we have a bit of a guide for you so that you can map out your next big whitetail deer hunting expedition and, maybe, check off a few bucket list items.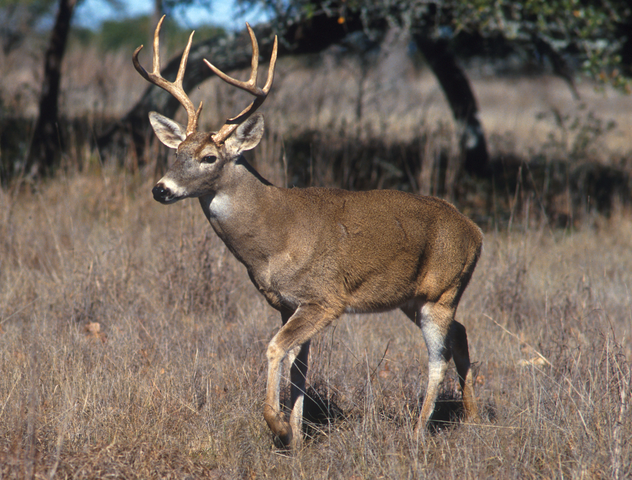 Below are ten of the best states in the country for hunting whitetail deer.
South Carolina
One of the biggest draws to hunting whitetail deer in South Carolina is the fact that they ranked first nationally for bucks harvested per square mile – totaling to a whopping 3.6 bucks per square mile, per the Quality Deer Management Associations Whitetail Report in 2013. That same report also noted that 70% of the state's hunters had reported a successful harvest. Those are pretty good chances for finding the whitetail deer of your dreams.
If there is one drawback to South Carolina whitetail deer hunting it is that the chances of getting a monster whitetail are not as high as some of the other states. Still, you'll be able to tag a pretty good buck for your time spent out there and you'll enjoy the scenery as well as the experience of a quality hunt.
For those reasons and more, South Carolina is one of the best states to do some quality whitetail deer hunting.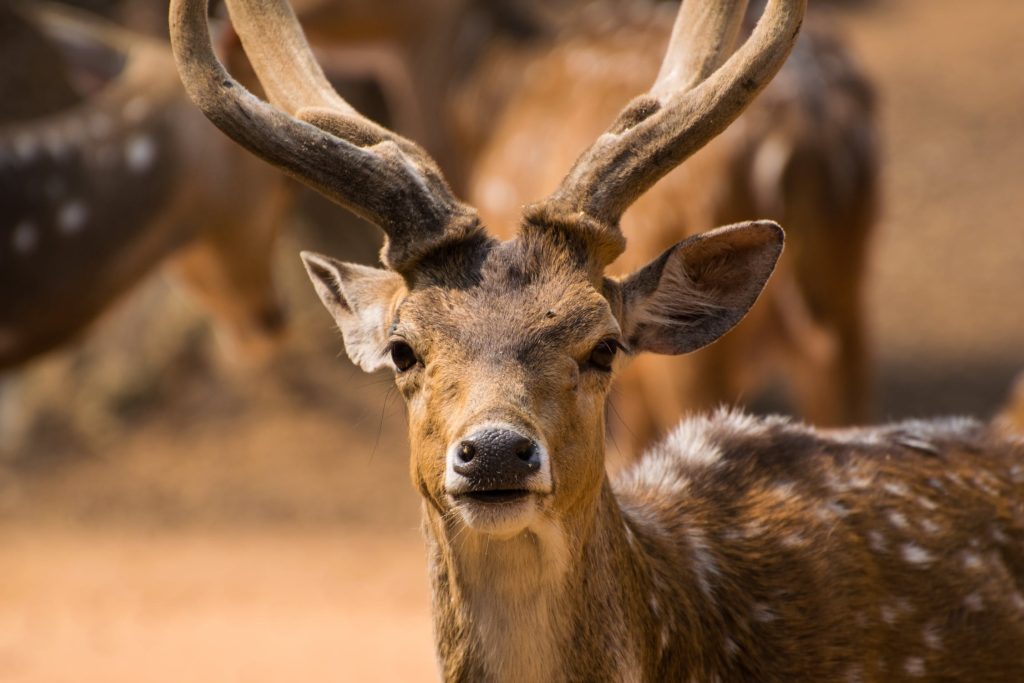 Georgia
If this list had been compiled a few years ago, Georgia might not have made the cut. But in the last few seasons, the quality of whitetail deer hunting in Georgia has increased exponentially, making it one of the top choices on this list.
Though hunters are less likely to tag what is known as a "Booner" in Georgia than in the other states, they have incredibly high deer harvest numbers and even had the #1 antler-less harvest in the United States back in 2011.
The buck density is pretty high, the age structure of the bucks harvested is quite good, and a little over three percent of the state is public hunting grounds. Combine all these factors, as well as a 55% hunter success rate, and you can see why Georgia is one of the best states around to do some quality whitetail deer hunting.
Mississippi
If there is one state that stands out from the rest in terms of its Quality Deer Management, Mississippi is the one. Mississippi ranks near the top in terms of its percentage of harvested bucks that are three and a half years old or older, earns the second best percentage of yearling bucks that are harvested, and is fifth in terms of the number of bucks that are harvested per square mile.
Mississippi might not get the best reputation in terms of being a place where people want to go to hunt, but you can clearly see that the numbers are there for one of the best hunting experiences available. Your chances of killing a trophy buck are as high as most of the other states on this list and you are likely to bag a worthy whitetail each time that you venture out.
Though there are far more scenic states on this list, for the hunting experience alone, you can't go wrong with taking a trip to do some whitetail deer hunting in Mississippi.
Texas
As the saying goes "everything's bigger in Texas" and that saying seems to hold true when it comes to the whitetail deer hunting. Hunters that do their whitetail deer hunting in the Lone Star State have killed more bucks than any other state by a massive margin – they killed over 300,000 bucks in 2011 alone). Of those bucks, 60% of them were three and a half years old or older.
From 2005 to 2010, Texas ranked second in antler-less harvest numbers and tenth in the country for entries with Boone & Crockett with a whopping 132. Best of all, Texas has a staggering 1.6 million acres of land that is public hunting accessible
Hunting in Texas offers more land than just about anywhere else in the country with a huge amount of three and a half year old or older bucks that will provide you with the best chance of bagging that trophy deer. Join the huge allotment of hunters that are bagging the whitetail deer of their dreams today by booking your next hunting trip in the state of Texas.
Kansas
Kansas has been near the top of most "best whitetail deer hunting destinations" lists for a long time and that appears to be for good reason. As a matter of fact, from 2005-2010, Kansas ranked eighth in terms of Boone & Crockett entries. Not only that, Kansas offers statistically-speaking, the third-best chance of any state to get a buck that would register for Boone & Crockett.
One of the drawbacks of hunting in Kansas is that the land is a bit limited. Only 420,000 acres, which is just about 0.8% of the total area of the state, is open to public hunting. That's compared to the 1.6 million acres for Texas and an absolutely staggering 7.3 million acres of public hunting land that is available in Michigan.
Still, there are few places in the country where you can nab a record-book whitetail deer. Because of the limitations in terms of availability in Kansas, you might have to spend quite a bit to get one of those opportunities. When you do, however, you might come away with one of the biggest whitetail deer that you have ever imagined before and a story that will last you a lifetime.
Iowa
Traditionally speaking, Iowa has ranked near the top of many lists like this one and for a good reason. In fact, don't be surprised if in any given year you see Iowa as the destination for whitetail deer hunting. Still, there are some pertinent numbers that are worth mentioning when it comes to Iowa and its deer hunting prowess.
Only two states had a higher Boone & Crockett entry total than Iowa from 2005-2010. Not only that, Iowa has a 0.078% chance of harvesting a Booner, which makes it the fourth best in the country in that category. The ability to catch a monster whitetail deer is unlike most other states in the union.
The major drawback here is that the opportunities are hard to come by. Applying and drawing a tag is a tight competition and there are huge out-of-state license fees. Not only that, hunting on an out-of-state license will restrict you to certain parts of the state.
Lastly, there just is not much public hunting land in Iowa. They have even less available public hunting ground than Kansas (266,000 acres or 0.7% of the state), which means that there are fewer overall opportunities to get out there and get after a potentially record-book buck.
Missouri
While in years past Missouri might not have been seen on a list like this, the state as seen as something of an up-and-comer in the outdoor and hunting world. There have even been several television and online hunting shows that have popped up from Missouri over the last several years. That is one way to pop up on a few best lists, that's for sure.
They have one of the healthiest age structures among state deer herds with 38% of the bucks that are harvest being three and a half years old or older. The trophy buck potential is off the charts and there is a ton of public land that is available for the hunt, plus the pressure is much more reasonable with 8.3 hunters per square mile versus the 12.3 per square mile in Ohio.
There is a good reason that Missouri is one of the up-and-comers in terms of whitetail deer hunting and there are more hunters than ever making that realization. The keys here are the potential for the trophy buck as well as the huge amount of available public hunting land. Those two make for a great combination and puts Missouri near the top of just about any list.
Illinois
Illinois is one of the states on this list that might not make a whole lot of other lists, but it does have one thing that the other states might not be able to match: trophy production. From 2005-2010, Illinois had 299 bucks that were entered into the Boone & Crockett books, which puts them second in the country in that category. And while availability is certainly important, it pales to the chance to nab a record-setting buck and that is what Illinois offers.
Illinois also offers a pretty large antler-less harvest – with over 100,000 harvested annually – and the pressure is high, but not really above many of the other states. There is also a lot of public land available for the hunt as well as the aforementioned trophy production which is near the top of the list.
There might be better states when it comes to sheer numbers or hunter density, but there are few states in the country that can match the record whitetail production that Illinois has. And at the end of the day, that's what all hunters are after: the chance to bag that trophy buck that we have all been dreaming about for a long, long time.
Kentucky
Kentucky had managed to fly under the radar as one of the best states for whitetail deer hunting, but that is no longer the truth. Now, everyone knows just how good the hunting is in Bluegrass state and that is why so many hunters head there when looking for the best opportunities.
The state features longer seasons with hunter-friendly regulations and the pressure is actually pretty reasonable given the popularity of the state as a hunting destination. Best of all, they feature a well-balanced heard and in some portions of the state, hunters can harvest as many does as they are willing to purchase tags for.
Kentucky also features a lot of public land that has huge trophy potential. One of the biggest deer ever was killed on public hunting land. And Kentucky ranked only behind Indiana in terms of the likelihood of bagging a Booner at 0.082%.
For all these factors and more, Kentucky is one of the premier destinations in the country for whitetail deer. You have a great chance at coming away with a trophy whitetail and one of the best odds in the country at landing a Booner. What else do you need?
Indiana
You might have noticed by now that there are quite a few Midwestern states on this list and for quite a good reason. As for Indiana, there is no other state in the union that offers a better chance to take down a record book whitetail deer. Hunting in Indiana offers a .084% chance of taking home a Booner; the best in the country in that category.
Not only that, over the last decade, Indiana has ranked in the top ten in terms of total Boone & Crockett entries and has a reasonable amount of pressure where hunters enjoy a success rate of 50%. There is a plethora of age appropriate bucks available for the hunting in Indiana, which has remained something of a "best kept secret" when it comes to the trophy whitetail hunting.
That might not be so much of a secret in the years to come as Indiana continues to produce some of the best and highest rates of trophy bucks as well as a consistent ranking on Boone & Crockett's list for trophy bucks. For those reasons and many more, hunters will continue to head to the Midwest and Indiana if they want to nab that trophy buck, they've always been after.