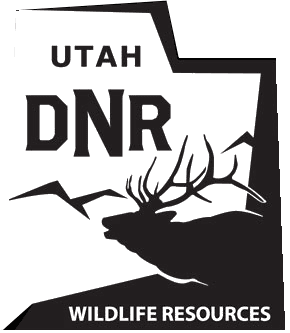 Utah provides a natural, beautiful landscape due to its deserts as well as its mountain ranges. With such a sprawling and diverse landscape, that means a great opportunity for unique hunting opportunities, including big game.
Utah has a number of trophy animals on its landscape that brings hunters from far and wide out to traverse its lands. But knowing just where to go can be a huge task and it can be easy to miss one of the great hunting trails in the state.
So where should you go? We have compiled a list of the top 10 hunting guides in the state of Utah so that you never have to wonder again.
Utah Hunting Guides And Gears|Wade Lemon Hunting | Holden, UT
(435) 795-2299
Website | Facebook | Instagram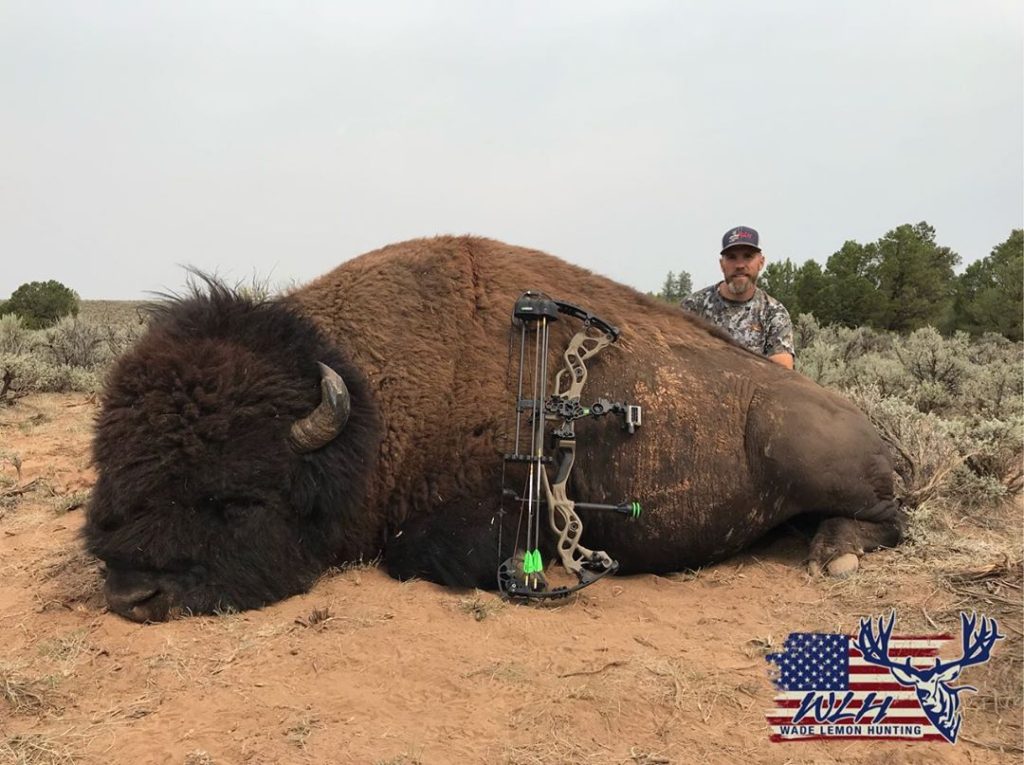 The trophy quality and hunting opportunities are better now than ever before thanks to SFW, RMMDF, and Utah's conservation programs. Wade Lemon Hunting bases the majority of its hunting operations of of Utah and since 1978 has been conducting hunts for big game across the mountains and deserts of their landscape.
Wade Lemon Hunting is licensed on both Forest Lands and BLM and still hold some of the longest standing permits for state grounds. Some of the animals that we conduct hunts for are black bear, mountain lions (cougars), bobcats (lynx cat), mule deer, elk, pronghorn antelope, shiras moose, bison, mountain goat, desert bighorn sheep, and rocky mountain bighorn sheep.
Wade Lemon Hunting specializes in taking the largest mature animals in every hunting area they operate in. They do require a hunting license from the state of Utah on all hunts and also have permits throughout the state of Utah on Ashley, Cache, Uinta, Fish Lake, Wasatch, Dixie, and Manti LaSal National Forests. Additionally, they have permits for School Trust Lands, BLM District, and several Indian Reservations as well as large, private ranches. This allows Wade Lemon Hunting to legally guide on most every limited entry across the state.
Utah Hunting Guides And Gears|High Top Outfitters | Richfield, UT
(435) 979-1486
Website | Facebook | Instagram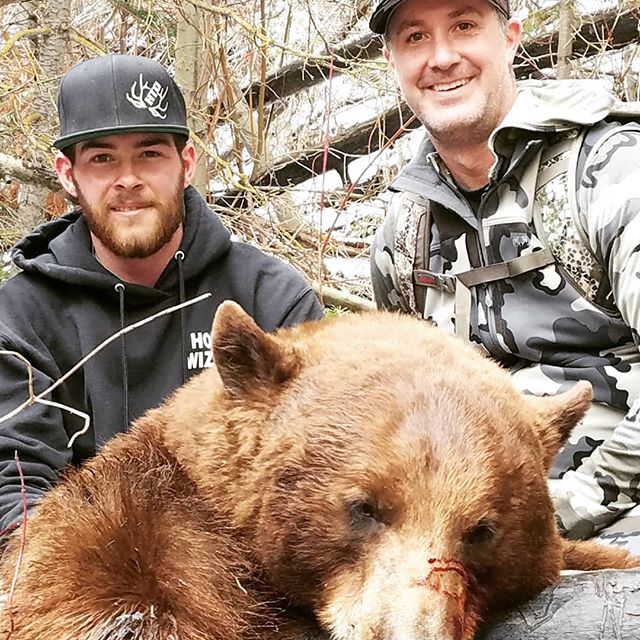 Since 2002, after being started by Jay & Lisa Simon and Shane Ellis, High top Outfitters has been guiding clients across the state of Utah. Based out of Richfield, Utah, High top Outfitters prides itself on hand-picking the most qualified, knowledgeable, passionate, hard-working, and personable guides in the state of Utah. This provides an unforgettable and unique hunting experience for all involved.

With over 30 guides, High top Outfitters is one of the premier hunting guides in all of Utah, covering most every unit in the state. High top Outfitters has a dedication to its client base and assists in the hunting of trophy animals like bear, cougar, antelope, elk, and mule deer.

They even offer "once in a lifetime" hunts, creating one of the most coveted tags in Utah. Their guides have successfully guided mountain goat, moose, bison, rocky mountain bighorn, and desert bighorn using several avenues such as ATV's, horseback, or hiking.

High Top Outfitters also sells tags for each of these unique hunting experiences. The tags include a 5-day guided hunt over 14,000 acres, though the buyer is responsible for lodging, food, and the purchase of the state tag. Still, this is a unique, once in a lifetime experience that will leave lasting memories. Even better, conservation tags are 100% tax deductible and the money is used to benefit wildlife across Utah, preserving for both animal and hunter alike.

High top Outfitters can help you apply for seasonal tags for each of the major animals that we guide. Utah was ranked in 2018 as one of the best Elk hunting in the world and kicks off the season with an archery hunt in August that runs through September. Truly an unforgettable experience that leaves lasting memories for everyone who takes part.
Utah Hunting Guides And Gears|Wild West Outfitters | Junction, UT
(435) 577-2073 (435) 619-3426
Website | Facebook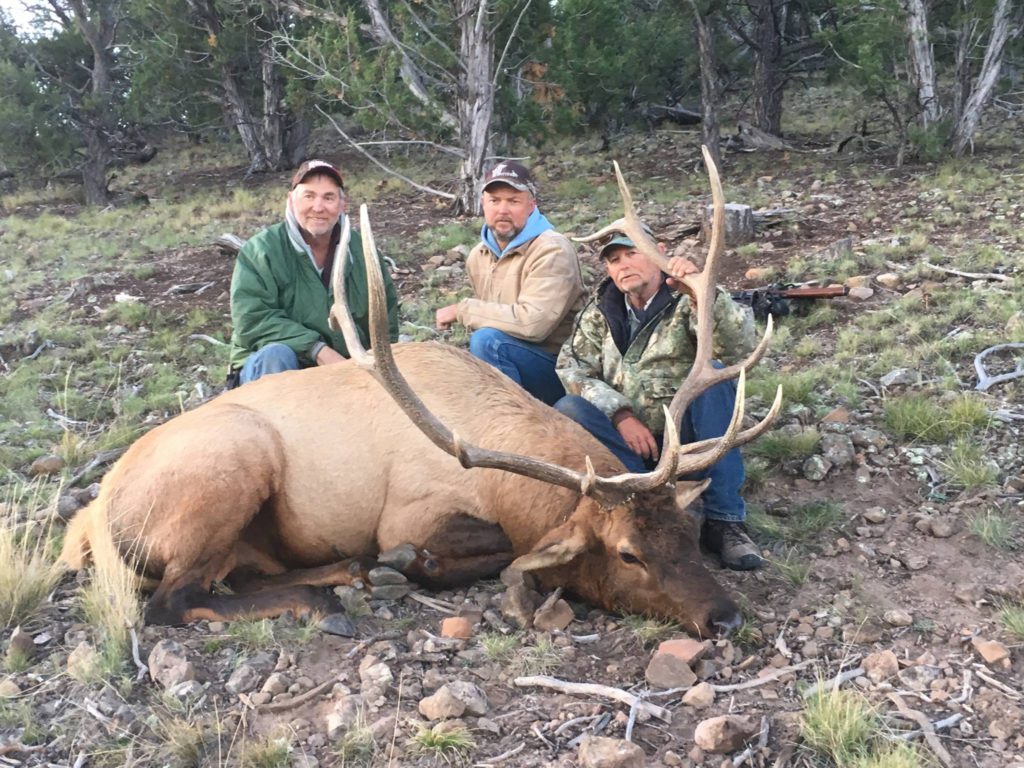 Wild West Outfitters is one of the finest hunting guides in the state of Utah. They specialize in mule deer, bear, elk, and mountain lion hunts. Southern Utah in particular is great for producing some of the biggest bull elk in the world. The elk guide is based in Panquitch, Utah and has a vast well of experience to draw upon to provide the very best hunt possible.

The cougar hunting experience in southern Utah features some very experienced and season dogs who come to Wild West Outfitters from tough conditions. Tracking happens each day looking for tracks, either by horseback, ATV, or truck. Once tracks are cut and show promise, the hunt is on and can be physically demanding as, often times, the hunt takes place in steep, snow-covered mountains. There is no experience like this.

For deer hunters, southern Utah offers some world class hunting options. Landowner and conservation tags are available each year and tags must be drawn or purchased. Wild West used spot & stalk, still hunting, and blinds or tree-stands as methods for hunting. Expect to see a good number of mature bucks in the limited entry deer hunts.

Hunting for bear is no joke and all of Wild West's bear hunts are five-day hunts. With good numbers of black bears, dogs are mostly used for the hunt while hunters ride horseback. With a steep terrain, this hunt is both exciting and very physically challenging but definitely worth the time.

Licenses are required before hunting any of these animals, with fees varying based on a 5-day hunt as well as prices for additional days and additional guests. Hunters are responsible for lodging, food, and the fees of the license but these experienced guides will make every hunt worth every single penny.
Utah Hunting Guides And Gears|Red Cliff Ranch | Huntsville, UT
(801) 745-6900
Website | Facebook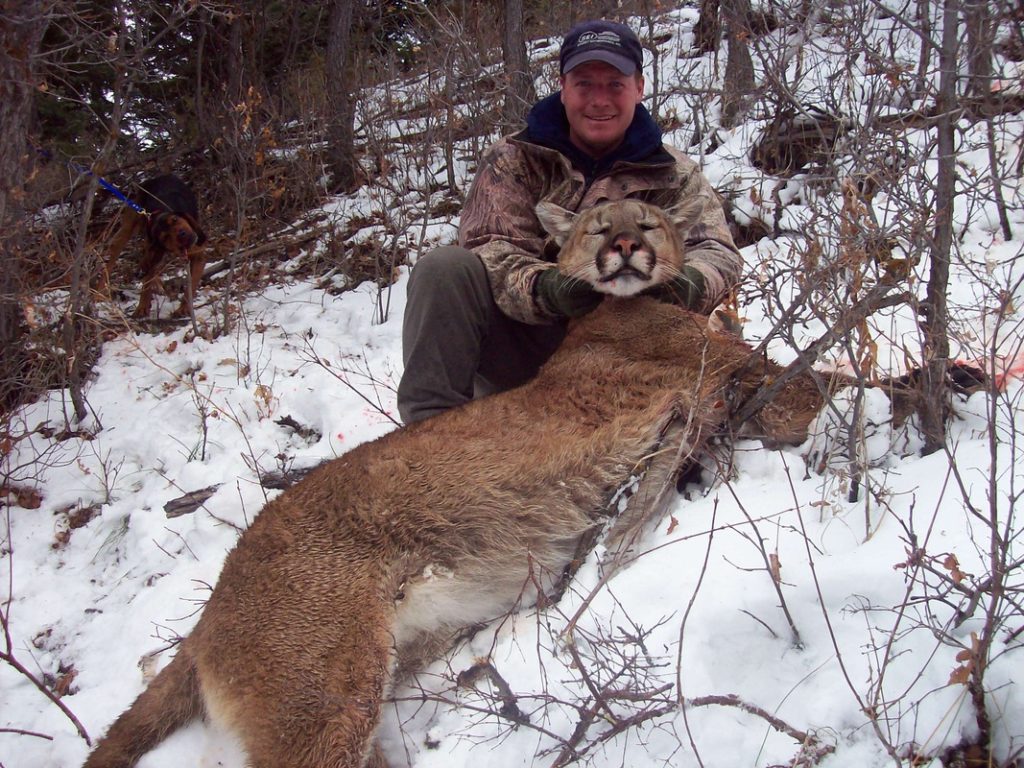 Unlike the others on this list, Red Cliff Ranch stands out in that it offers horse rides as well as hunting guides. Riding through Utah's majestic back country will leave lasting memories and provide relaxation as you ride through the foothills of Monte Cristo. Covered with pine and aspen trees, where the Beaver Creek and South Fork rivers join, it is a truly breath-taking and memorable experience.

There are things to keep in mind before making a reservation for a ride: all rides are accompanied by a guide, riders must be at least 12 years old to participate, the weight limit is 225 pounds for men and 200 pounds for women, specialty VIP rides for advanced riders are available upon request, all rides are by appointment and based on availability, and riders should arrive at least 10 minutes prior to their schedule ride.

Their hunting guides are truly incredible as well. Red Cliff offers specialty hunts for cougar, bob cat, bear, elk, mule deer, and moose. Some of their guides, like Kevin Bongard, have over 25 years of hunting experience and a passion for the outdoors. With dogs and hunting experience like no other, you will get as comprehensive an experience as possible.

Starting in August, Red Cliff Ranch offers big game hunts, including some specialty hunts like mountain goat, big horn sheep, and antelope. Each guide will provide a comprehensive hunt that will leave lasting memories that will be remembered forever.

Red Cliff even offers real estate services as a full-service real estate company. Katerina Bongard provides knowledgeable service and will work diligently with each client whether they are a buyer or seller. She has worked in many different elements of residential sales, land, commercial development, and project financing. Katerina can cover all of your needs and help you find the perfect home or piece of land.
Utah Hunting Guides And Gears|Pine Valley Outfitters | Cedar City, UT
(435) 559-9234
Website | Facebook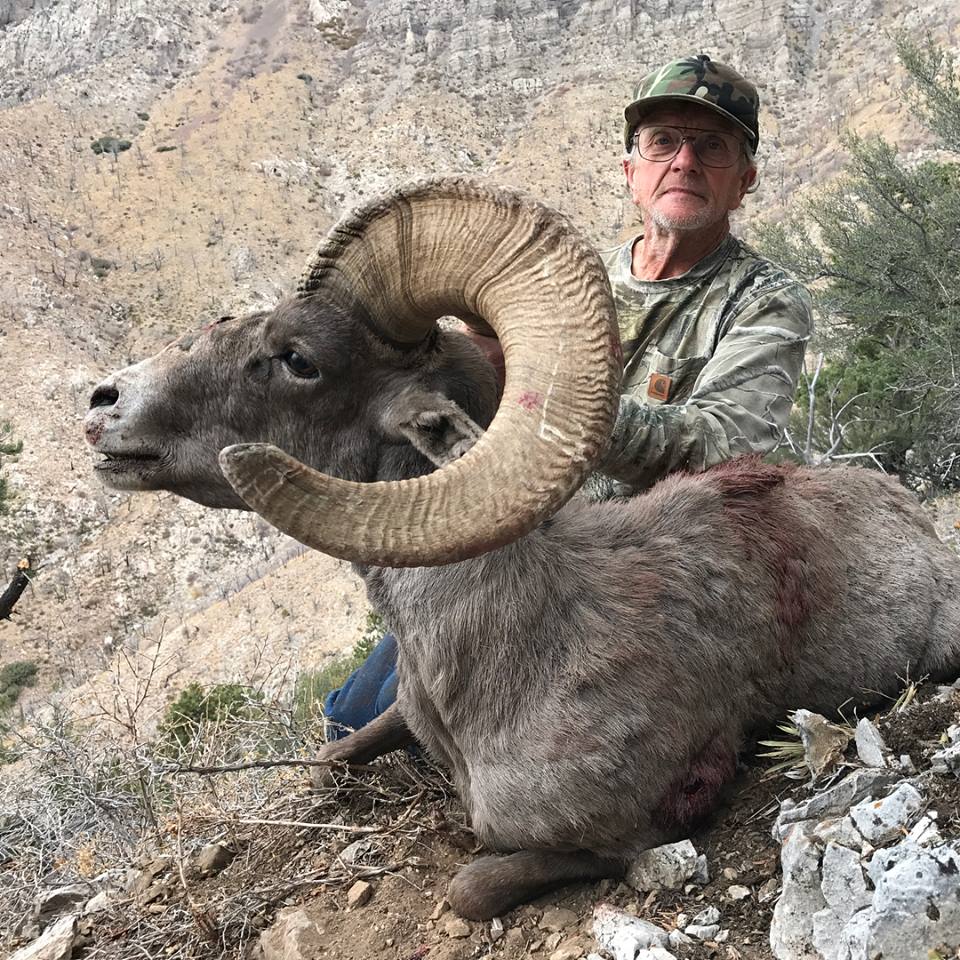 Pine Valley Outfitters offers a quality, full guide service for archery, muzzleloader, and rifle hunts. Their hunters thrive on finding big game, hunting some of the most beautiful wildlife habitats in the state of Utah. They specialize in trophy elk, mountain lion, mule deer, desert sheep, antelope, and bear and their hunters pride themselves on providing a once-in-a-lifetime experience. They know it takes hard work to find a trophy class animal for their clients and they always go the extra mile to meet hunters' expectations.

Utah is know for their big mule deer and Pine Valley will help you live your dream of harvesting a great buck. They offer several big buck hunts, be it with a bow, rifle, or muzzleloader. Hunting on the world famous Henry Mountains and phaunsagunt, tags like these are extremely hard to come by and they put the time in to kill a Giant, also hunting deer in other units of the state that have an easier drawing opportunity with some private leases.

Of course, lion hunting is what got them started in the business and they raise and train their own hounds to help you find the best lion possible. Specializing in catching a large number of trophy lions, Pine Valley has also worked for Colorado parks and wildlife on a lion study and have learned about the lion's way of life. That level of dedication and experience can't be beat.

Hunting Buffalo is something man has been doing for centuries and taking down a 1,500-2,000 pound Buffalo is something that we can assist with. Pine Valley knows how to make hunting and tracking Buffalo far easier and know the ins and outs of the Henry Mountains and bookcliffs, making the hunt much smoother.
Utah Hunting Guides And Gears|Flying J Outfitters | Myton, UT
(435) 646-3208
Website | Facebook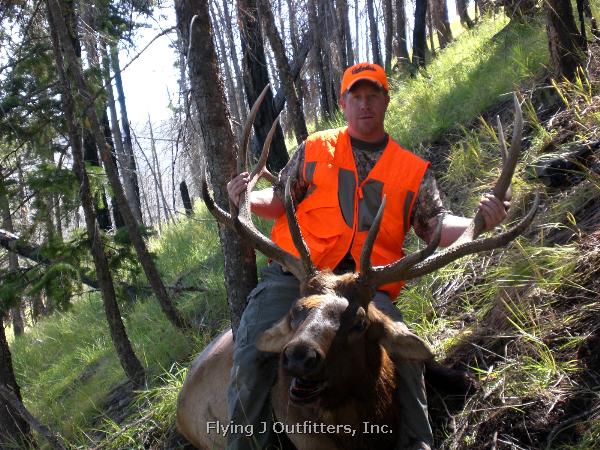 Flying J Outfitters provides riding vacations and horseback riding day trail rides in the Uinta Mountains. For 33 years, Flying J has been offering Utah wilderness adventure horse pack trips in the High Uinta Mountains and Book Cliffs area of northeastern Utah.

Expert wranglers and nature guides provide the best of Utah wilderness adventures and even offer fly fishing, with the Uinta fly fishing guides taking you by horse to the right spots. Horseback riding vacations and horse trail rides, camping, nature and wildlife photography are available as well as historic exploring in the Book Cliffs. These trips are available in both day trips and week-long vacations.

Fully guided hunts are available with guides who have hunted the area for years and know the animal you are pursuing better than most. Each guided hunt involves a stay in wall tents with cots and foam pads and also include a woodburning stove. The hunts are conducted on horseback, especially when hunting elk. Most of the hunting areas are accessible only by foot or horseback, so be prepared to have a challenging physical experience.

Flying J also offers drop camps and pickups on most of these Utah elk and mule deer hunts if you prefer to hunt without a guide. Even if you plan to hunt alone, Flying J can tailor your Utah hunts and trips so that your hunting experience is as positive as possible.

Flying J's tried and tested hunting guides will go above and beyond to provided the greatest hunting experience possible. Whether that involves working with you on a guided multi-day hunt or tailoring a plan for a drop camp, the guides will work with you to provide the best possible experience, one you will remember for a lifetime.
Utah Hunting Guides And Gears|Backcountry Outfitters | Torrey, UT
(435) 425-2010
Website | Facebook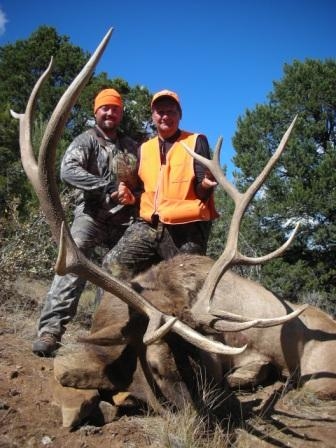 Backcountry Outfitters provides wonderful horse rides with gentle and experienced trail horses. For 20 years now, Backcountry Outfitters has been sharing trails traveled by some of the area's earliest settlers. With a rich history and beauty, these are unique traveling experiences that cannot be passed upon.

Their guides are experienced, offering their insight and expertise on geology, archeology, and local history. Not only will you get to see the beautiful scenery and experience the trail, you will get a detailed history lesson on the area. A variety of trips are offered from hourly to multi-day pack trips. They even offer rides from ages 6 and up (buckaroos) that are physically able to ride. If they cannot, the buckaroos can lead the horse on a lead rope so that they may continue the experience along with the rest of the group.

Additionally, Backcountry Outfitters also offers hiking in Capitol Reef, Canyonlands, and the Grand Staircase. These hikes are extremely satisfying, offering an exploration of the intricate maze of redrock and mountain top of the Canyonlands Region. With half-day and full-day hiking and canyoneering excursions, you will get to see as much of the sandstone, archeological sites and waterfalls as you can handle.

Unlike the rest of the guides on the list, Backcountry Outfitters also offers 4×4 tours with four wheel drive and ATV rentals. The Canyonlands Region of the Colorado Plateau hosts a network of four-wheel drive trails that were created back in the 1940s and 1950s. Prospectors hoping to strike it rich during that time constructed these trails and today they can be taken full advantage of thanks to independent suspension and air conditioning that can make the journey all the more enjoyable.

On an ATV, you can take the tour at your own leisure. Stop to take pictures and enjoy the views at your own rate, riding down dirt roads and trails that head into the local mountains. It is a fun way to see all the gorgeous sites up close and personal.
Utah Hunting Guides And Gears|Black Timber Outfitters | Blanding, UT
(970) 903-2264
Website | Facebook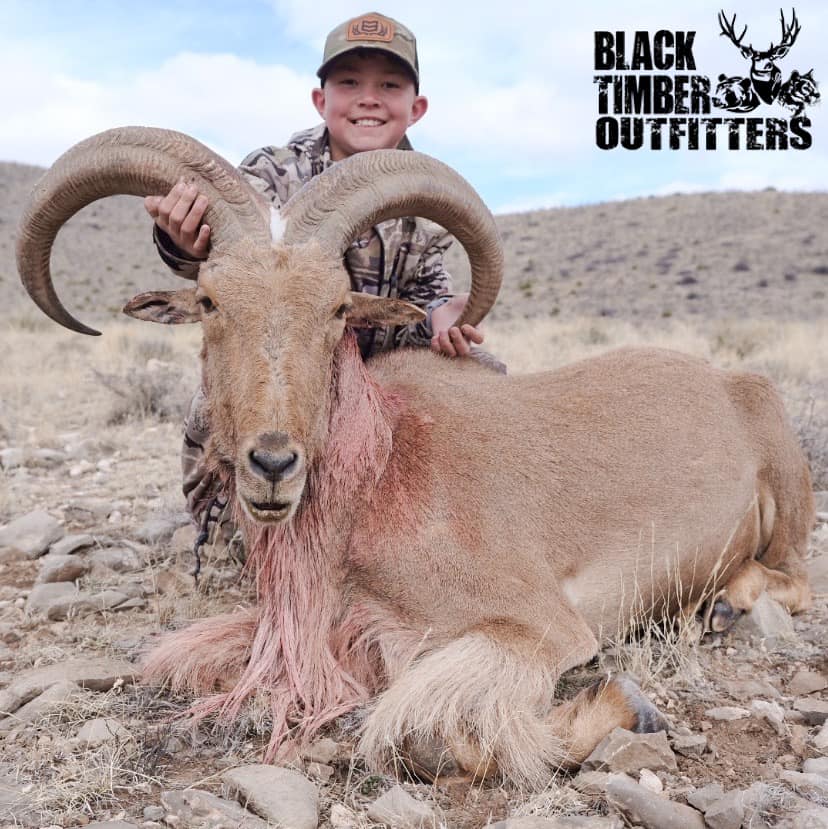 Black Timber follows a mission statement: "being committed to making your outdoor wildlife dreams a reality; creating memories that last a lifetime." Black Timber understands what it is like to have a passion for the outdoors and enjoying the wild things in life. Watching, hunting, and enjoying wild life helps us relax and enjoy nature, getting us away from the hectic day-to-day lives we live and offering a moment of serenity. They have practical experience to make your hunting experience one you will not forget.

If big game hunting is your thing, Black Timber Outfitters can make your dream come true. Black Timber specializes in trophy bucks and bulls, making it more affordable to get in that big game hunt than most other guided hunts. Like most western states, Utah is on a limited entry and draw basis, making it harder than ever to beat the odds to draw a tag. When you manage to finally get a hunting tag, Black Timber can tailor a guided hunt that fits all of your needs exactly.

Our guided hunts also encompass tours for outdoor photographers and those who just like to get up close and personal with the outdoors and wildlife. Black Timber Outfitters fulfills all the outdoor needs that anyone could have and will provide a memorable experience that you will remember for a lifetime.

Our guides spend hundreds of hours per year scouting, filming, and working in preparation for each individual hunt. That level of commitment, experience, and guidance provides a unique guided experience that is difficult to match.
Utah Hunting Guides And Gears|High Desert Sheep Guides | Marysvale, UT
(435) 590-8139 (801) 918-6396
Website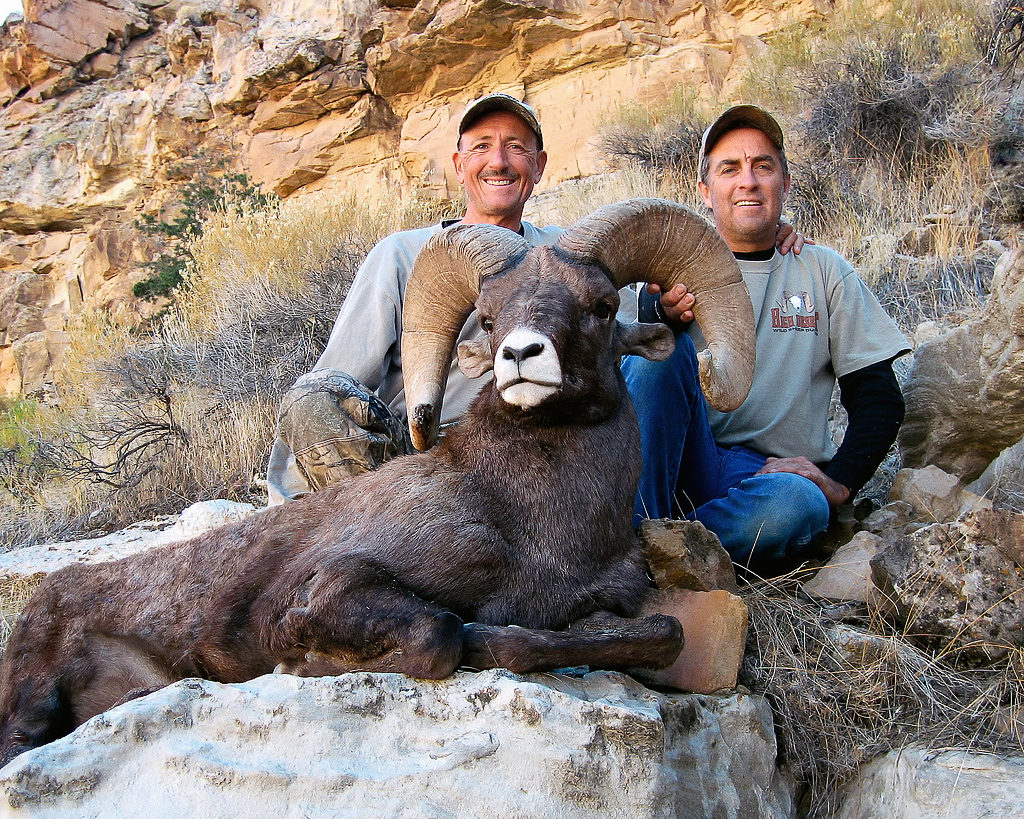 High Desert Wild Sheep Guides is dedicated to those hunters who have a desire and passion to chase trophy rams and other wild animals. They understand the challenge of the hunt and work diligently to provide the ultimate guided hunting experience so that you can live out your dream.

They are a Utah licensed and insured professional outfitter specializing in guided hunts for desert bighorn sheep, California sheep, rocky mountain sheep, elk, mountain goat, mule deer, and buffalo. Having begun guiding over 25 years ago, these guides have lead the way through geologic mazes, rugged canyons, endless plateaus, and mountain ranges in Southern Utah.

With a growing reputation for hard work, dedication, and a willingness to provide each hunter with a once in a lifetime hunt, High Desert Wild Sheep Guides have become a dependable name among outfitters. They understand the mental and physical challenges that come with a hunt and provide the best experience possible so that you can enjoy the hunt in the best way possible.

Those who have hunted with High Desert Wild Sheep have become loyal customers because of the rewarding experiences that they have enjoyed. They understand that like them, High Desert Sheep Guides are excited to "get out on the mountain" and enjoy the scenery if nothing else.

Their two primary guides have been providing guided hunts for many years and take a great level of pride in the services that they offer. There are few as knowledgeable as they are and they aim to provide nothing but the best experiences possible to those who hunt with High Desert Sheep Guides. They simply enjoy the wild life and outdoors like those who choose to take guided hunts with them.
Utah Hunting Guides And Gears|Mecham Outfitters | Tropic, UT
(435) 679-8823
Website | Facebook | Instagram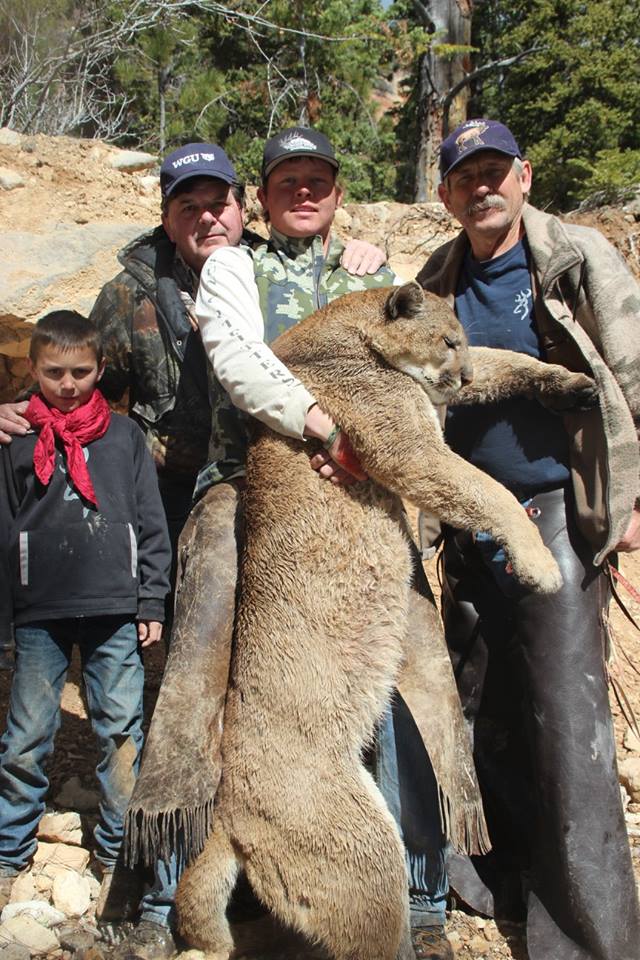 Mecham Outfitters is a small, family-run business that is located in the heart of the Bryce Canyon National Park and the Grand Staircase Escalante National Monument. Mecham provides guided horse rides on the Dixie National Forest and BLM surrounding the areas.

Mecham appreciates the scenic beauty of the greater Utah area just as those who choose to use their services do. They appreciate the experience of a good ride or a guided hunt, sharing local history and even getting their clients to share a good laugh. Groups are welcomed, including saddle clubs, family groups, and corporate trips. Organized trail rides make for a great get together.

Specializing in elk, mule deer, pronghorn, lion, black bear, bobcat, and even turkey, Mecham offers a small yet personal outfitter that is located in the southern part of Utah. With over 25 years of hunting in the mountains, Mecham offers specialized hunts on the Mount Dutton, Boulder Mountain, and Paunsaugunt units. The goal is to give you the most spectacular hunting experience in the beautiful countryside that you will ever experience.

Each guided hunt requires a license and a tag; limited entry are the most costly and provide the greatest rewards with trophy-class hunts available. There are general hunts available as well for those who are looking for an enjoyable hunting experience without having to spend major bucks to do so.

Mecham is a smaller outfitter than most of the others on the list but their personal touch is what makes them stand out amongst competitors. With a plethora of experience hunting big game all across the Utah region, they will provide a personalized, unique hunting experience that you will remember for a lifetime. Their aim is to give you the most enjoyable experience you can possibly have at a more affordable rate than competitors can. And they do just that on a regular basis.