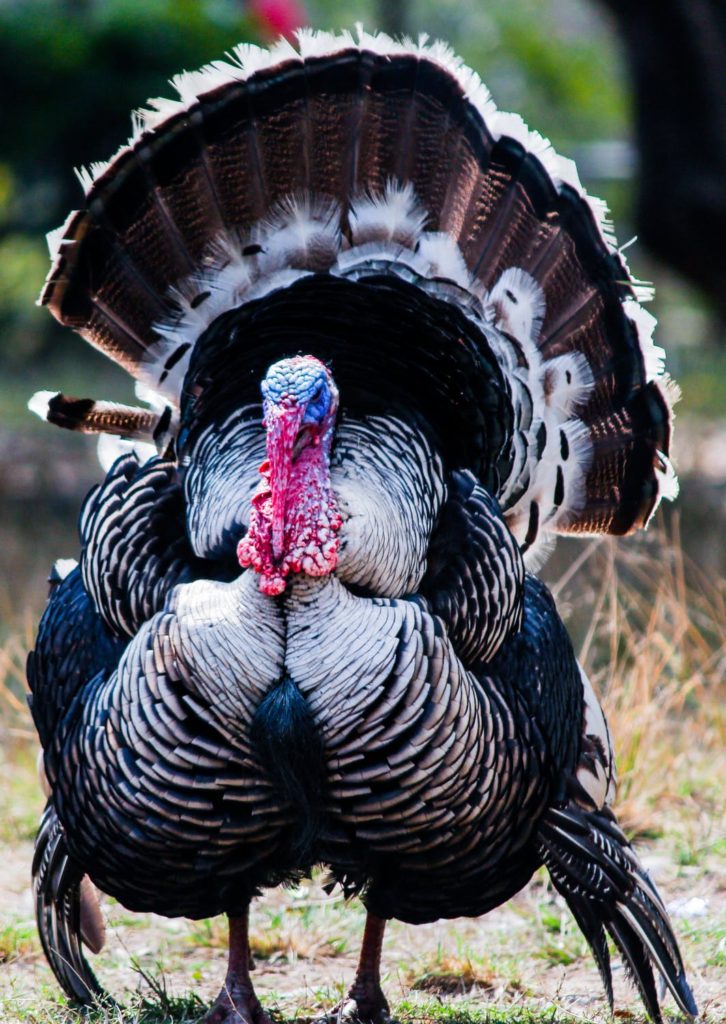 Check-out The Best Place For Turkey Hunting In The US Today!
Like any other big game hunt, finding the best Turkey Hunting and the right wild turkey is a matter of opportunity and numbers. For these reasons, there are several states that stand above the rest. Hunters want not only ample numbers – over 250,000 is ideal – but ample private and public land to hunt on. Most of all, these opportunities should be available at the right price.

That is why it is helpful to have a guide when it comes to the best turkey hunts in the country. Not all states are created equally and there are a few that have both the numbers and the terrain to provide the hunt of a lifetime.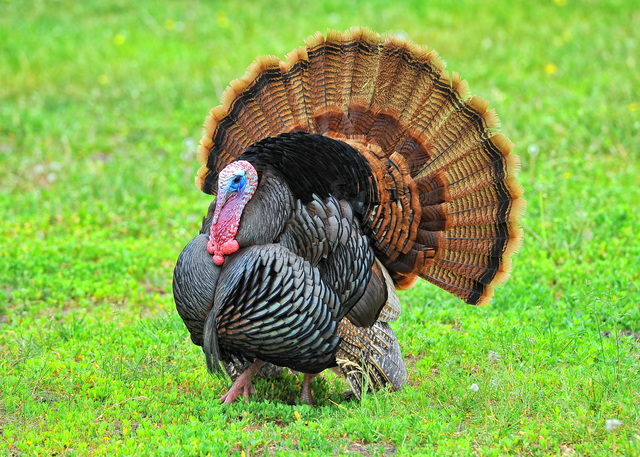 But which states stand above the rest of the pack? This guide will walk you through the ten best states for hunting huge gobblers; the ones with the numbers, the terrain, and the track record of having some of the best turkeys available.

Florida
Florida is one of the premier destinations in the United States for turkey hunting simply because it is the only place to grab an Osceola, completing any hunter's grand slam opportunity. Even if you are a hunter looking to grab your first big gobbler, this is a great spot to hunt.

Florida is home to over 100,000 Osceola's and there are around another 40,000 eastern birds that reside in the Sunshine State as well. With plenty of public opportunities to partake in, you definitely won't have to worry about any late snows; the bugs and the snakes might offer another set of problems, though.

If you are looking to bag an Osceola, Florida is the place to be and it makes for some of the best turkey hunting around.

Texas
They say that everything is bigger in Texas, and there are also three subspecies of birds to hunt as well. Texas is home to a whopping 500,000 birds, with the Rio Grande species coming in as one of the primary targets. Texas also offers the opportunity to harvest as many as four birds, though those can only be of the Eastern variety.

Texas allows for turkey hunting with certain special permits, but the majority of opportunities are guided hunts that are on private land. There are high opportunities to nab a gobbler and hunting in Texas is one of the finest opportunities you can partake in.

Kentucky
Kentucky makes for a fine hunting destination for just about any kind of game and turkey is just one of many opportunities available, with over 200,000 Eastern turkeys in the state alone. There are a ton of public hunting areas that include national recreation areas. Even the smaller areas in the state offer a plethora of excellent opportunities for public land birds.

The season runs extra-long and Kentucky allows each hunter to harvest up to two of the bearded birds during the season while offering a ton of private, guided hunting land for less than $2,000. Kentucky provides some of the best hunting available for a reasonable rate with ample opportunities all around. Kentucky is hard to beat for the gobbler opportunities it presents, making it a must for hunters.

Alabama
With a population that is right around the half-million mark, Alabama is one of the best turkey hunting destinations around. The annual harvest of 40,000 turkeys makes it one of the best locations for out-of-state hunters, meaning a ton of hunters flock there annually (pun intended).

Not only that, Alabama allows hunters to harvest as many as five total birds during the spring and fall seasons which is one of the most generous limits that there is in the entire United States. If you're looking for an affordable, great turkey hunt, you can concentrate your efforts more on the Black Belt region of the state, located in the central region. Alabama offers some of the best guided hunting opportunities around at some of the most affordable rates.

Nebraska
If the Grand Slam is one of your objectives as a hunter, you can't do it without heading to Nebraska. The state is home to three subspecies of turkey: Eastern, Merriam's, and Rios. Of course, which species that you find will depend on where it is you are hunting. Eastern turkeys are mostly in the extreme eastern portion of the state, Merriam's are commonly found in both the western and northwestern part of the state, and the Rios are in the central portion of Nebraska.

Whatever species you are targeting, Nebraska offers an ample amount thanks to over 140,000 birds in the state. Their harvests also rival other states and, with the right permit, you can harvest up to three bearded birds. This makes Nebraska one of the finest destinations around.

Missouri
You can't have a complete rundown of the best turkey hunting states in the country without bringing up Missouri. With some of the best turkey hunting in the country, there is a population of around 300,000 Eastern turkeys and the annual harvest is close to 50,000. This makes for a great turkey-hunting destination for your next trip.

Each hunter is allowed to harvest a pair of bearded birds and, with a little bit of luck, this can even be achieved on public land. There are some superb conservation areas that provide wonderful hunting grounds in addition to already ample numbers. Combine these factors together and you understand why Missouri is one of the best turkey hunting states around. Putting this one on your list should be a must when you decide on the states that you want to visit.

Kansas
What you might not know is that Kansas is actually home to the World Turkey Hunting Championship. If that isn't enough of a reason to head to Kansas to do some turkey hunting, there's a lot more for you to know. There are an estimated 300,000 turkeys in the state, around half of which are of the Rios variety. Still, there are a ton of Eastern birds and hybrids that are permeating the farmlands and creek drainages throughout the state.

With a ton of private, guided hunting land available, Kansas makes for an excellent spot to nab that trophy gobbler that you have always been looking for. With the right permits, you can nab a pair of trophy gobblers on your next trip to Kansas.

Tennessee
With roughly 250,000 Eastern turkeys available, the Volunteer State is one of the best public-land hunting states in the union. Finding your next trophy gobbler can make your next trip to Tennessee a great one. There are even more adventurous hunting opportunities, like stalking through the steep hills of the Cherokee National Forest which brings you as close to a true wilderness hunt as possible.

With great odds to find a bird on public land that match up with any other state in the country, Tennessee should be on the short list for hunters that are not residents of the state. There are also generous bag limits; this means that you can fill your freezer with the biggest gobblers that you can find.

Tennessee should be one of your preferred destinations for bagging that memorable gobbler. And while you're at it, head over the border and hit up the next state on our list…

Mississippi
We head back down south for one of the best turkey hunting destinations that the United States has to offer. This is partially due to a huge population of birds that comes in at around 250,000 strong, a liberal bag limit of up to three birds, and a six-week season.

There are certain portions of the state that have special regulations and might require a permit, but it is well worth it when you take into consideration the number of turkeys that the state has to offer. There are a ton of places that are worth your time: Caston Creek, Sandy Creek, Upper Sardis, and Caney Creek just to name a few.

With a ton of areas that are worth circling on your turkey hunting map, there is access to tens of thousands of acres of some of the best public-land turkey hunting that the country has to offer. Mississippi keeps the proud southern hunting tradition alive, making it one of the best states in the country for hunting a huge gobbler.

Ohio
Though the Buckeye State is traditionally known for their big bucks, Ohio makes for some fantastic turkey hunting as well. With around 165,000 Eastern turkeys in the state, you can begin your hunt by looking to the Appalachian Foothills in the southeastern part of the state.

There is also the 63,000-acre Shawnee State Forest that traverses the southern part of the state with timbered hills and creek bottoms to provide prime hunting opportunities for some of the best birds the state has to offer.

If you are a hunter that is willing to go off the beaten path, Ohio allows you to take up to two bearded birds when the proper permits are obtained, making for a wonderful experience in the Midwest and one of the finest turkey hunting opportunities available.