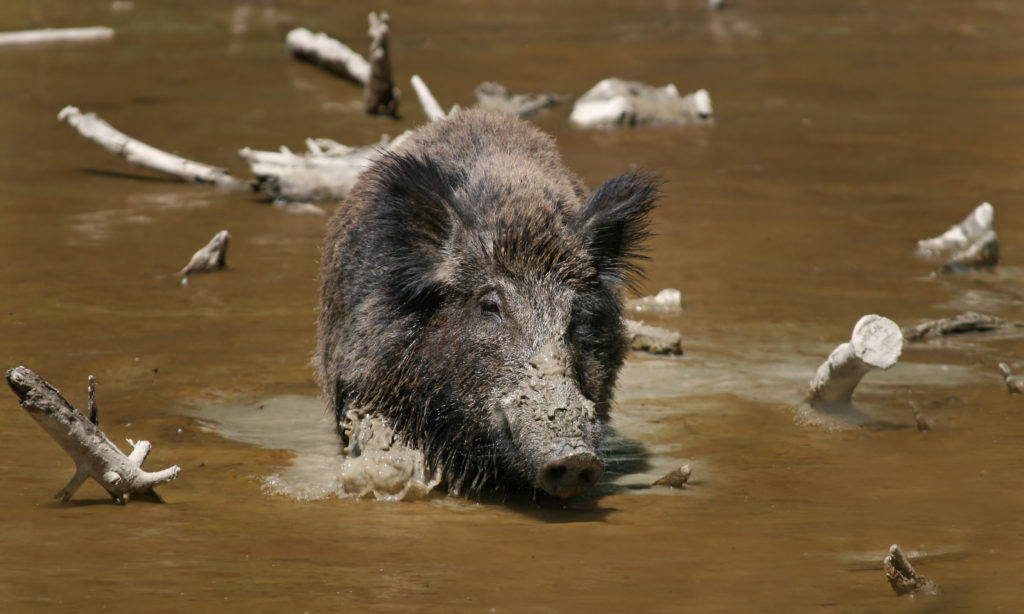 Looking For The Best Hunting Gears In The US Today?
Feral hogs have seen their population explode all over the United States thanks to their prolific breeding. Their exact population and distribution number are tough to pin down, but biologists have estimated that there are as many as 6 million feral hogs across 39 different states.

While this might be bad news for wildlife biologists and farmers, it makes for great news for those hunters out there looking for a good place to hunt feral hogs. Because there are so many feral hogs across so many different states, you are likely able to find quality hog hunting in a state near you.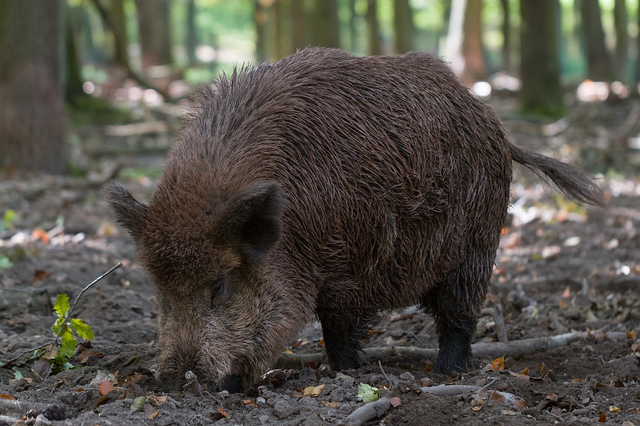 These feral hogs tend to have very destructive effects on farmers in their area, eating up crops with voracity. This makes for a nightmare scenario for farmers throughout these states and they are surely thankful for lax hunting regulations when it comes to feral hogs.

Ideally, the best hog hunting terrain will contain bodies of water as this is where the hogs tend to flock. Even in states with high populations of hogs, they tend to be most dense around those bodies of water, making them easy hunting targets for hunters. So if you're new to hunting and you're wanting to look into various firearms or equipment you could use, perhaps look on the likes of The Fire Arm Blog or elsewhere to learn more about various firearms and ammunition options.

These are ten of the best states to look for feral hog hunting, based on regulations and restrictions, hunting opportunities, and the population in that state as well as the terrain that they populate. This isn't a science, but hunters everywhere have voted these as some of the best states around for hunting feral hogs.
Hawaii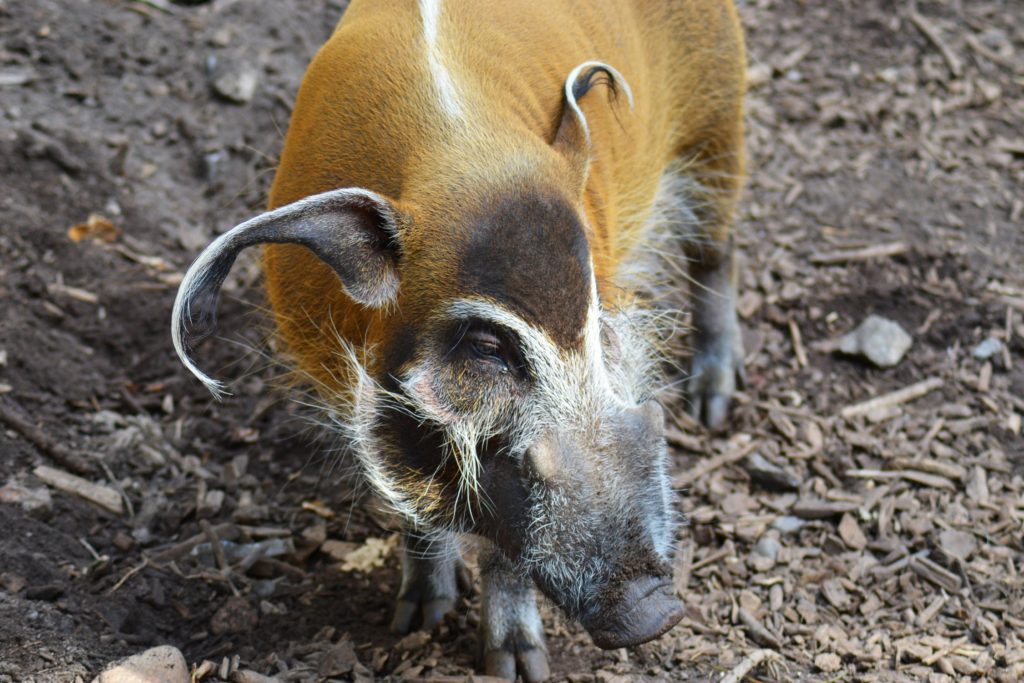 It makes sense that Hawaii has a rich and long tradition of hog hunting given that the star of luaus tends to be a massive pig. While the number of feral hogs residing in Hawaii is unknown, it is believed that there are more than enough to be causing significant damage to the habitat of Hawaii as well as being a general nuisance to the population.

Unfortunately for hunters, the state has some of the strictest regulations when it comes to hunting and firearms. There is a bag limit of one hog per day in the state, and each island has its own regulations and hunting season. Also, hunting is typically not allowed at night, either.

It is recommended that those looking to hunt wild hog in Hawaii do so with the assistance of a guide. Thankfully, there are several very good guides out there and you can even hunt with a dog to help your chances of success. Find the hog you've been after and create a luau of your own.
California
California generally isn't seen as being terribly friendly if you are a hunter or a fan of guns, but the state still offers some of the best hog hunting around. Of the 58 counties in California, hogs are present in 56 of those.
Although hogs populate most of the state, the practice of baiting is prohibited in California. The state requires that hunters possess both a tag and a hunting license to hunt feral hogs, making it a bit stricter to pick up that trophy hog you dream of.
If you can look past those downsides, though, California offers a huge array of hunting opportunities for hogs and offers scenery that some of the other states just can't match. There are definitely pros and cons to weigh, but a trip to California could result in some pretty successful feral hog hunting.
South Carolina
South Carolina is the home to a massive amount of feral hogs. Some biologists estimate that there are anywhere from 150,000-200,000 hogs throughout the state. It is believed that the vast majority of them tend to reside along the coast and watersheds.
Best of all, South Carolina has very few regulations when it comes to the hunting of hogs and hunters don't even need a license if they are hunting on private land. Night hunting is also allowed, though there are some more specific regulations at play there. However, this is really useful for people who enjoy night hunting, as they have the opportunity to do so now. If you are thinking that you would like to try out nighttime hunting, then you should be aware that it is slightly different from hunting in the day. There are a few other things that you will need to bring with you, such as a spotlight to help you see. If you are interested in buying more equipment for your nighttime hunt, then you can click here.
South Carolina offers the best land in the state with a high concentration of hogs, there are few places in the United States that have better hunting options. The opportunities are there for hunters that are much easier to access than in some of the other states, making South Carolina a great place to hunt feral hogs.
Alabama
Though there are no officially stated numbers for the feral hog population in Alabama, it is obvious that there are more than just a few feral hogs. There are so many, that they can be found in all 67 counties throughout the state. That is quite the array of feral hogs out there to hunt.
Generally speaking, you only need a small game license to hunt hogs and the regulations tend to be on the more permissive side. Not only that, there are a ton of different outfitters throughout the state that will offer guided hunts (there was one in 2007 that tipped the scales at 1,000 pounds).
Though the terrain is not much for the eye (Alabama is a lot of back woods), there are few places in the United States to find the level of hunting that is provided there. It makes it much less of an adventure to traverse the terrain in pursuit of those trophy hogs, making the sledding a little easier. If nothing else, it makes an excellent destination to hunt huge feral hogs that you can tell all of your friends about for years to come.
Oklahoma
Oklahoma has a booming feral hog population. Biologists have estimated that the state is the home to approximately 430,000 feral hogs. Of the 77 counties in the state, 74 of them have feral hog activity. It is also worth noting that hogs are most heavily concentrated in the eastern and southern parts of the state, particularly close to the Texas border and where water is most plentiful. This means that the areas where the hogs tend to be are densely populated.
While finding a place to hunt might take a bit of work, you might end up hitting the proverbial jackpot when you find a good spot. There are varying regulations, but they tend to be on the permissive side and there is no bag limit. There are also very long hog hunting seasons and just a few restrictions when it comes to the acceptable hog hunting methods.
Oklahoma features a lot of plains and flat land, but it makes out to be some of the finest hog hunting in the nation, especially if you find the more densely populated areas throughout the state. With relaxed laws and regulations when it comes to the way that feral hogs may be hunted, Oklahoma is rapidly becoming one of the best states in the country to find great feral hog hunting opportunities.
Louisiana
Louisiana has one of the largest, booming feral hog populations in the United States at an estimated 700,000. Because of the huge numbers of feral hogs that permeate the state, wildlife officials have loosened the restrictions on hog hunting that had previously been in place in the state.
Louisiana is now open season year-round, as well as there being no bag limit when it comes to hunting hogs. Additionally, hogs may be hunted at night so long as the hunt takes place on private property. There is a group led by Jody Green of Double G Hog Control that has turned night hunting of feral hogs into a science.
With the loosened restrictions and the huge number of feral hogs in the state, Louisiana is one of the prime destinations when it comes to the hunting of feral hogs. Anxious hunters should get out there soon to take advantage of these relaxed regulations to get the trophy hunt that they have been longing for.
Arkansas
While the estimated feral hog population of 200,000 is not anywhere close to the largest in the United States, they do permeate all 75 counties throughout the state. This makes them a nightmare for farmers throughout Arkansas as these wild and destructive animals are constantly assaulting their farms.
Though things have been trending in a more positive direction in recent years, restrictions on hog hunting in Arkansas (on public land, mostly) are not as permissive as most of the states that you will see on this list.
But those restrictions are beginning to be removed with regularity and the state still makes for a great hunting ground if you have access to private land. With the kind of terrains that make for wonderful traversing, feral hog hunting is great in Arkansas.
Georgia
Because Georgia, like most of the other states on this list, is located in the southeastern United States, it features a wet, warm climate that feral hogs tend to thrive in. This is why there are huge numbers of hogs in Georgia. Not only that, it is the reason why some of them grow to absolutely huge proportions, with famous hogs like Hogzilla, the famous massive hog that was killed in Georgia back in 2004.
While there are no official statistics that have been published for the hog population in Georgia, the hunting regulations for hogs are virtually non-existent. When it comes to hunting on private lands, there are no bag limits, there is no closed season, and it is also legal to hunt at night. This makes for an extremely efficient way to shoot a lot of hogs in a very short period of time.
When hunting on public land, there are still a few restrictions, but the state of Georgia tends to be very friendly in its attitude towards hog hunters. All of these factors, combine with the fact that there are so many hogs throughout the state, makes Georgia a premier destination for hunting feral hogs.
Check out the Best Hunting Gears in the States
Texas
It should not be a surprise that Texas is one of the premier hunting states in the union. Their hog population is conservatively estimated to be a whopping 1.5 million feral hogs, which gives them by far the largest hog population in any state. There are so many hogs in the state that some people think that they are actually losing a war against the hogs.
For farmers, this is a nightmare scenario, but this is a dream scenario for hunters throughout a state that actively encourages hog hunting. This is made possible through things like no bag limits, year-round hunting and minimal restrictions. They may also be hunted at night, shot from a helicopter, hunted over bait, and hunted with suppressed firearms. These are basically unrestricted hunting terms in Texas.
The only unfortunate thing is that there aren't a lot of public land opportunities in Texas to hunt those hogs, but there are certainly a ton of more than reasonably priced guided hunts to choose from. Texas makes for one of the most comprehensive and finest hunting experiences around and one that is definitely worth checking into.
Florida
What do you know; another southeastern state with hot, moist climates. Though they might not be much for deer hunting, Florida is one of the best around for hunting feral hogs. Historians tend to think that the Spanish introduced these hogs into North America back in the 1500s and it should be of little surprise that this is one of the best states in the country to find massive amounts of feral hogs.
The estimated population is currently around half a million, though that is a very rough estimate. There are a ton of opportunities to hunt these hogs both on private and public land throughout the state. Best of all regulations tend to be very permissive, with private lands not even requiring a license to hunt on.
As with the other hog-heavy states, the greatest concentration tends to be around areas with lots of water; this is aided by heavy rains that tend to concentrate the hog population around higher areas throughout the terrain.
Florida remains one of the best destinations in the country for feral hog hunting and with the massive population of hogs coupled with the light restrictions, there are few states that offer better hunting.
greatest concentration tends to be around areas with lots of water; this is aided by heavy rains that tend to concentrate the hog population around higher areas throughout the terrain.
Florida remains one of the best destinations in the country for feral hog hunting and with the massive population of hogs coupled with the light restrictions, there are few states that offer better hunting.