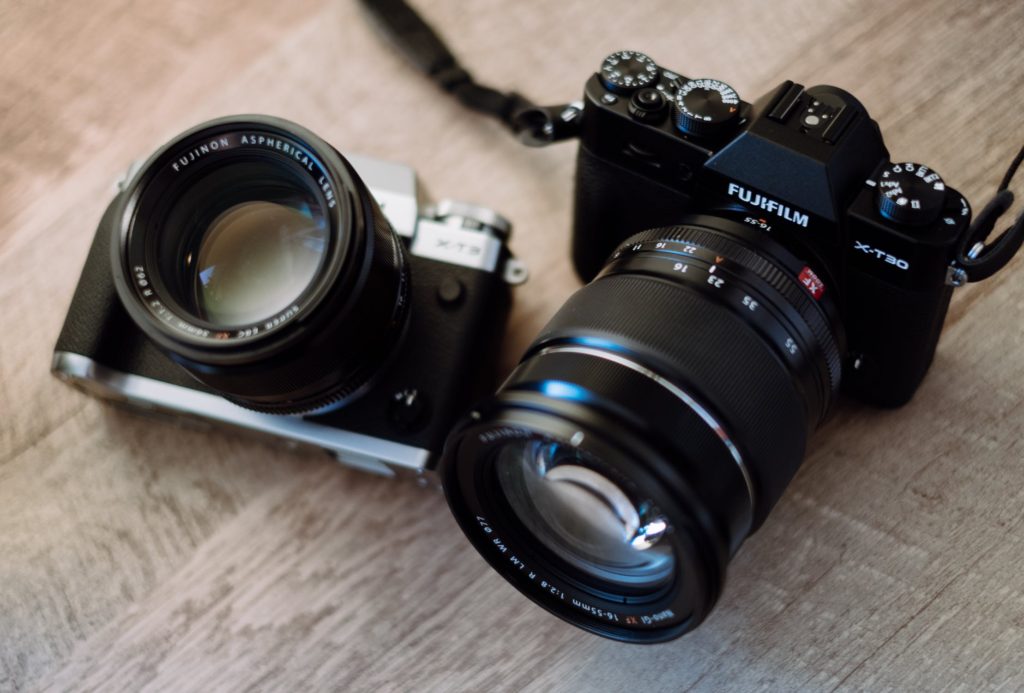 Enjoy Your Hunting Experience With The Best Trail cameras
Having Best Trail cameras with you when out on the trail can mean the difference between a good experience and a great experience. Being able to capture all of the sights and sounds of your surroundings. Trail cameras make hunting easier by giving you the views you need the most. Using a trail camera gives you an extra set of eyes day or night to help you scout out that big whitetail deer on your Georgia hunt.
Knowing which trail camera is the best for your needs can be a bit of an endeavor. There are so many different cameras and features to choose from that it can be difficult to know which camera is truly the best for your needs. With the vast market for hunting gear however, everyone can find the gear specific to their needs.
Here is a list of the ten best trail cameras available on the market today.
Campark Trail Game Camera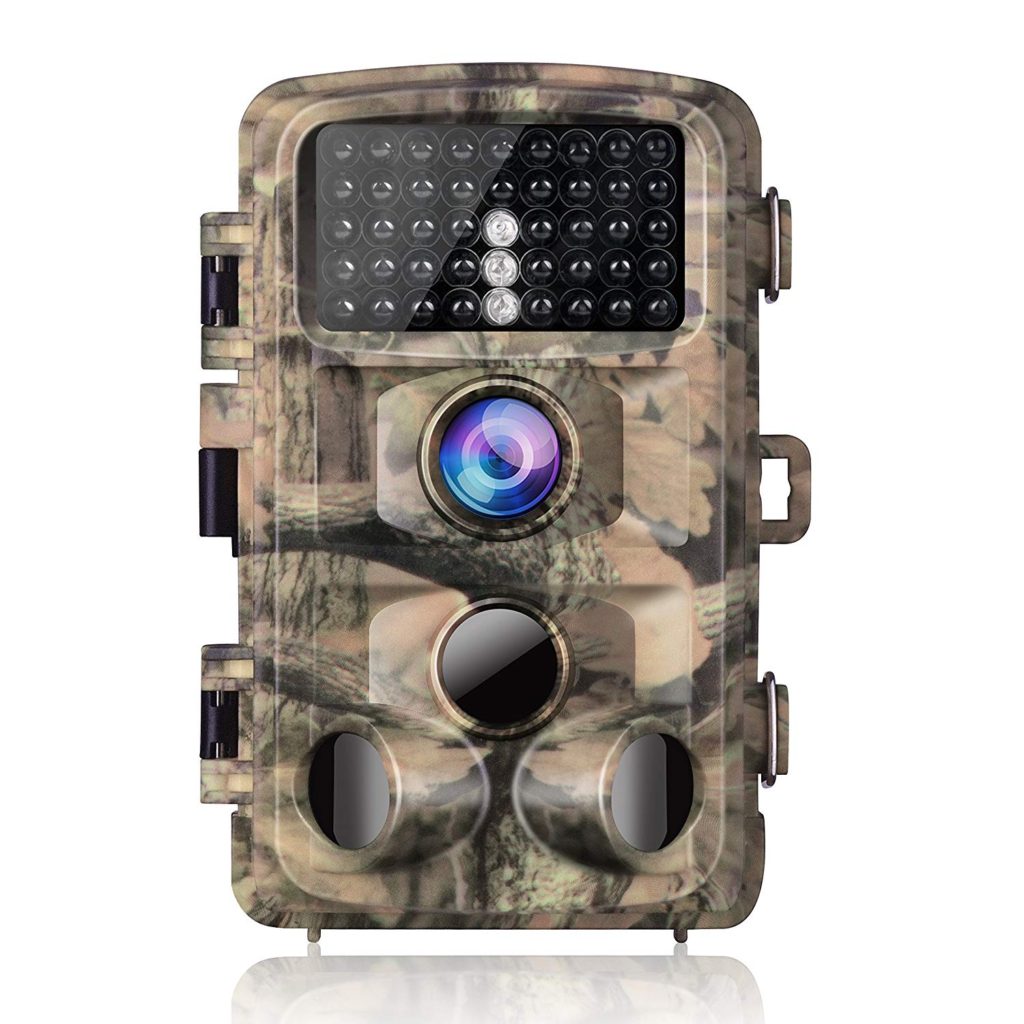 The 14 mega pixel/1080P Sharper video resolution allows you to see images in crystal clear resolution. This provides for more high-quality details in your images than you have ever seen before, seeing the world of wildlife as vividly as ever.
This camera also comes with a .3 seconds trigger speed so that you can capture all of the exciting moments, never missing those magical moments again. It even has night vision to capture the nightlife without losing the quality in your photos or videos. The 120-degree wide angle lens allows you to capture absolutely everything in the environment without missing any details.
Best of all, it is easier to operate than ever and has multiple applications that you can use. This camera also has multiple uses, including property surveillance, home security, wildlife monitoring and scouting, and far more.
Pros:
Outstanding picture quality

Easy to set up

Easy to use

Good Night vision

Motion detection capability
Cons:
Loud when taking pictures

Poor mounting system
Victure Trail Game Camera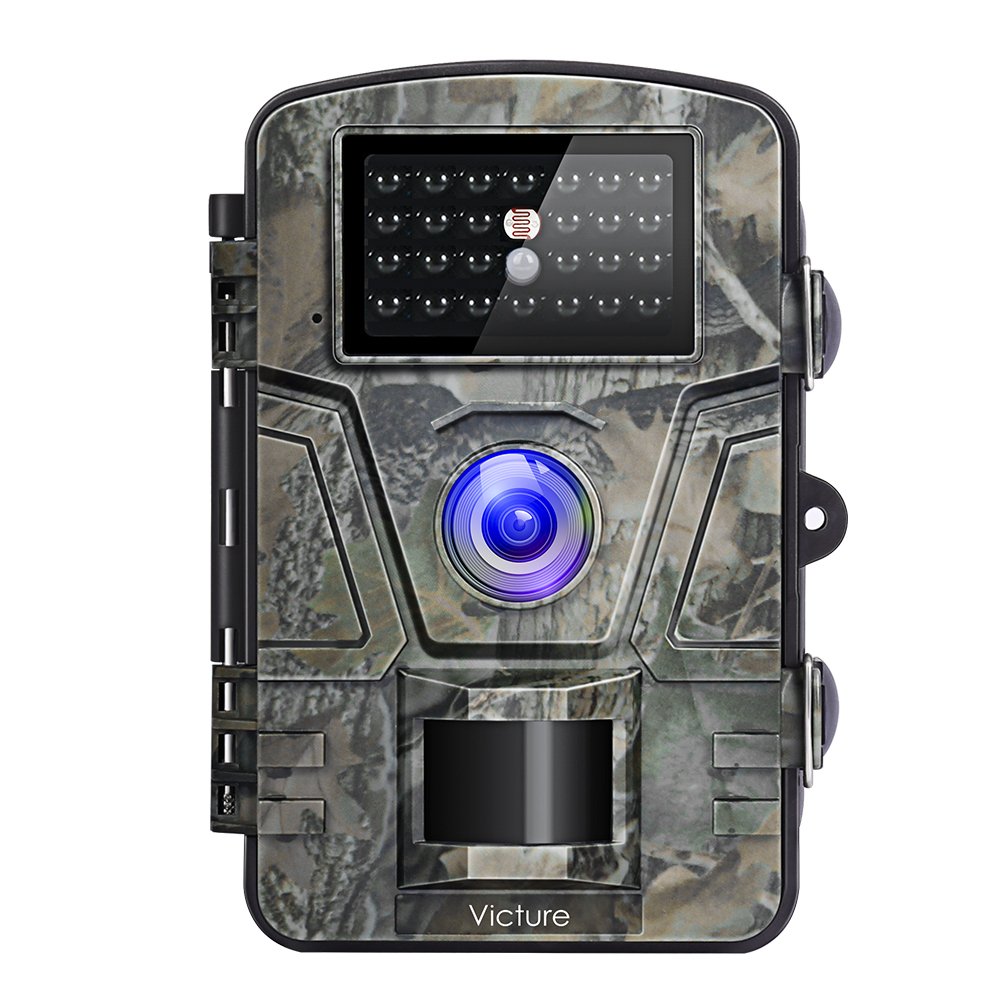 One of the more affordable options on the list, you don't sacrifice quality for price. Has multiple uses aside from trail photography: home security, property surveillance, garden wildlife monitoring, farm burglar, hunting, and so much more.
Comes with lithium ion batteries or an external 6V power supply that will allow for longer usage. Has 1080P full HD resolution video and an automatic day/night sensor that will allow you to get those crisp, detailed pictures and videos that will make you feel like you are there each time that you view them.
Has a 2.4" LCD display that makes it easy to navigate the different modes, change the quality of your photos, adjust the length of your video, and give your camera the kind of customization that makes it feel truly yours.
Pros:
Great picture quality

Good night vision capabilities

Easy to use

Great price
Cons:
Difficult to adjust motion capabilities

Setup difficult
Wildgame Innovations Terra Hunting Trail Camera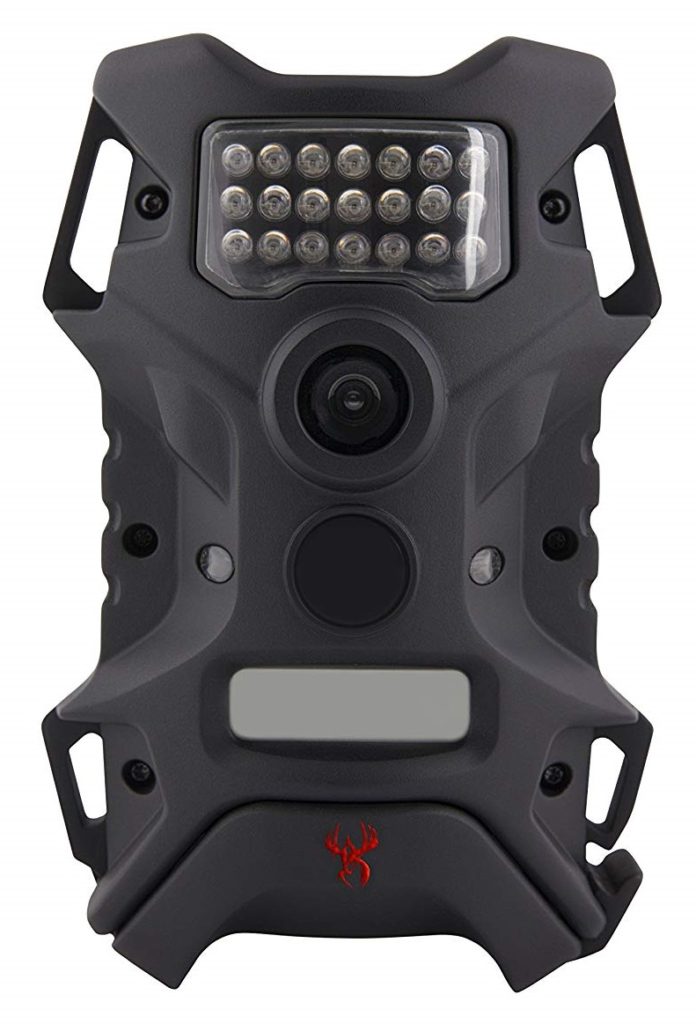 Has a trigger speed of under one second so that you will never miss a moment of the action, capturing multiple shots per second. It comes with a 21-piece high-intensity LED Infrared with the ability to boost illumination up to 60 feet out. Has both daytime and nighttime image and video capabilities.
In addition to ultra-high-quality images that will make you feel like you are in the action, you can even detail each image with a time, moon phase, and date stamp on each image so that you can know exactly when each image was captured.
With 8 AA batteries (lithium ion makes a great choice), you can get more battery life than ever before so each time you venture out into the great outdoors you can capture everything clearly.
Pros:
Easy to use

Good battery life

Excellent trigger speed

Great price
Cons:
Setup is not easy

Not a lot of features

Settings difficult to configure
CreativeXP 3G Cellular Trail Camera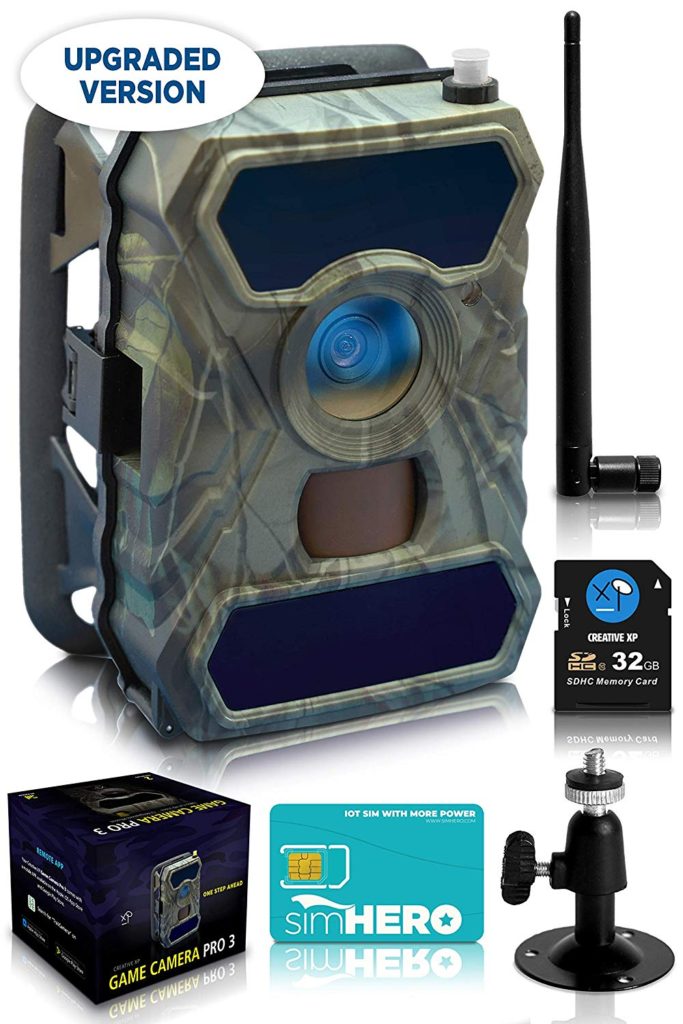 What sets this camera apart from the others is that it includes IR night vision. This means that you can take high-quality images at night without sacrificing or pixelating it in any way. The full-HD night vision has a 65-foot range and you can record crystal clear 1080P videos any time, day or night.
Its multipurpose function is what sets it apart. You can use it for your elk hunt in Utah, but also for wildlife monitoring, home security and farm surveillance as well, among other things. Whatever you need it to do, it can do.
Has a great motion activated PIR sense to track wildlife even when you are not right behind the camera itself. High-quality motion tracking, video, and pictures have never been this great to look at and the CreativeXP camera is one of the best in the business.
Pros:
Excellent picture quality

Great night vision

Great battery life

Data plan capable

Solar panel

Motion tracking capabilities
Cons:
Outdated setup

Price a little high

Not water-resistant
Foxelli Trail Camera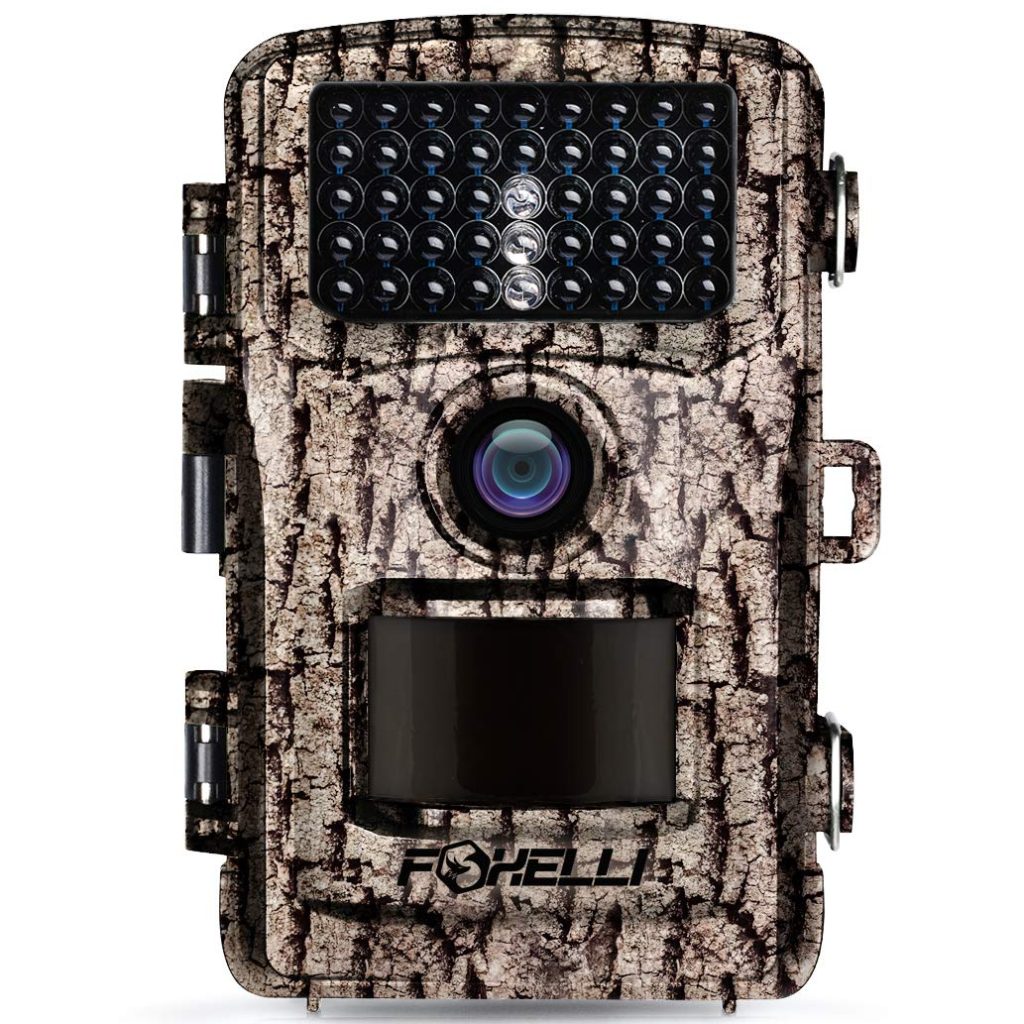 Features a quick and easy setup that is user-friendly and easy operation. Water resistant case that helps protect from moisture, sand, dust, dirt, and anything else that you may get yourself involved in when you venture outdoors.
Offers a number of different features, including time stamp that displays moon phase as well as temperature, real-time replay, timer, interval recording, and hybrid mode. There is nothing that this camera cannot do. Use it as a backyard monitor, protection for your home, or just about anything else that you may need.
Features an excellent 14 mega pixel camera that gets vibrant, sharp photos and even a full HD 1080P video with sound that can go up to 10 minutes in length. Capture the most stunning wildlife images that you have ever seen every time that you venture outdoors.
Pros:
Outstanding picture quality

Easy to use

Great battery life

Great motion detection capability
Cons:
Can't use Micro SD cards

Night photo quality not great
Campark Trail Camera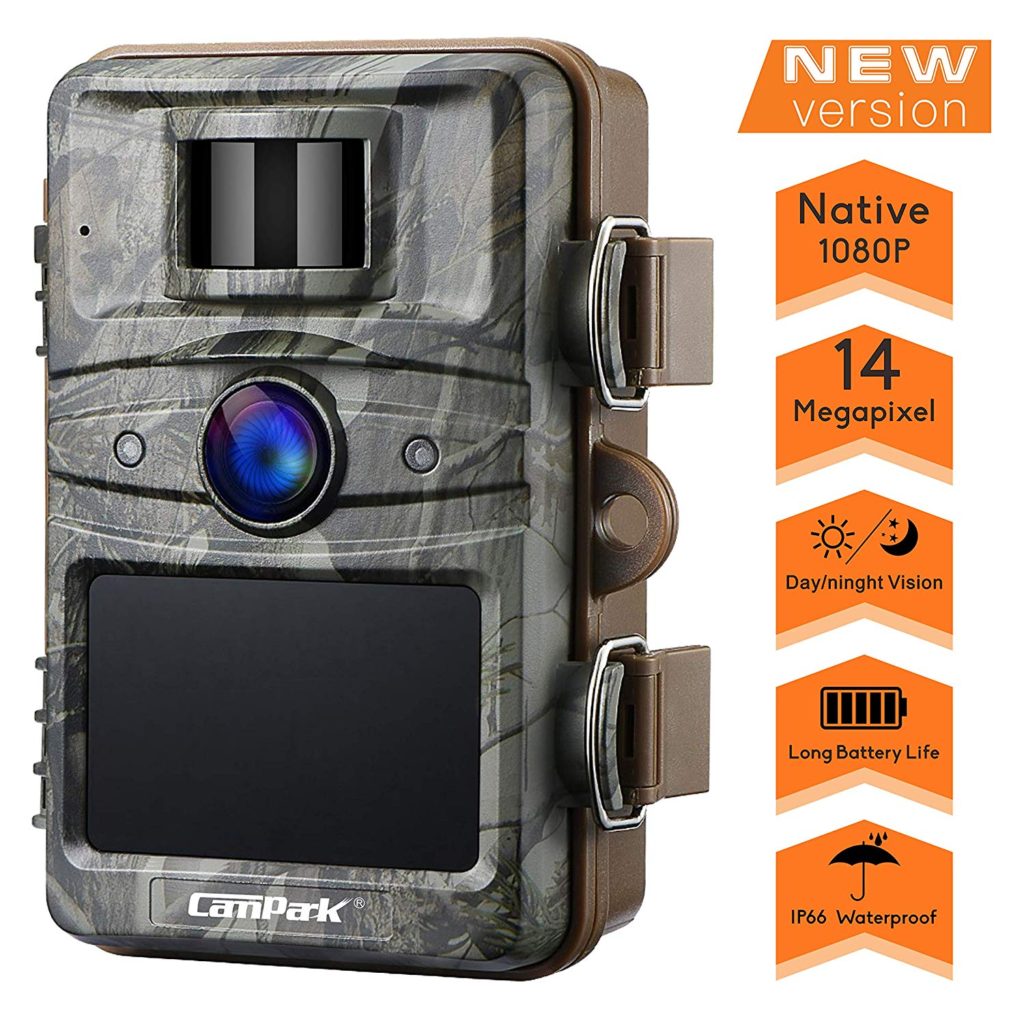 Has a 14 megapixel camera for taking some of the best photos that you have ever taken before. Also has a 1080P full-HD camera to ensure that everything you capture will be bright and vibrant. Has outstanding IR technology so that you can capture those same high-quality images at night.
Has a super-fast trigger speed of under a second so that you can capture each moment and never miss any of the action. It is also IP66 waterproof which is great for protecting your camera during those rainy days on the trail.
Pros:
Excellent battery life

Material quality is very good

Excellent picture quality

Good motion detection

Easy to setup
Cons:
Trigger speed not as advertised

Not great for home security
Stealth Cam G42 No Glo Trail Game Camera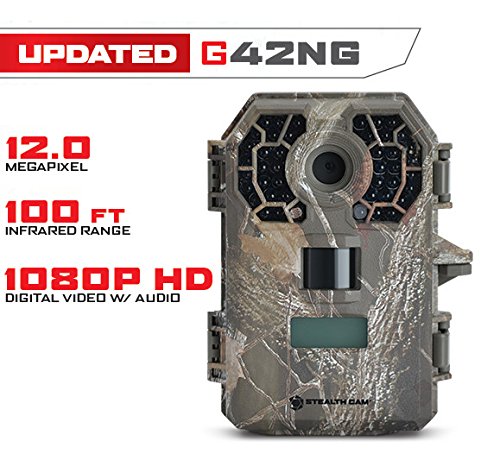 With a Retina sub-1-second trigger you get superior low light pictures that have an extended nighttime range so that you can capture the very best pictures even when it is darkest outside. Has 42 "black" IR emitters at up to 100 feet in range to allow you to keep a good distance from your game but still get those high-quality images.
The 12 mega pixel camera gets some of the sharpest photos that you have ever seen. Has manual shot capability and a built-in SD card slot that can fit up to 32GB so that you can capture all of the pictures and videos that you will ever want or need.
Pros:
Good overall picture quality

Easy to use

Good motion sensor

Good trigger speed
Cons:
Difficulty using USB

Video files don't play on Apple devices

Durability issues
Moultrie A-40 Game Camera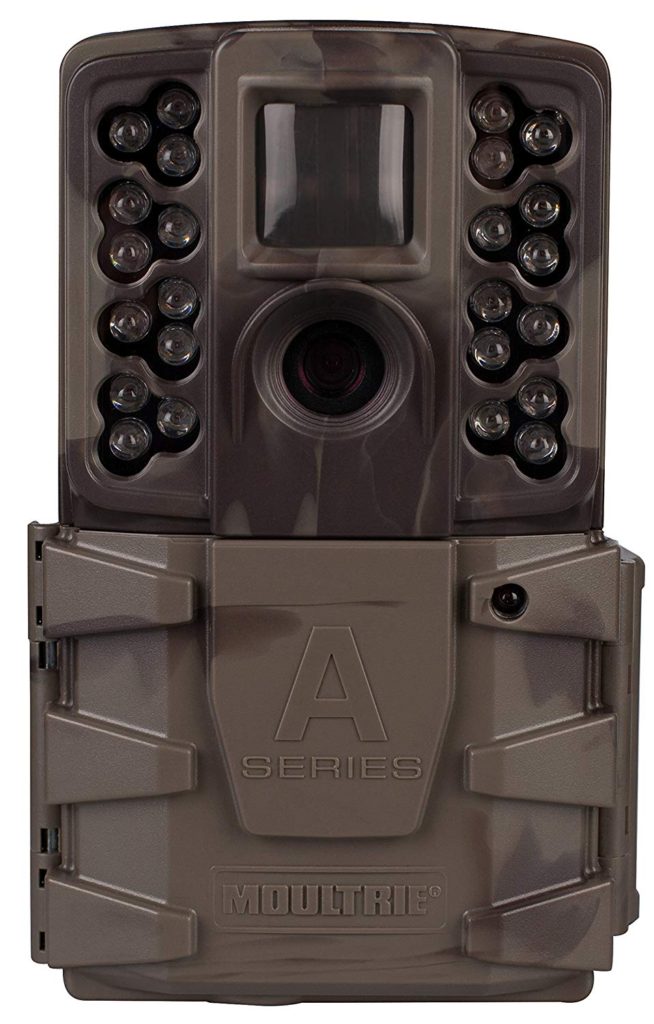 The 14 mega pixel camera captures crisp pictures each time in the very best resolution that you can get. Has an illume-night sensor to allow for the brightest and clearest photos at nighttime as it possibly gets. Has a sub-1-second trigger speed so that you can get the perfect shot even when the animal is in motion and moving quickly.
Battery life lasts for up to 17,000 images, though lithium ion batteries are recommended for harsher weather conditions. Weighs just under a pound so it is easy to carry around without tiring out your arms carrying it around all day.
Pros:
Easy to use

Great battery life

Very good picture quality

Versatile
Cons:
Limited SD capability

Spotty nighttime pictures
Stealth Cam G45NGX Game Camera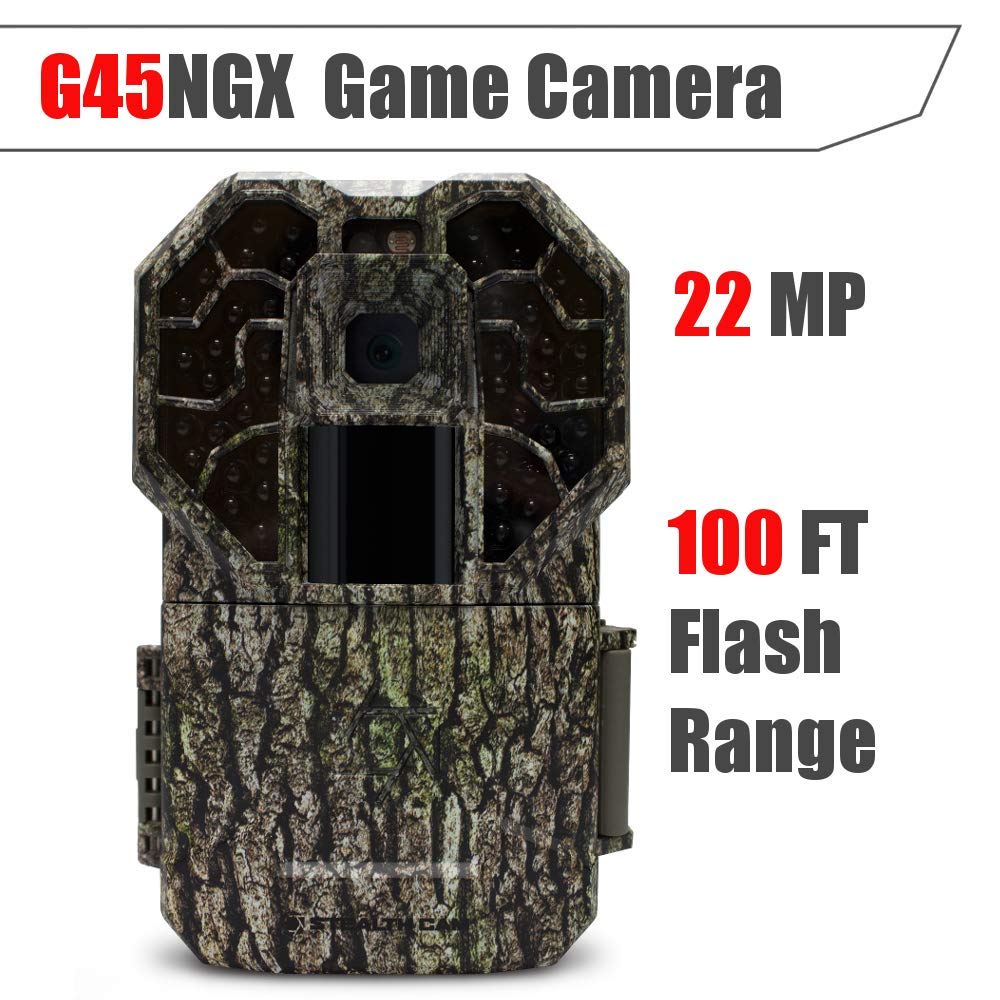 A whopping 22 megapixel camera that allows for the crispest photos that you have ever seen as well as 1080 HD video capabilities with audio recordings from 5-180 seconds in length. Also has no glow emitters so that you can get that high-quality picture without spooking away the game itself.
Has test mode and manual shot and has a quick set programmable option setting as well as security modes, password protection, and burst mode. The complete camera for your money.
Pros:
Outstanding picture quality

Great motion detection capabilities

Great night vision

Good video capabilities
Cons:
SD card issues

Design issues

Durability issues
Best Trail cameras| BlazeVideo Video Game & Trail Hunting Cameras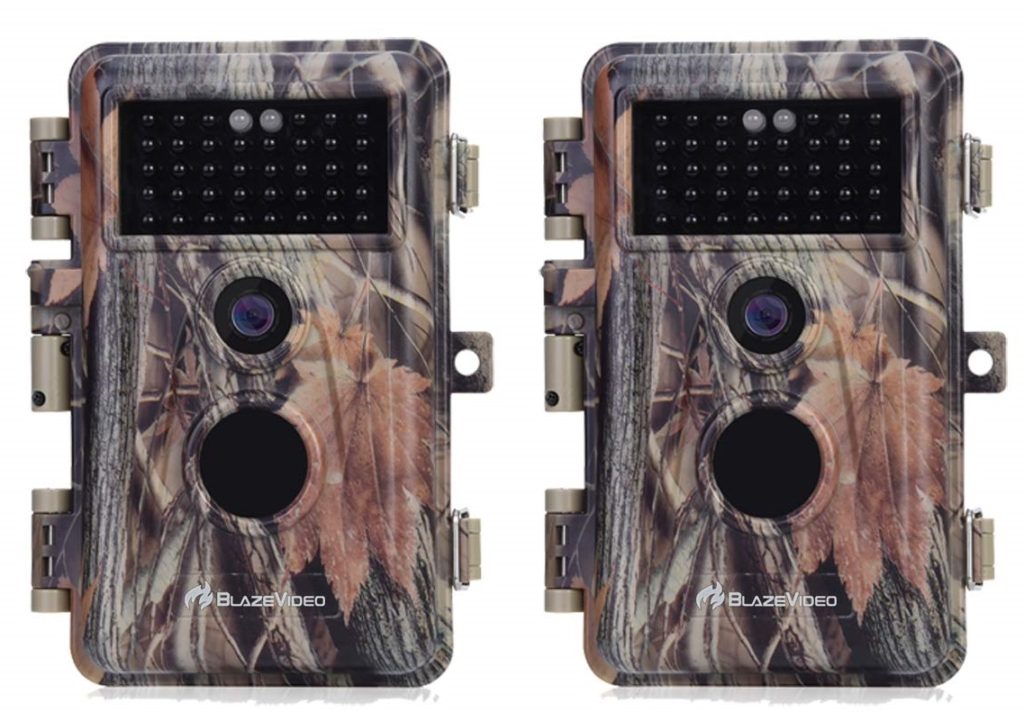 This two-pack of cameras has the ability to capture 16-megapixel images as well as 1080P videos, displaying monochrome at night. Efficient, stealth design for easy transportation and even has a hole for carrying it around your neck.
Set password and serial number function for ease of security and has a 2.4" LCD screen with simple menus and settings for total ease of use. Quick trigger times means that you will capture all of the action despite the speed of the animals.
Pros:
Easy to set up

Great durability

Great battery life

Excellent picture quality
Cons:
Difficulty transferring with SD