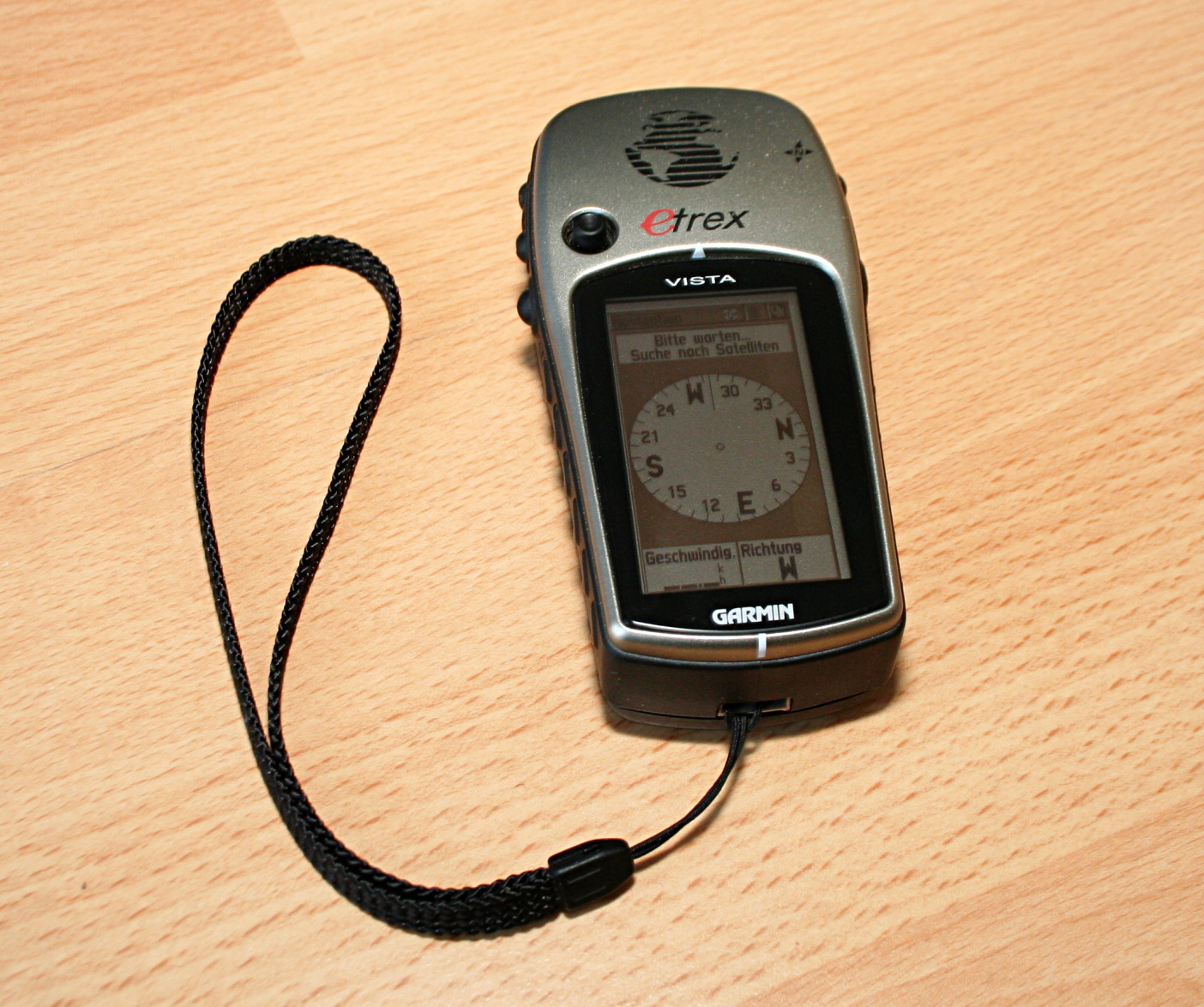 Check Out The Best Handheld GPS, The Most Updated Best Buyers Guide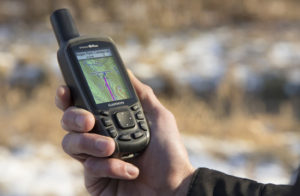 In today's day and age, having a Global Positioning System (GPS) is almost essential. A GPS can pinpoint your location on earth and give you directions to nearly any other spot across the globe. It is extremely helpful for navigating through the backwoods of Alabama, an area that you have no experience with, or for finding newer and better routes to familiar places.
But what makes for a good handheld GPS? In general, there are several characteristics to look for with a handheld GPS. You will want something lightweight and compact so that you can carry it in your pocket or attached to a D-ring. Some of the devices also include a distress beacon. It should be waterproof so if you drop it one of the many rivers in Oregon, and durable so that it will resist the shock of being dropped or otherwise abused by use and the elements. The screen should be easy to read regardless of weather conditions, so check it in full sunlight, overcast conditions, nighttime conditions, and when you are wearing your sunglasses. Since your GPS will take you a long way from civilization, it should have exceptional battery life and an easily changed battery.  What are the options out there on the market? Some of these options you can even turn into short-range two-way-radios for communications should you be hunting or on a hike away from your group. You could also look at other two-way radio options somewhere such as Altech Electronics or similar communication technology sites for instance. Moving on, here is a list of the top 10 handheld GPS' available as well as the good and the bad about them.
Garmin Foretrex 401 Waterproof Hiking GPS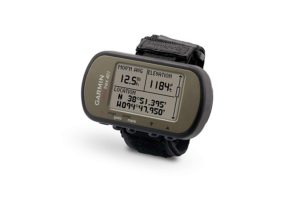 This high-sensitivity GPS will allow you to get great location capabilities even in deep canyons or heavy cover. Not only that, it keeps track of your waypoints, routes, and tracks and even has a heart rate monitor add-on so that you can keep track of your heart rate as you move through even the thickest terrains like the Wisconsin forests.
The Garmin Foretrex 401 also has cool features like sunrise/sunset times, trip computer, relevant hunting and fishing information, and an electronic compass. It is rated for up to 17 hours of use as well for an extended battery life.
Pros:
Battery life

Ease of use

User friendly

Google Earth
Cons:
Durability

Lack of functions
Garmin Montana 680t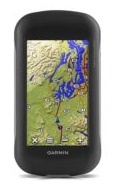 With the Garmin Montana 680t, you can preload your geocaches – 250,000 worldwide geocaches from geocaching.com to help you get the lay of the land like never before. Comes with WAAS-enabled GPS receiver and GLONASS support so that you can locate your position quickly even in heavy cover.
It also comes with an 8-megapixel camera so that you can capture higher quality images with better resolution, allowing you to capture all of those special moments while outdoors.
Pros:
Screen size

Touch screen

Battery life

Durability
Cons:
Consistency

Outdated Software

Inconsistent GPS locator
Garmin GPSMAP 64SC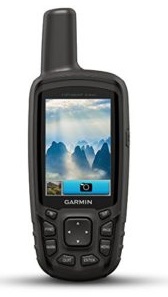 A 2.6″ color display means that you can easily read your screen while outdoors. There is an expanded internal 4GB memory to store your maps for easy usage later on. You can also wirelessly upload data to the Garmin Connect service so that you can view it on your smartphone at a later time.
The dual battery system also has the option of implementing a rechargeable NiMH battery pack so that the batteries charge even while in use, meaning you get so much life out of this device that you'll never believe it.
Pros:
Durable

User friendly

Easy to set up

Battery life

Acquires signal quickly
Cons:
Have to download DRM maps

SD storage recognition

Topo map usability
Garmin GPSMAP 64st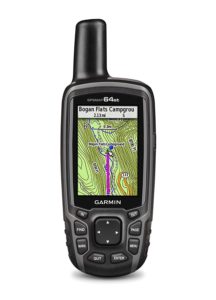 With a sunlight-readable 2.6″ display, you will be able to read your maps clearer than ever before even on the brightest of days. You can also receive Smart Notifications and pair it with things optional ANT+ sensors; this includes things like tempe temperature sensor, heart rate monitor, or use it to control your VIRB action camera.
This GPS unit also allows you to wirelessly upload any data to the Garmin Connect service so that you can view it on your smartphone later on while also sharing activities as they happen with the Live Track service.
Cons:
Electronic compass

Durability

Battery life

User friendly interface

Easy setup
Cons:
"

Archaic" interface

Scattered features

Lack of intuitiveness

Simplistic
Garmin inReach Explorer+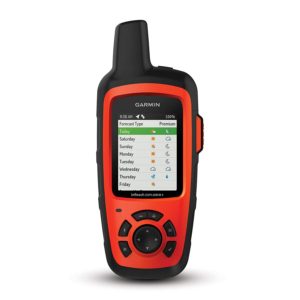 Two-way text messaging is possible from anywhere thanks to the 100% global Iridium satellite coverage. And should you ever get completely lost, you can trigger an interactive SOS to the 24/7 search and rescue monitoring center that Garmin links up with.
Being able to pair the inReach Explorer+ with your smartphone, you can preload DeLorme TOPO maps with onscreen GPS routing that also includes a built-in digital compass. Also comes paired with Earthmate app for access to color aerial imagery and downloadable maps for the ultimate in terrain navigation. You can even track and share your location with family and friends as you go.
The list of features alone makes the Garmin inReach Explorer+ worth the price of admission and this is one of the finest GPS devices on the market today.
Pros:
Pairs with smartphone

Earthmate map

Precise locations

Good size
Cons:
Difficult to activate

Battery life
Garmin eTrex 20XT Camo Bundle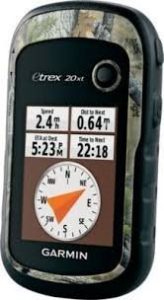 Compact but packing a big punch, the Garmin eTrex 20XT Camo comes with a 2.2″ display that has a 65k color TFT sunlight-readable screen for the clearest views on even the brightest of days. With 3.7GB of internal memory, you can store a ton of map information to pull up at a moment's notice.
Thanks to WAAS-enabled GPS (with HotFix and GLONASS for lightning-quick fixes), you can pinpoint your location with ease and know where you are going at all times, even in heavy cover. The wireless capabilities of this device even allows you to share information with others as you go.
Pros:
Color touch display

WAAS-enabled

Quick Fixes

Customizable profiles
Cons:
Magellan CX0310SGXNA eXplorist 310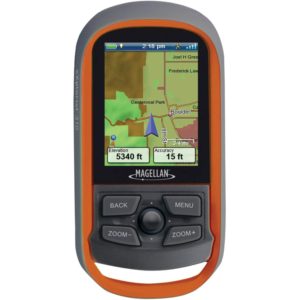 The Magellan eXplorist 310 has one of the easier navigations displays on the market thanks to the four-button control system on the front and bottom of the device. With a 2.2″ LCD display, you can see things clearly as you navigate the terrain in confidence.
The Magellan eXplorist 310 includes a detailed road network, urban and rural land use, a realistic shaded relief background, and water features so that you get the most detailed lay of the land possible. It also comes with a rating of 18 hours of battery life and comes with power-saving features that let you go all day without having to worry about it losing power.
You can download and view more than 20 unique characteristics of each cache thanks to paperless geocaching and you can also search and filter while on the device, finding the geocache that you are looking for.
Pros:
Screen brightness

Strong signal

Regional topo maps

Saves tracks and routes

Geocache ready folders
Cons:
No SD card slot

Not touch screen

Interface difficult to nagivate
Garmin Astro 430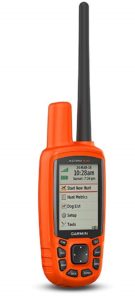 This is a great GPS for duck hunting as you can track your dogs throughout the hunt – up to 20 dogs can be tracked up to a range of 9 miles. With the GPS/GLONASS capability, you will get the best satellite reception possible, which really comes in handy in those locations that are remote or challenging in terrain.
Each of the Garmin Astro 430 models comes with a preloaded mapping feature and has a 1-year subscription to birdseye satellite imagery services. Additionally, you can even track hunt performance of your dogs that shows time afield, distance traveled, and so much more so that you can train your dogs to hunt more efficiently and effectively.
Pros:
Provides peace of mind




Accurate GPS location




Dog tracking

service to improve the overall quality of your dogs' hunting abilities




Slim design for easy handling
Cons:
Windows only – does not work with Apple products




Durability issues



Garmin Oregon 600 3-Inch Worldwide Handheld GPS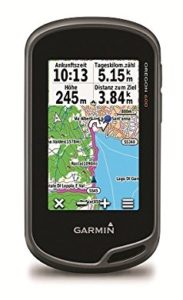 Though this is one of the more expensive handheld GPS units available, it is definitely worth the price of admission. With a 3″ sunlight-readable, touchscreen display (that has multi-touch capability), it is one of the biggest screens available on the market.
It comes with three different sensors – accelerometer, barometric altimeter, and 3-axis compass – for maximum navigation as well as a dual-band GPS/GLONASS satellite positioning system. Like many of the Garmin units, it comes with a dual battery system for maximum unit life as well as a rechargeable NiMH battery pack that can be charged during use.
The Oregon 600 also has Bluetooth/ANT technology so that you can share routes, waypoints, tracks, geocaches, photos and custom maps wirelessly between units. It also has a dual-orientation so you can view either in portrait or landscape; whichever is more comfortable for you.
Pros:
Affordable

Quick software updates

User-friendly software

Good map detail and accuracy
Cons:
Limited pre-loaded maps

Not water-resistant

Fewer options
Garmin Montana 610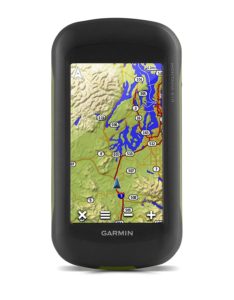 The Montana 610 comes with a huge 4″ display that is dual-orientation. Not only that, it is glove-friendly with its touch display so that you don't have to bare your hands to the elements to use it. Additionally, it comes with a massive 250,000 preloaded worldwide geocache setup from geocaching.com.
The Garmin Montana 610 also comes with a 1-year Birdseye Satellite Imagery subscription so that you can have the best aerial images available. And thanks to the high-sensitivity, WAAS-enable GPS receiver, GLONASS support, and Hotfix satellite prediction, you can locate your position precisely and quickly even in deep canyons or heavy cover.
The Track Manager feature also gives you the ability to organize and navigate your way through routes, waypoints, tracklogs and easily start and stop recording track logs.
Pros:
Tons of features

User-friendly

Powerful tools

Larger screen

Saved logs
Cons:
Clunky interface

Heavily pixelated

GPS inaccuracies